Can you think of a better way to spend a sunny Saturday in Los Angeles than eating tacos and drinking cocktails? We truly could not, so we made it a reality. On September 15, we threw the Los Angeles Taco Takeover at LA Plaza de Cultura y Artes and invited some of the city's best to compete in the culinary competition. The result: some of the best tacos we've ever had, most delicious drinks we've ever sipped, and one of the greatest all-around parties we've ever attended. If you missed out on the fun, don't worry. Check out what the local eateries served up, and make sure to stop by when you're in town.
FIRST, THE FOOD
There was no shortage of tacos at this party. Which one would you have voted for?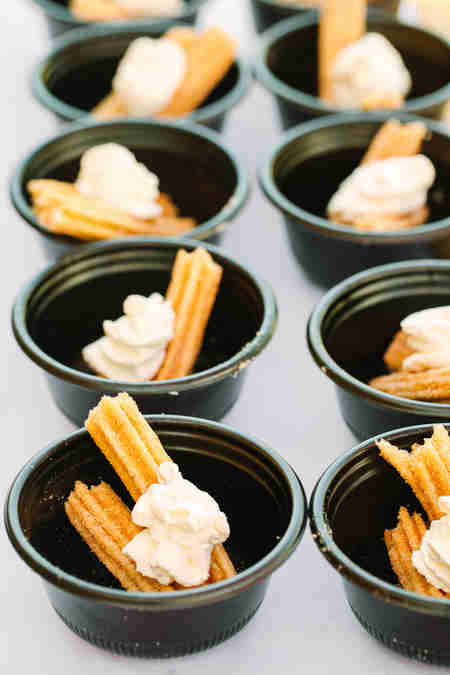 TETEEHOUSE
Churro Split: Fresh churros served with fresh whipped cream and a variety of toppings
Tequila Splash: Tequila, orange juice, orange slices, and grenadine
Swordfish Taco: Beer-battered swordfish, chile morita crema, cabbage slaw, and salsa negra served on a homemade corn tortilla
Surf & Turf Taco: Chile morita-braised beef short rib, shrimp chicharrón, picked shallots, cilantro crema
El Jaliscience: Tequila, Tejuino, chile de arbol, simple syrup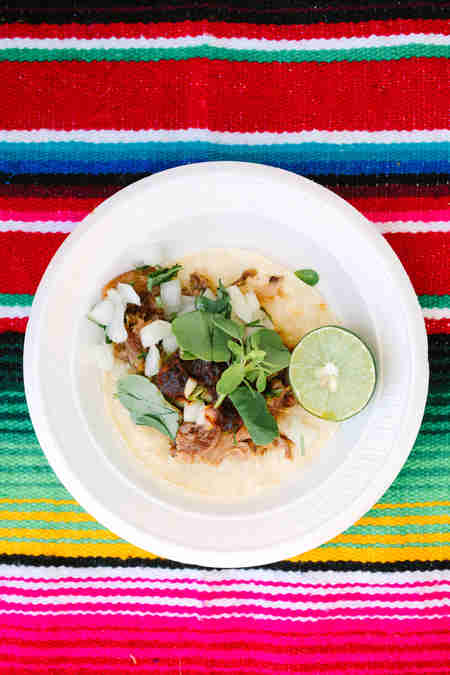 Lamb Barbeque Taco: Mexican-style lamb barbeque
Tamarindo Sour: Tamarindo paste, chile piquin, lemon juice
5-Spice Cuervo Shrimp Taco: Mexican Gulf shrimp marinated in tequila, Chinese 5-spice and herbs, sauteed and mixed with corn, lime, and roasted poblano chilis. Served on a corn tortilla, topped with tomatillo salsa
Spicy Mango Tree: Tequila, Cointreau, homemade jalapeño syrup, mango puree, and lime juice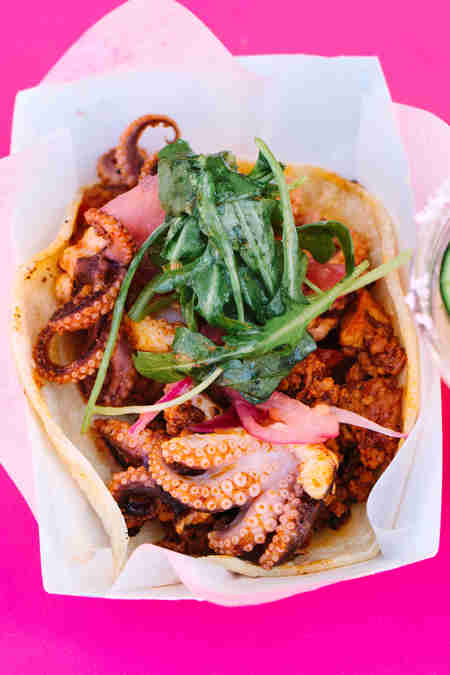 Octopus Taco: Baby octopus, Mexican chorizo, potato, smoked salsa, arugula, and corn
Cucumber Cilantro Margarita: Tequila, fresh cucumber, cilantro
 
Chicken Tacos: Chicken topped with onions and cilantro, served on a corn tortilla
Pork Tacos: Pork topped with onions, cilantro, and pineapple
Classic Margarita: Tequila with fresh lime juice
Adelita: Tequila with fresh lime juice, pineapple, and cucumber
Black Miso Barbacoa Taco: Topped with pickled bok choy and Sriracha caviar
Green Tuna: Tequila, guajillo chili, clove syrup, lime, sal de gusano, and chili smoke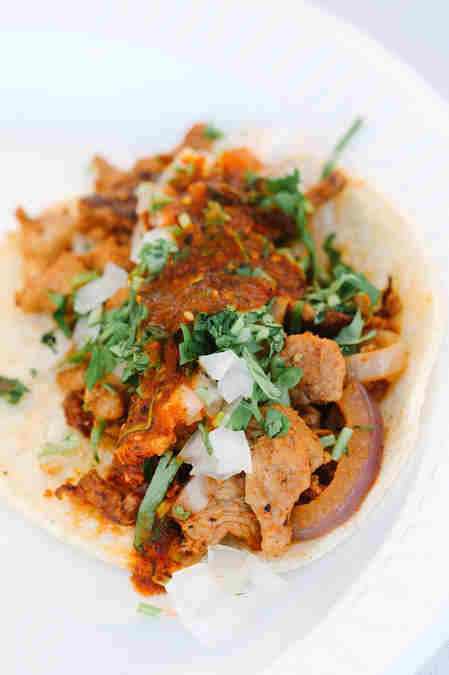 EL CANTARITO RESTAURANT
Hawaiian Pork Taco: BBQ pork with pineapple and onions
Tropical Margarita: Tequila, fresh orange, fresh pineapple, margarita mix, and sea salt
In the end, the guests voted for their two favorites. Pez Cantina had the taco that couldn't be beat, while BALAM's Green Tuna cocktail smoked (Get it? Because of the chili smoke?) the competition.
BUT THAT'S NOT ALL
The party didn't end with the competition. In fact, that was just the beginning. Our DJ spun all day long while the Modelo beer bar kept the cervezas coming and guests got to DIY ice cream and nachos. (Not together, but no judgement if that tickles your taste buds.) Check out pictures of all the fun below: