You can get a lot done in a three-day weekend: frame some photos, organize your drawers, or tend to your succulents that have been slowly dying even though you've been watering them every two weeks. You're going to do none of that this Memorial Day weekend, though. Instead, you're going to go out and have a good time, and maybe even find love. Spend the next few days on a boat, at a BBQ festival, or a sweet circus show -- just don't waste them indoors, please!
Friday, May 24th-Monday, May 27th
Battleship Iowa (San Pedro)
You have to admit the modern circus era is pretty extraordinary -- and largely devoid of creepy clowns. Cirque du Soleil remains the gold standard, and their latest touring show Amaluna is only in town through June 9, so be sure to check out the aquatic-themed performance chock full of deft teeterboard and tossing tricks, and a balancing act involved palm leaf ribs that is beyond belief. Spring for the VIP experience and indulge in champagne at the Nicolas Feuillatte lounge.
Cost: $50-270
Friday, May 24th-Monday, May 27th
Aquarium of the Pacific (Long Beach)
Opening up this Friday, the new wing of Long Beach's Aquarium of the Pacific features a 32-foot-tall, 130-foot-wide curved movie screen that is definitely SEE-worthy (sorry). The Pacific Visions wing theater will rotate features on Earth's ecosystems and the ongoing challenges of climate change and sustainability, all developed in partnership with leading scientists, filmmakers, storytellers, and digital artists.
Cost: $30-50
Friday, May 24th-Monday, May 27th
Various locations
Break out your best nautical-themed pashmina Afghan and book an outing on Boatsetter (think Airbnb, but for boats). With rentals ranging from mega-yachts to powerboats, you can cruise the Pacific shoreline with a designated captain, so even if you don't have a boating license, there's nothing blocking your afternoon of boozing and cruising.
Cost: Varies
Advertisement
You can't face the weekend head-on if you're not taking care of your face. Bulldog Skincare for Men products are formulated to help you look and feel your best, wherever your plans may take you -- whether that's busting a move at an outdoor concert or eating your way through the city's tastiest food trucks.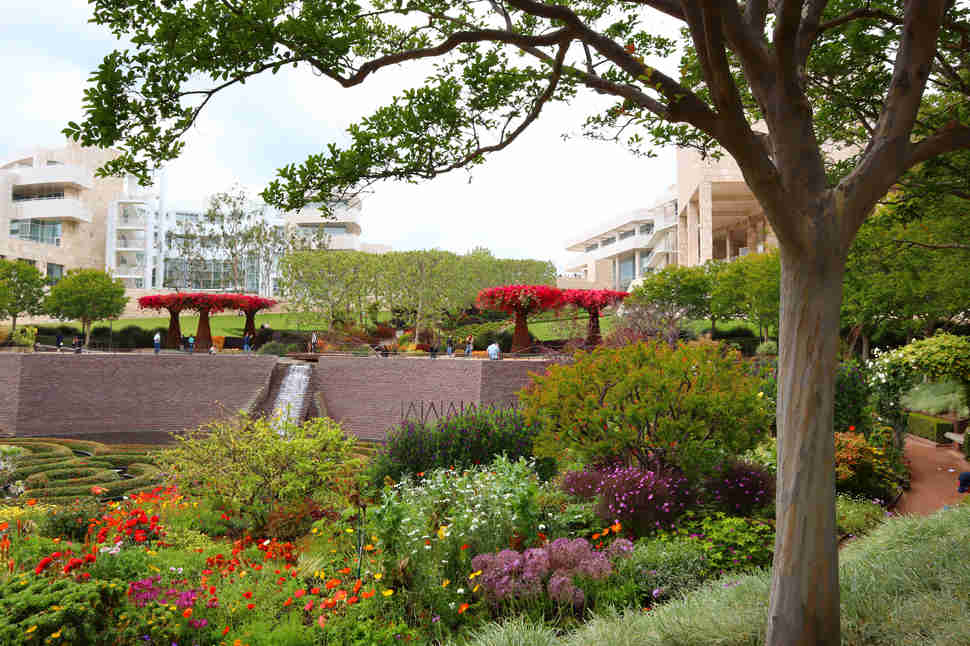 Saturday, May 25th
The Getty Center (Brentwood)
There's maybe no more picturesque outdoor environment than The Getty's Central Garden, making them a prime location to stretch and breath for a few hours. Join electronic composer Kaitlyn Aurelia Smith as she leads a guided meditation set to the synthesized sounds of her new album Tides: Music for Meditation and Yoga.
Cost: Free
Saturday, May 25th
Hollywood
If you're the kind of person who'll check out a comedy show even if you don't know any of the comedians -- aka an awesome person -- then this is the perfect show for you. Don't Tell Comedy keeps things interesting by not revealing the exact location of the show until noon on the day-of, and the performers themselves are a mystery right up until you see them grab the mic and start performing. Oh, and it's also BYOB. This Saturday's show will feature performers who've appeared on Netflix and Comedy Central, which makes it an extra-special night you won't want to miss.
Cost: $20 for GA, $30 for VIP with a guaranteed seat
Saturday, May 25th-Sunday, May 26th
Big Bear Lake
Spend Saturday and Sunday grilling and chilling as Big Bear Lake hosts a fully sanctioned Kansas City BBQ competition with more than 30 cooks competing for a $10,000 prize purse. Attendees can partake in the full portions of competition BBQ, stroll through the a beer garden, and take in live music with entry free of charge.
Cost: Free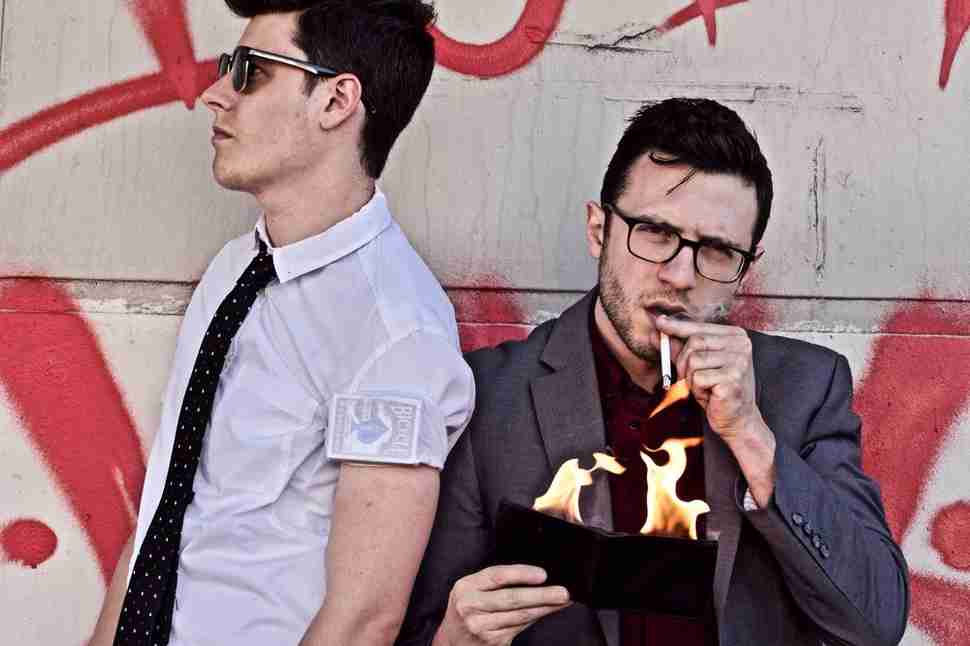 Sunday, May 26th
Three Clubs (Hollywood)
It's no mystery why The New Bad Boys of Magic have performed as one of LA's top variety acts -- but everything else is a total mystery. How do they chug Bacardi 151 relentlessly and still do magic? How do they coexist with their Criss Angel/Lance Burton Dynamic? How have they still not been on America's Got Talent? These questions, and more, will not be answered during Sunday's killer magic lineup of Dirty Tricks.
Cost: $10
Sunday, May 26th
2807 Main Street (Santa Monica)
There ain't no block party like a board game-themed, eats-filled block party -- hence Taste of Main Street's array of local restaurants, coffee shops, and bakeries, mixed in with the friendly dice rolling and gigantic beer pong. Look for offerings from Astro Doughnuts & Fried Chicken and Brick + Mortar before retiring to the Go Directly to Jail VIP lounge.
Cost: $15-450
Sunday, May 26th
Lucques (West Hollywood)
Acclaimed international chef, Gabriela Cámara is celebrating the launch of her cookbook My Mexico City Kitchen with a prix fixe dinner at Lucques. Cámara is the executive chef and owner of Contramar in Mexico City and Cala in San Francisco, and is widely regarded as a pioneer of contemporary Mexican cuisine.
Cost: $95
Sign up here for our daily LA email and be the first to get all the food/drink/fun Los Angeles has to offer.