If you added up all the time you've spent sitting in traffic, waiting in line, and pursuing Westside Rentals and Redfin for housing, there'd be a lot of hours in your life you couldn't have back. Well, the weekend is no time for regrets, it's a time for redemption. Treat yourself right with a visit to a legendary ribs festival, a silent disco dance party, and a banner performance from the first-ever Tony Hawk cover band.
Thursday, August 15-Sunday, August 18
Hotel Erwin (Venice)
Drunk Yoga is exactly what you think it is: start off with a happy hour full of wine, music, and commingling. Progress through a 45-minute beginner-friendly yoga class while holding said wine, then wind down with a "wine-down" (i.e., more wine). 
Cost: $30-$50
Thursday, August 15-Sunday, August 18
Echo Park (Multiple Venues)
Echo Park Rising spreads block party vibes throughout the neighborhood for a long weekend of free shows featuring bands, comics, and film screenings, all hosted in local businesses. Look for special sales and promotions in venues like Button Mash, Sticky Rice, and TAIX French Restaurant.
Cost: Free
Advertisement
This weekend, come experience the all-new Polestar 2. This five-door fastback is a 100% electric performance car, with the first-to-market infotainment system powered by Android. From August 16 to 18, stop by The Lot at The Brig on Abbot Kinney between 11am and 7pm to meet Polestar specialists on-site and see for yourself what makes Polestar 2 the driver's car.
Saturday, August 17
Whisky a Go-Go (West Hollywood)
You've collected every secret tape, unlocked Darth Maul, and filled up your special meter. Now, fulfill your couch-locked video game destiny and catch Downhill Jam's set covering your favorite tunes from the Tony Hawk Pro Skater franchise. We're talking Powerman 5000, Suicidal Tendencies, and enough ska music to make you want to darkslide around an active bull ring. Opening for Zappa at the Whisky.
Cost: $20
Saturday, August 17
Santa Monica Pier
The Border Clash silent disco -- where everyone on the dance floor gets funky while wearing synchronized headphones -- returns as Subsuelo battles MOM DJ's for harmonic superiority. 
Spring for VIP tickets to gain access to the open bar of premium spirits provided by ABK Brewery, Bandero Tequila, and Bogarts Vodka.
Cost: $10-$45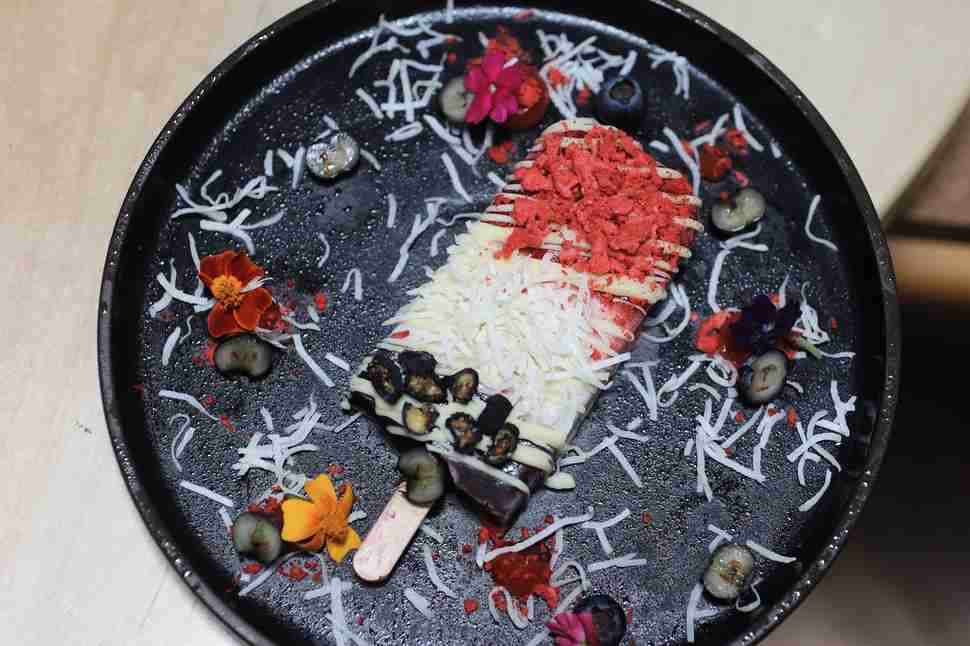 Saturday, August 17
Atrium (Los Feliz), Greek Theatre (Griffith Park)
It's a harrowing time for political discourse in our fair country -- why not carry out your civic duty to eat great food and listen to podcasters in a forest? Atrium is holding a pre-show menu ahead of Saturday's Pod Save America show at The Greek. The $35 dinner special will cap off with a red, white, and blue paleta fruit pop filled with blueberry, coconut lime, and strawberry juices, decorated with dehydrated strawberries, coconut flakes, and basil crystals.
Cost: Varies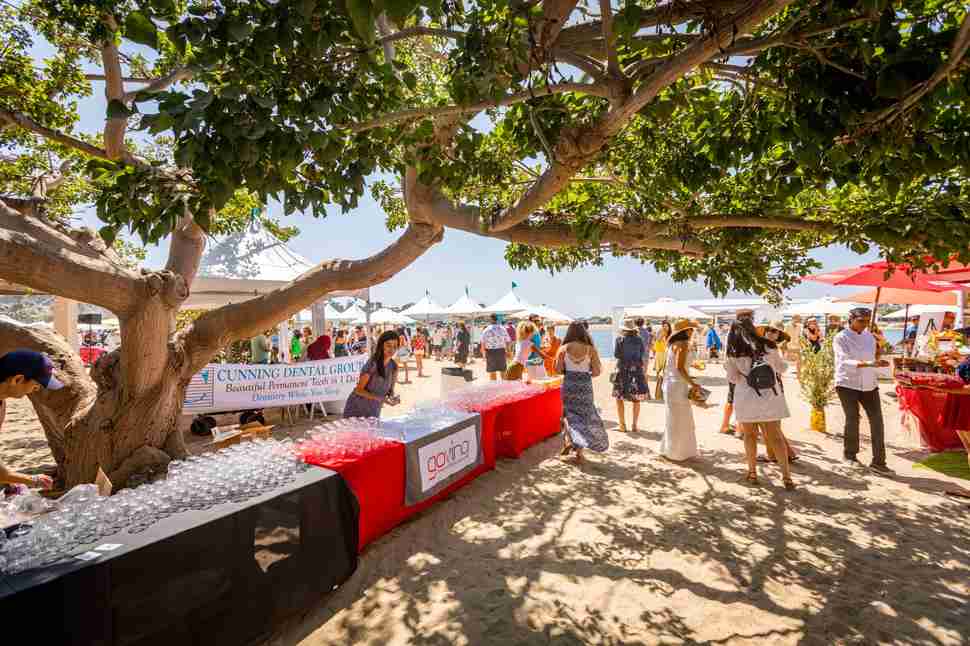 Saturday, August 17-Sunday, August 18
Newport Dunes Waterfront Resort
The Pacific Wine & Food Classic pays homage to SoCal cuisine with 60 local restaurants, offering up bites as you stroll along the soft sand and sweet ocean breezes of Newport Beach. Look for appearances by Chef Cathy Pavlos of Provenance Restaurant, Chef Anthony Berganza of Red O, and Chef Linda Johnsen of Filomena's Italian Kitchen & Market.
Cost: $100-300
Sunday, August 18
Lucques (West Hollywood)
St. Louis-style pork ribs, braised beef back ribs, spiced lamb spare ribs… there will be no shortage of rib-gnawing and finger-licking at Lucques legendary Rib Fest. The restaurant spends a week of prep on smoking pork, beef, and lamb ribs, spreading the lure of wood smoke throughout the neighborhood and attracting a swell of meat groupies. Pair your proteins with a cowboy cocktail, a slew of sides, and a buttermilk strawberry shortcake. Cowboy hats strongly encouraged. 
Cost: $65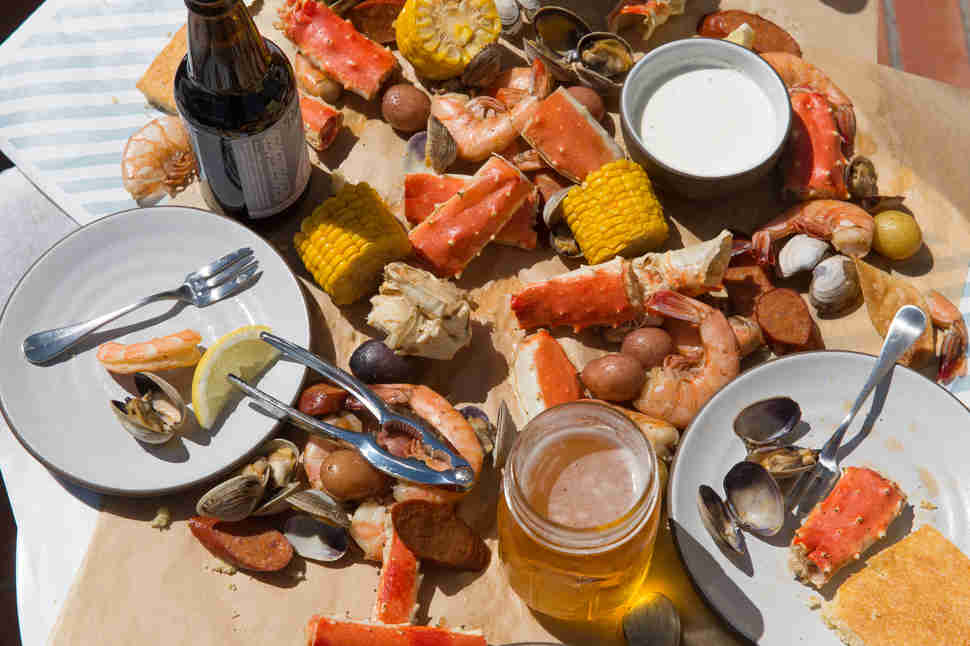 Sunday, August 18
NoMad Hotel (Downtown)
No better way to wind down the weekend than with a Sunday seafood boil on a rooftop courtesy of stellar chefs at The NoMad. Attendees will get to choose from a cajun selection of shrimp, crab, sausage, and sweet corn, alongside housemade potato chips, cornbread, and popsicles. NoMad's full cocktail menu and wine list will also be available, along with optional Rosé and oyster supplements.
Cost: $59
Sunday, August 18
Heritage Square Museum (Montecito Heights)
See the immersive live show, The Assassination of Edgar Allan Poe, in its final weekend of performances. The choose-your-own-adventure play explores the strange and tragic life of the macabre poet as it unfolds in and around the Victorian mansions of Heritage Square. Choose which characters and storylines to follow as you disappear into Poe's tortured existence and mysterious death.
Cost: $35
Sign up here for our daily LA email and be the first to get all the food/drink/fun Los Angeles has to offer.