The fact that the weekend is upon us should be music to your ears -- not only because Lizzo is in town for the Grammys, but because there are SO many events happening around town. So do your hair toss, check your nails and feel good as hell navigating through the city. This weekend, you've got epic pop-up restaurants, killer comedy shows, and a tech-free slumber party to choose from.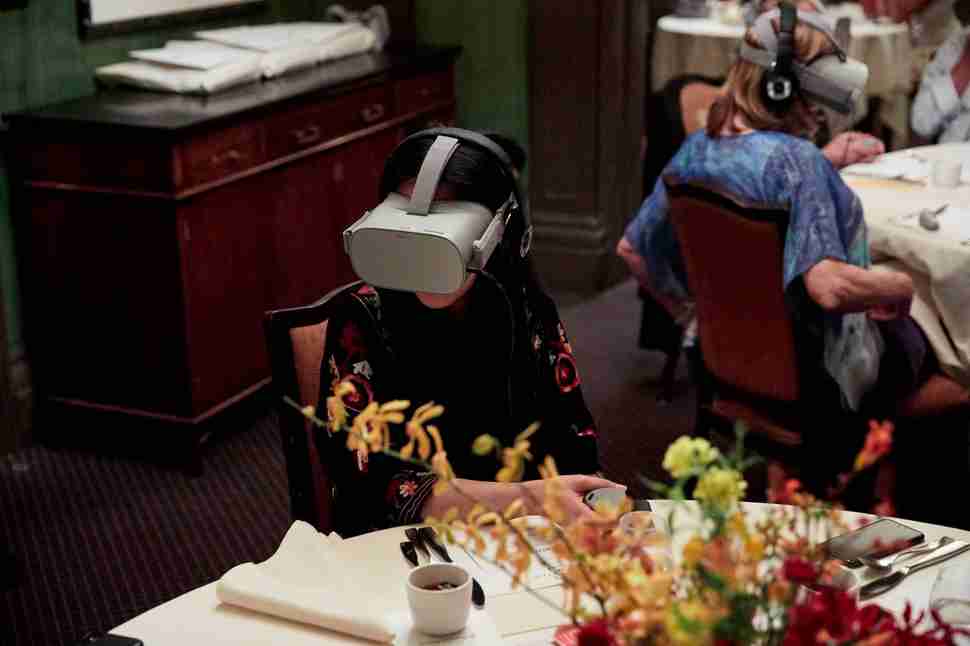 Thursday, January 23
Japanese American National Museum (Little Tokyo)
Head to the Japanese American National Museum for a one-night-only culinary experience with a social mission, Asian in America. This food-laden event exploring Asian American identity will feature a six-course tasting menu served partially while wearing a virtual reality headset and partially while accompanied by spoken word poetry.
Cost: $12-135
Friday, January 24
Location TBA (Downtown)
Untether from your devices this weekend at a massive phone-free sleepover on Friday night hosted by Brick, a grassroots movement for people who are dissatisfied with their relationships to screens and want to engage more with the real world. The digital detox will include a full slate of wellness programming and event proceeds will support Australia's Emergency Wildlife Fund
Cost: $100-125 (50% off with discount code: THRILLIST)
Friday, January 24
Dynasty Typewriter (Westlake)
The Friday Forty with Dave Holmes has earned the mantle of "arguably Los Angeles' finest current affairs sketch comedy drinking quiz show." Hosts Dave Holmes and Scott Gimple will welcome guests Karen Kilgariff (My Favorite Murder) and Joey Greer (Alchemy This) as they ask 40 questions about the events of the last seven days, all while drinking 40s.
Cost: $15-20
Friday, January 24-Sunday, January 26
Father's Office (Arts District)
Acclaimed gastropub Father's Office has just expanded to its third location, now in a hip-as-hell warehouse in the Arts District on the buzzy block adjacent to Hauser & Wirth and so many exciting bars and restaurants popping up. The new 200+ seat spot has both an outdoor patio and private dining spaces, on-site parking for $6, and, of course, a killer lineup of deep-cut craft beers and the signature blue-cheesy burger.
Cost: Varies
Friday, January 24-Sunday, January 26
Chicas Tacos (Culver City)
With a menu created by James Beard Award-nominated Chef Eduardo Ruiz, Chicas offers up fresh plant-based items like the Chicas burrito made with jackfruit or their popular Impossible taco as well as traditional meaty favorites like steak and braised pork tacos. The Culver City location sports a line up of aguas frescas as well.
Cost: Varies
Friday, January 24-Sunday, January 26
Mayweather Boxing + Fitness (Beverly Grove)
If you promised yourself you'd up your training regimen in 2020, consider Mayweather Boxing + Fitness your one stop for best-in-class cardio. New members can look forward to a customized fitness experience -- modeled after Mayweather's training -- that includes bag work, VR boxing, and slew of high intensity workouts to choose from.
Cost: Varies
Saturday, January 25-Sunday, January 26
MajorDomo (Chinatown)
The charming taqueros of Taco 1986 have taken the LA food scene by storm and for their latest collaboration they're teaming up with David Chang's Eat Seeker star MajorDomo for a weekend of tortilla'd tranquility. During Saturday and Sunday family-style lunch sessions Tacos 1986 will serve up pork and beef trompo, inspired by the seasoning of MajorDomo's whole plate short rib, along with cocktails on the dining destination's patio.
Cost: Varies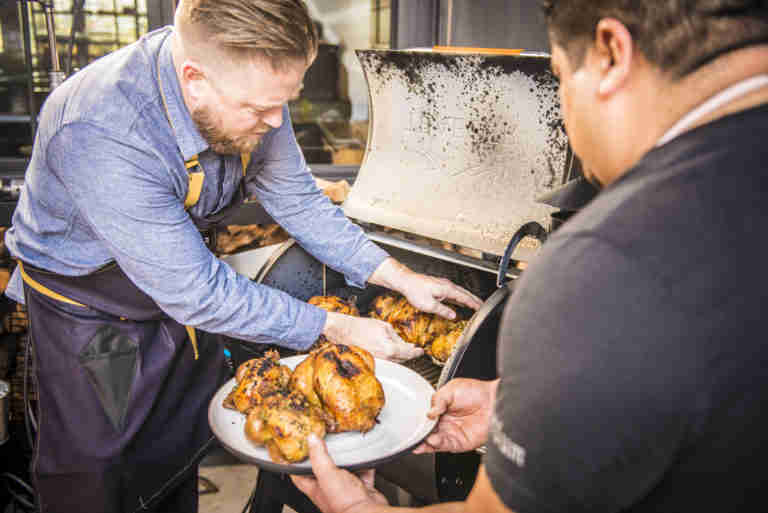 Sunday, January 26
Otium (Downtown)
Otium Chef Timothy Hollingsworth is collaborating with his fellow Final Table finalist Chef Mark Best on a BBQ brunch buffet this Sunday. The Texas-meets-Aussie crossover with have Tasmanian ocean trout, grilled sausages, and brisket on the menu, and proceeds will benefit the Australian Red Cross to aid in bushfire relief and recovery.
Cost: $35-75
Monday, January 27
Pizzana (Brentwood)
Honey Butter Fried Chicken is escaping the polar vortex known as Chicago to bring Angelenos an epic team-up with popular Brentwood pizzeria Pizzana. The event will have Honey Butter and OG sandwiches along with a special chicken parm sandwich from Pizzana Chef Daniele Uditi until they're sold out.
Cost: Varies
Sign up here for our daily LA email and be the first to get all the food/drink/fun Los Angeles has to offer.