Now's about the time when you start lamenting that you've wasted your entire summer by sitting on your couch and putting 100-hours-plus into still-not-beating Assassin's Creed: Odyssey (er...maybe that's just me. Also, anyone got tips on beating the Minotaur?). Get off your butt this weekend for a ton of great stuff, including a Britney Spears' dance night, a brunch popup that hits all the right notes, and a musical tribute to the greatest film franchise of all time.
Thursday August 22-Sunday, August 25
All over town
Arguably the biggest superstar food event of the year, LAFW returns with a cadre of crazy events for the whole weekend. A small selection: on Friday, The Burger Show's Alvin Cailan tries to prove that veggie burgers are as good as beef in a burger showdown with Seth Rogan and Tiffani Thiessen, on Sat Curtis Stone welcomes the chefs from Slab and Joe's Stone Crab to a BBQ Fest, and on Sunday Nancy Silverton welcomes Ensenada's Maribel Aldaco-Silva to cook with her in a tribute to Baja California. Yeah, you're not leaving hungry.
Cost: Varies based on event
Thursday August 22-Tuesday, August 27
Wherever Ubereats delivers
To celebrate Katz's partnership with Ubereats in NYC, the legendary East Coast deli has partnered with the delivery company and our local heroes Belcampo Burgers to give customers a twofer: one of Katz's extraordinary pastrami sandwiches and a Belcampo Burger for one low price, for 5 whole days. In case you're worried that it's gonna be soggy on delivery, the whole thing's delivered in a make-it-yourself-at-home-kit, which is still far more convenient than that whole flying-across-the-country thing.
Cost: $27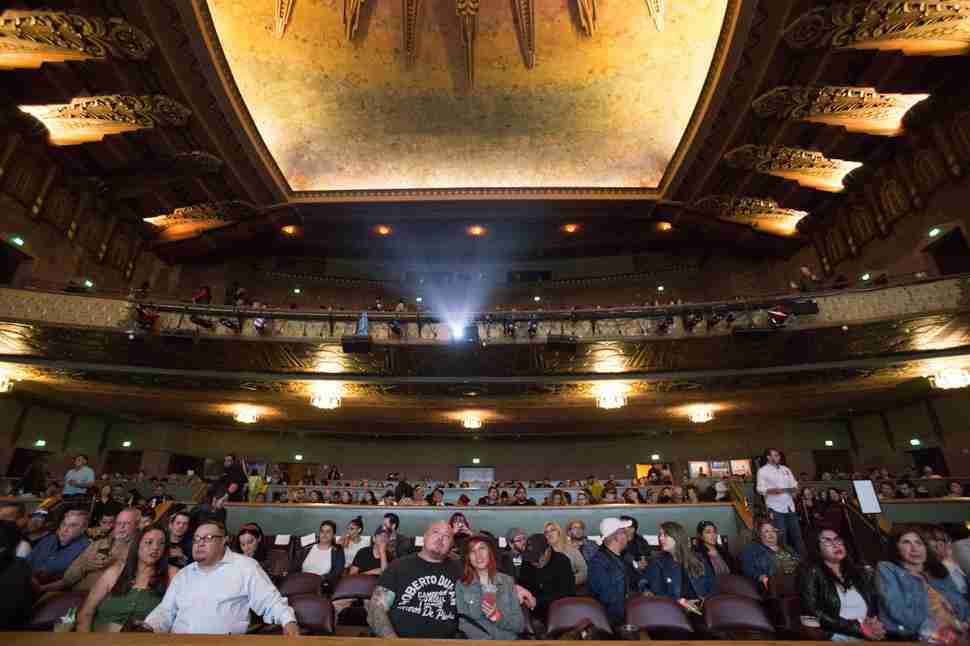 Friday, August 23
The Wiltern (Koreatown)
The Kill Bill movies are Tarantino's 2nd-and-3rd best films, respectively -- and if you need a reminder that that's an objective statement, watch 'em on the big screen again at this screening of both movies, which also includes themed drinks, the RZA-produced soundtrack being spun pre-show, and burlesque from Tarantina, an all Quentin-inspired incredibly acrobatic troupe.
Cost: $15
Friday, August 23-Sunday, August 25
Pershing Square (DTLA)
This three-day festival by and for the LGBTQ+ and ally community in DTLA is stacked with performers, vendors, and interactive exhibits, as well as booze (on Saturday and Sunday) and a pop-up waterpark.
Cost: Free Fri, $10 Saturday-Sunday
Friday, August 23
Los Globos (Silverlake)
Just in case you didn't break it down enough at DTLA Proud, you can end your night dancing to all the hits of Britney (bitch!), as well as other '90s pop stars at this throwback bash.
Cost: $10
Friday, August 23-Saturday, August 24
Dynasty Typewriter (Macarthur Park)
This totally Ludacris tribute to the greatest movie franchise of all-time is a singing-and-dancing-and-more-singing homage to Dominic Turetto, Brian O'Connor, and whatever Tyrese's character's name is. They suggest watching The Fate Of the Furious to prepare; preferably, you'll do it while listening to Wiz Khalifa and drinking a Corona. FAMILY.
Cost: $30-35
Advertisement
This weekend, come experience the all-new Polestar 2. This five-door fastback is a 100% electric performance car, with the first-to-market infotainment system powered by Android. From August 16 to 18, stop by The Lot at The Brig on Abbot Kinney between 11am and 7pm to meet Polestar specialists on-site and see for yourself what makes Polestar 2 the driver's car.
Saturday, August 24
Shoreline Aquatic Park (Long Beach)
The 9th edition of this epic brewfest has dozens of craft beers and ciders, including a bunch that aren't available for retail anywhere. Participants include massive breweries like Guiness as well as smaller ones like the very on-theme Ska Brewing -- pick it up pick it up pick it up!
Cost: $32.50-42.50
Sunday, August 25
The Rose (Venice)
One of NYC's most beloved brunches is coming to the westside for one-day-only -- well, for now, until the restaurant that will eventually house it, Sibling Rival, opens later this year. What makes it so great? Well, insane pancakes, with hazelnut maple praline syrup and brown butter, a breakfast sandwich with gojuchang aioli, and drinks like the Japanese whiskey-based Le Samourai should help.
Cost: Varies 
Sunday, August 25
Leimert Park
This monthly tradition in Leimert Park has been going on for over a decade and features not just artists, but food vendors and tons of activities throughout the neighborhood, celebrating this month's theme: Black August. Events include street dance workshops, a jazz brunch, and comedy from award-winning comedian Stevie Mack.
Cost: Free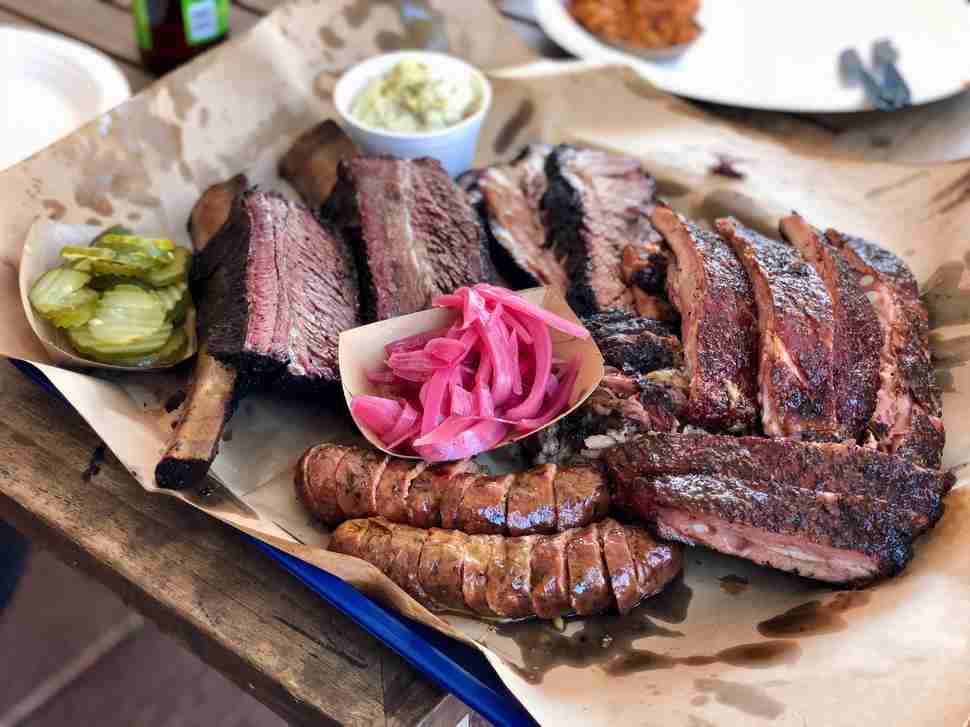 Sunday, August 25
The Row (DTLA)
For the fourth year, Smorgasburg's busting out the big names in local BBQ for everything from Texas-style brisket to Memphis-style ribs. They've got over a dozen vendors "meating" up there, including popups from Flatpoint BBQ and A's BBQ, as well as a collab between Cheezus and Belcampo, with a promise of more surprises TBA. There's also gonna be some vegan BBQ, if that's somehow your thing.
Cost: Varies
Sign up here for our daily LA email and be the first to get all the food/drink/fun Los Angeles has to offer.