Courtesy of Smashed Canvas
Courtesy of Smashed Canvas
As the rest of the country withers and cowers from the icy hellscape most people refer to as "winter," Miami slightly cools down and emerges from a humid and sweaty nap. And every year, the season only gets bigger, crazier, and more fun. With just about a million events from now through the end of February, we've sorted through the swamp to bring you a pretty exhaustive list of only-in-Miami happenings you need to experience this winter.
Editor's Note: We'll be updating this throughout the season, so keep checking back to stay up to date on all the best winter happenings.
Artist Spencer Finch is dishing out FREE ice cream from his solar-powered truck.
Here are all of Art Basel's Satellite Fairs: Aqua Art Miami, Art Miami, Art on Paper, CONCEPTION Miami, CONTEXT, Design Miami, Ink Miami, Miami Project, Miami River Art Fair, NADA Art Fair, pinta miami, PRIZM, PULSE Miami Beach, Red Dot Art Fair, SATELLITE, Scope Miami, SPECTRUM Miami, Superfine! House of Art & Design, Untitled, Miami Beach, X CONTEMPORARY.
Two spaces: 1) a pop-up beer garden featuring beer from Founders and Lagunitas and 2) an open air art festival with artists like Brian Butler, Tatiana Suarez. One incredibly unique experience.
Watch snowflakes fall from the sky every 30 minutes, while you sip on winter wonderland cocktails and Veuve Clicquot. Best of all, the bar overlooks Biscayne Bay. Just imagine the juxtaposition.
The Bridge Cocktail Bar features delicious cocktails like Grandma's Banana Bread (High West American Prairie bourbon, banana, black walnut and cinnamon-infused absinthe) and Tamiami Trail Mix (Afrohead rum, cashew-infused Velvet Falernum, stone pine, nutmeg, coconut milk, and trail mix bitters) by bartenders David Perez and Will Thompson.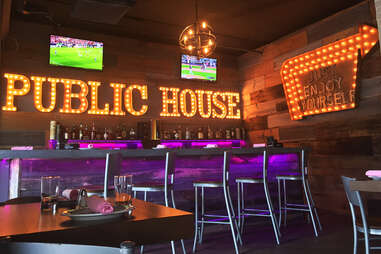 It's like the one at The Standard Miami with risqué sex toy prizes, just instead of a luxury hotel it's a gastropub in Broward on Wednesdays.
Visit the main fair with over 200 galleries at the Convention Center, the one that started it all.
Check out amazing photography from both established and emerging photographers at the Miami Street Photography Festival.
If million dollar art ain't your thang, but street art, skateboarding, and breakdancing are, then Basel House & The Bushwick Collective Block Party is the play for you.
10am yoga is followed by a party with Goldcap and a performance by Patrick & the Swayzees. Make sure to hang around for the post-party brunch.
Dress up in fancy era clothing and celebrate the 82nd anniversary of Prohibition's repeal.
The ultimate "end of Basel" pool party featuring barrels of punch by The Bon Vivants, piggy eats by local chefs Michael Pirolo, Jimmy Lébron, and Halid Quiroz, games, art, and music by DJ Morse Code.
See a new 45-minute performance at every stop along Metromover's Inner Loop starting at 4pm, culminating with JUke at the Tina Hills Pavilion.
If you're looking to Basel without the madness, this local event features a mobile Bookleggers Library, live music, eats like Azucar Ice Cream, and The Lobsta Guy at the "Grub Garden", and 30+ indie vendors.
SugaPie will keep you hopped up on sweet stuff 'til your next fix with Knaus Berry Farms, The Salty Donut, Funky Buddha, New Belgium, and Relentless Roasters.
Take her to see The Nutcracker at the Arsht Center. It's one of the only original George Balanchine productions still around.
YoungArts has resurrected Ted's for a special monthly dinner and show series called Pairings at Ted's, and they're celebrating the holiday season with some jazz.
This is your opportunity to make fun of everything and anything that was politically incorrect -- Florida man, Trump, Volkswagen emission scandals -- in 2015.
Tiësto, Steve Angello, Calvin Harris, The Weeknd, Steve Aoki, and Kaskade will all be there. You may go broke, but you'll have an EPIC time.
You have three options here: 1) party for FREE starting at 6:30pm, 2) pay extra for the Norwegian Worldwide Food & Wine Party, which includes two days of food and drinks and early access to the amphitheater, or 3) watch it live on TV at 8 pm.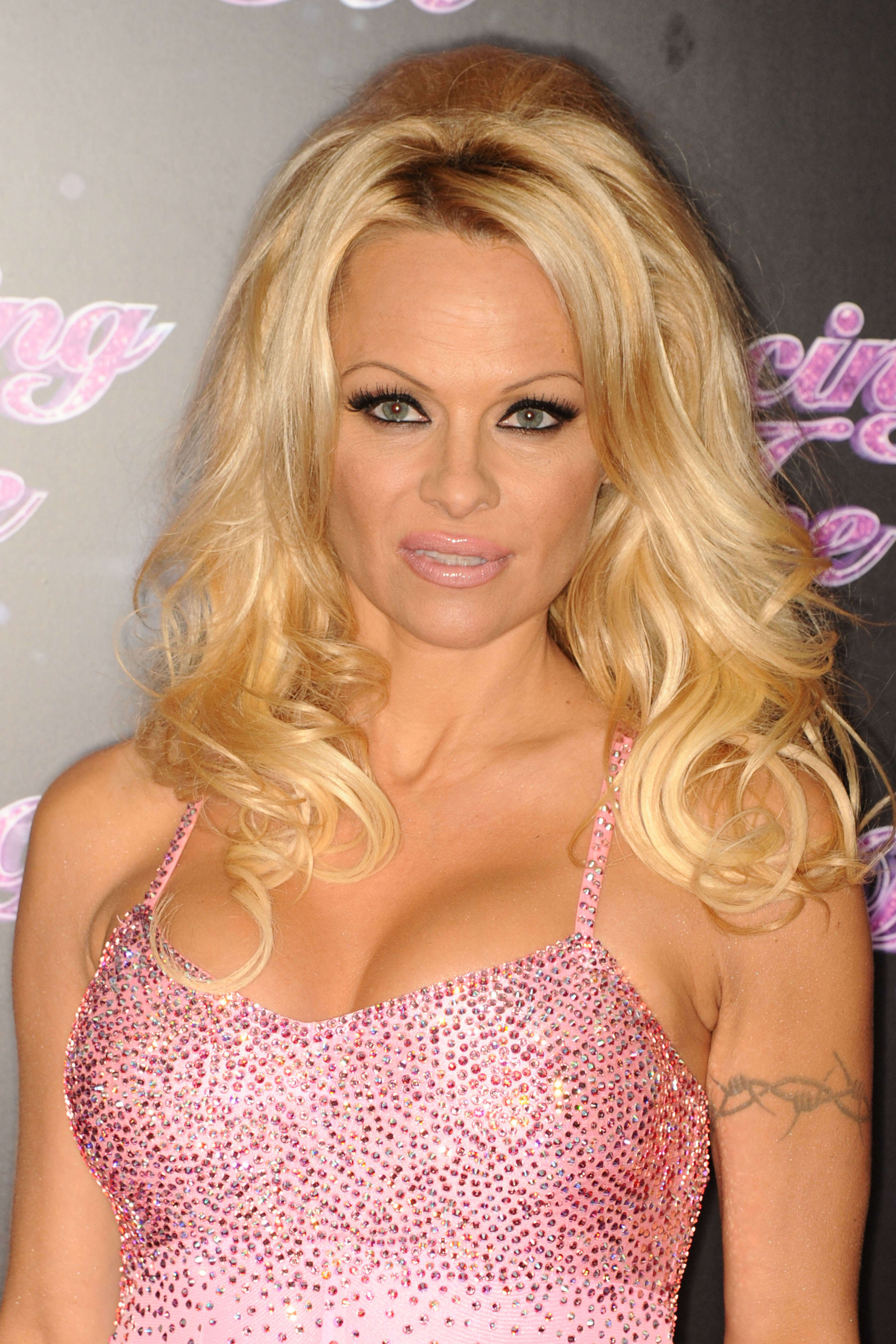 The former Baywatch babe will host the sexy rooftop party, along with some of her famous friends. Oh yeah, they're also celebrating the mag's final nude issue. 360 degree views of all kinds are a given.
The party goes down in the backyard garden with music by Big City Blues Band.
Four live DJs (Questlove, DJ Jus-Ske, DJ Mateo, and Chelsea Leyland), bowling, ice-skating, and tons of champers will keep you grooving straight into 2016.
Both fire and ice rooms will be decked out in Moulin Rouge style for a sinful night of endless absinthe and Champagne. Party favors, performers, and sexy madams are included.
Drake and local fave DJ Irie are teaming up to bring Miami all the love way into the early morning.
$75 gets you open bar from 9 pm-1 am and DJ action by Action Jackson at this SoBe watering hole.
The already sexy Hyde Beach gets a twist with a Versailles-esque ambiance, tunes by Frenchie DJ Cedric Gervais, and Champagne showers. The only non-French thing around will be the passed apps from Katsuya (but no one's complaining about that).
The hotel is kicking off their 20th anniversary with a bit of tropical madness including rare orchids, live monkeys, cannibal witchdoctors, and restless natives. Tickets also include access to FDR, where the party continues until paradise gets lost again.
The beachfront affair will include live entertainment, party favors, and a PRIVATE fireworks show at midnight.
Fancy pants will be the only fancy thing at this low-key party in the heart of Brickell that's offering three unique drinking packages. Dressed up guests will have a chance to win a free bar tab.
Aaron Brooks and friends have you covered with a culinary feast of brunch favorites, DIY tacos, BBQ, an oyster station, Caviar Russe, and desserts. Then, sleep it off by the pool.
It's become a sort of local tradition around these parts as a way to wash away the previous year. Thankfully, you won't freeze your ass off. The horn goes off at 10:30am. After you dry off, enjoy a cheap brunch ($30 for all you can eat) at Beauty & the Feast with items like pecan wood-smoked bacon, lobster omelets, and Banana's Foster French Toast.
Kick off the new year curing the previous night's hangover with spiked fresh pressed juices, bites like lobster rolls and chicken & waffles sandwiches, and lounging in an Olympic-sized pool on giant animal floaties. Party kicks off at noon and only costs $16 to get in.
Talented young artists do their thang in visual and traditional arts, dance, song, writing, theater, and music.
The world's largest paint party returns in the new year with Jack Ü, Zeds Dead, Steve Aoki, Big Sean, and OITNB's Ruby Rose.
Games take place all weekend long, culminating with a girl power parade at the Rum Barrel.
Yes, this is your moment to shine. And also to slam Miami's best burgers, all in one place.
Hit the international contemporary and modern art fair in Palm Beach, where over 85 international galleries will be exhibiting paintings, sculptures, and other really cool art.
$75 gets you a five-course menu paired with beer by MIA Brewing and commentary by beer writer and expert Evan Benn. For reservations call 305-591-6606 or email lukas@bltprime.com.
Spend all Saturday lounging at in the garden swaying to the beats of Magic City Hippies and a DJ set by Arremer Jack.
Local artist Brika hosts an MTV-like Unplugged session on a rooftop overlooking the city skyline. There's also a pool on the deck, because Miami.
Can't wait until SBWFF? Make like a snowbird for an island-inspired food festival featuring 30+ events like the Whiskey Bazaar and Bacon & Bubbly that are quickly selling out.
$10 for all-you-can-eat pig samples (approx. 1000lb of the stuff) in a carnival setting -- bounce houses, face painting, and cotton candy.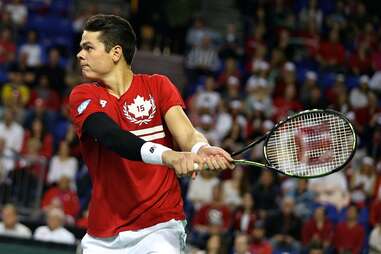 Run or walk through Wynwood while drinking brews by Wynwood Brewing, Concrete Beach Brewery, and J Wakefield Brewing, and dressed in a Superbowl-themed costume.
There's powerboating and sailing workshops, stand up paddleboarding, pop-up restaurants, a beer garden, and wine bar. What more could you want?
A celebration of all that is Wynwood art, during ABMB's off season.
The Delray Beach Open is the world's only 10-day ATP Champions Tour & ATP World Tour featuring both US and international players.
Hit Miami's bohemian outdoor art festival featuring local and international artists and great eats at both the Culinary Pavilion and the Global Food Village.
Four days, 50+ bands like Afrobeta & Spam Allstars on 4 stages + food from the GrassRoots World Cafe, yoga, massages, and live art. You can camp out on the beach all weekend.
South Beach Wine and Food Festival is back, but most importantly, Burger Bash turns 10, and to celebrate they're adding a new twist with mac 'n' cheese.