Given all the jokes about there being no "I" in team, but two in Miami, when the plantain chips are down we can actually come together and help. Or, at least, we can if we wake up in time. This weekend is loaded with chances for you to break the selfish stereotype, like doing a beach cleanup Saturday morning, stuffing yourself silly to end hunger on Saturday night, then working out and eating donuts to help the Bahamas Sunday.  All that and your last weekend to see the local charity softball team we call the Marlins highlight your giving-back Miami weekend.
Recommended Video
Timothy DeLaGhetto & David So Take Over LA's Premier Foodie Event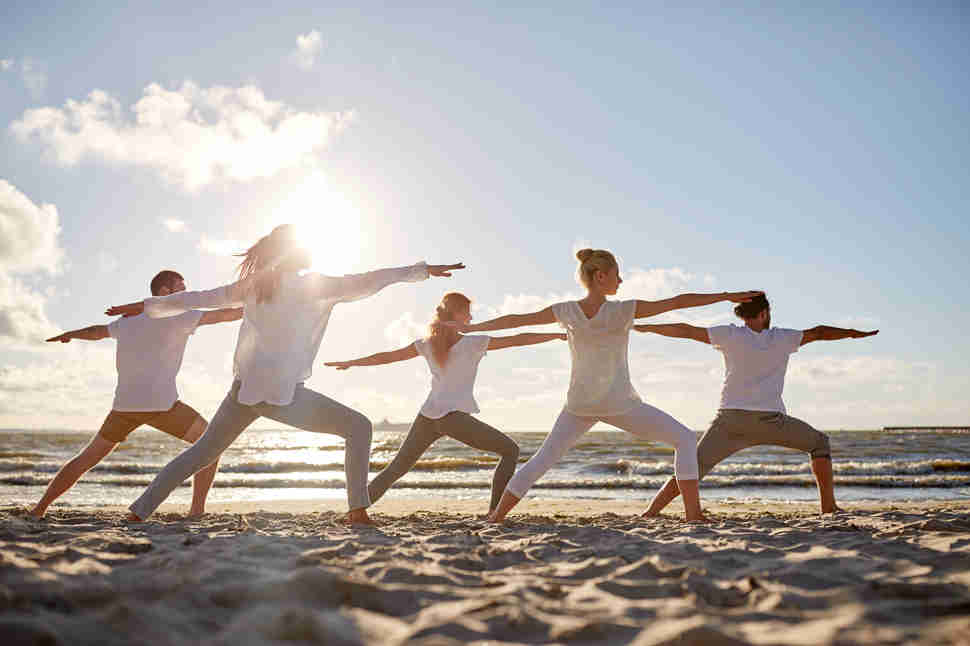 Friday, September 20
The 1 Hotel
It's a been a brutal summer. We know. So celebrate the official last day of summer by relaxing on the sand by The 1 Hotel as it hosts a free beachside yoga class and sound healing at 8am. You'll work on your flexibility as healing bowls make soothing tones, and you bathe in the calming late-summer humidity.
Cost: Free
Friday, September 20
Frost Museum of Science
Prince is sadly gone but his music lives on, and it's especially well-appreciated set to laser light music on a Friday night. Take in the spectacle at 9pm, or show up at 10pm for Nirvana and 11pm for Bob Marley.
Cost: $10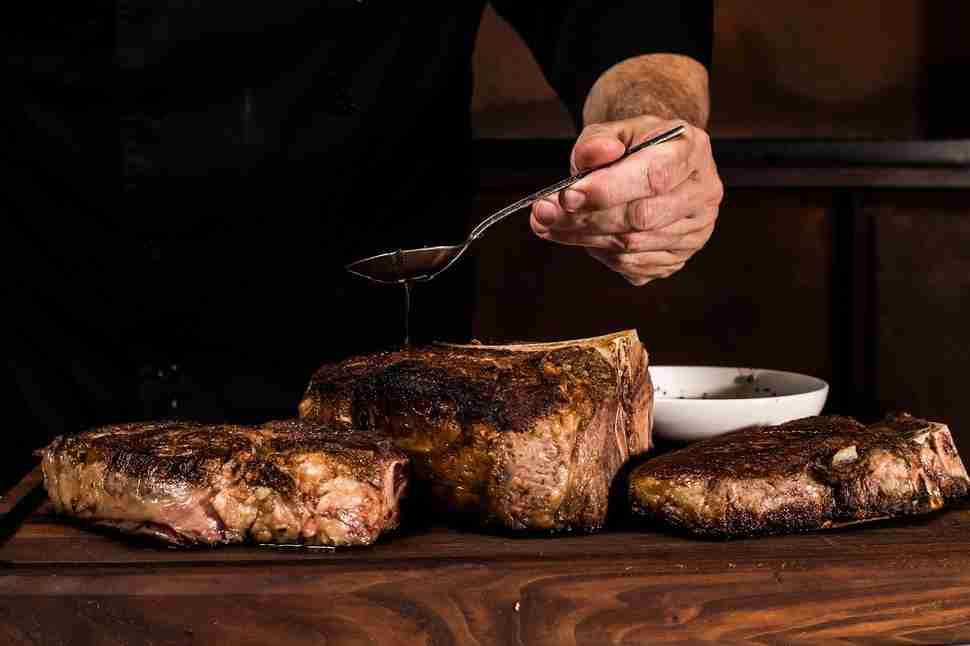 Friday, September 20 – Sunday, September 22
Red: The Steakhouse
There is no shortage of great steakhouses in Miami, but our humble pick for the best is Red, whose Miami spice menu is best experienced with a yellowfin tuna crudo, Certified Angus Beef petite filet mignon, and homemade zeppole.
Cost: $39.95. Normally $75. That's a $35 savings.
Friday, September 20 – Sunday, September 22
Marlins Park
Hard to believe this is the last homestand of the year by our beloved local baseball team. Actually, it's hard to believe we have a local baseball team, but we in fact do and they'll be hosting Fan Appreciation Weekend all weekend as they take on the Washington Nationals. There'll be player meet and greets, a Sedano's postgame party at 5th Base, and Pablo Lopez bobbleheads on Saturday.
Cost: Tickets start at $15
Saturday, September 21
Beach House Pompano/The Palms Hotel
You get to enjoy the marvelous sands of South Florida all year long. So think of waking up early this Saturday as paying your beach dues when you participate in International Coastal Cleanup Day. There'll be a cleanup at The Palms Hotel in Miami Beach, starting at 9am and offering volunteers a free tote bag. In Broward, head to Beach House Pompano, who kicks off at 8am with a free breakfast.
Cost: Free
Saturday, September 21
11 restaurants around Dade and Broward
Only in America can you help stop hunger by gorging yourself on delicious food. This Saturday, 11 restaurants in Dade and Broward will take part in Lift a Fork, Lend a Hand, where a big part of the night's sales will be donated to World Central Kitchen, an organization devoted to fighting hunger. Participating restaurants are Beaker & Gray; Fireman Derek's; Isabelle's; Macchialina; Phuc Yea; Timo; Burlock Coast; Lona Cocina; Kuro; Temple Street Eatery; and 3030 Ocean.
Cost: Varies.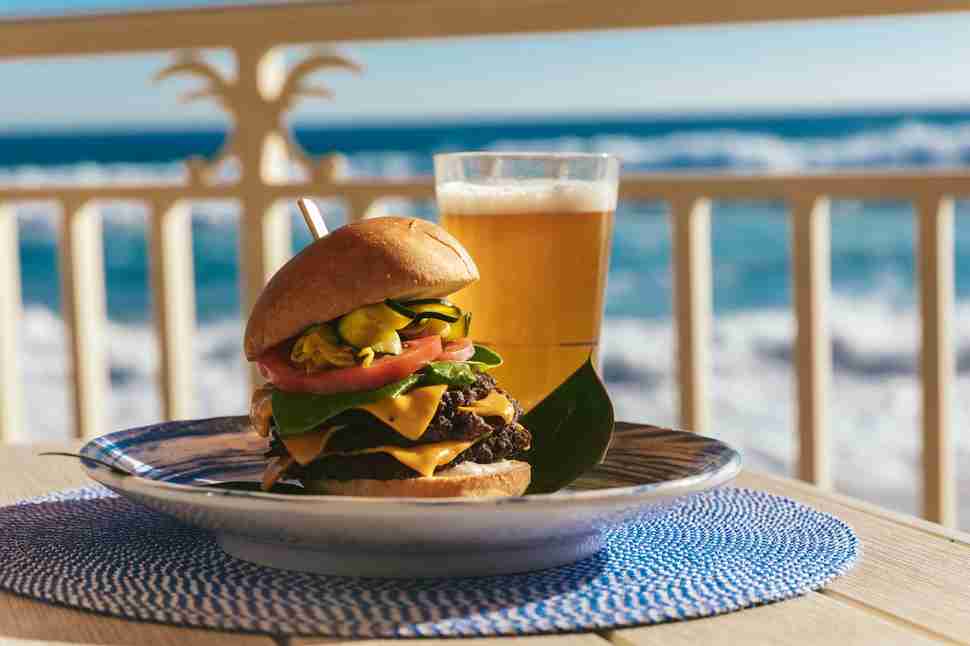 Saturday, September 21
Eau Palm Beach Resort
As part of its annual Barley and Hops Weekend, the Eau resort hosts its 4th Annual Craft Burger and Beer Day, where the resort's chefs team with local breweries to create masterful beer-and-burger pairings. A ticket lets you sample them all until you can't anymore, including stuff from Due South, Saltwater, and Copperpoint Brewing.
Cost: $75
Saturday, September 21 – Sunday, September 22
Concrete Beach
Yes, it feels a little muggy for Oktoberfest, but this is South Florida, so replace Lederhosen with your third t-shirt of the day and hit Concrete Beach's Blocktoberfest, where Saturday will have five local breweries on hand pouring beer, and Sunday features a stein-hoisting contest, polka music, and real Bavarian food.
Cost: No cover, beer tickets sold at the door
Sunday, September 22
Peak 360 Fitness
For those of us who workout to eat, and not eat to workout, you'll want to make plans to hit Second Fittest Man on Earth Noah Olson's 9am workout class at Peak 360 Fitness in Kendall. Because as a reward for all your hard work you'll get sea salt cream and cookies donut from Salty Donut, plus a "Powered by Donuts" water bottle and $5 towards a future donut purchase.
Cost: $15 minimum donation, all proceeds go towards Dorian relief
Sunday, September 22
Design District Palm Court
Very quietly, Miami has stepped to the forefront of America's best cities for ramen, and this Sunday from 4-7pm some of South Florida's top noodle slingers will battle it out to see who's best. Pop Ramen will feature chefs from Ramen Lab, Ramen-Ya, Temple Street Eatery and other brothy stalwarts, and you can taste them all to help pick a winner.
Cost: $50-$70