So, there seems to be some kind of art fair in town this weekend. "Sculpture Zurich" or something like that. And though about 28 people are actually in Miami for the art, it doesn't stop your out-of-town acquaintances from constantly asking if you have any "hookups." And whether you might or might not, there are still plenty of art-focused events that any old person can attend. Plus cool non-art stuff, like Bret Michaels playing a show at a toy drive as well as a cement mixer full of whiskey rolling into Kendall. To cap it all off, we've got the re-appearance of DJ Jazzy Jeff, which is truly a highlight of the best stuff you can do in Miami this weekend.
Recommended Video
This Therapy Pig Makes Travelers Feel Better About Flying
Drink whiskey out of a cement mixer
Friday-Sunday, December 7-9
Better Days, Gramps, other locations
Monkey Shoulder whiskey has turned a cement mixer truck into the world's biggest cocktail shaker, and it's touring South Florida this weekend. You can get a Mixed Up Monkey cocktail straight out of this thing at Better Days on Friday from 5pm-8pm. Then it moves on to Crown Wine and Spirits in Coral Gables (2pm-5pm) and Gramps (6pm-9pm) on Saturday. On Sunday from noon to 2pm it will be at Total Wine in Kendall.
Cost: Free
Friday-Saturday, December 7-8
Foxhole/Racket
Once upon a time, Will "Fresh Prince" Smith teamed with DJ Jazzy Jeff as one of the hottest hip-hop duos of the late 1980s, with hits like "Parents Just Don't Understand." Since then, the Fresh Prince has gone on to win an Oscar and sing the unofficial Miami anthem, Miami. Jazzy Jeff? He'll be playing Foxhole and Racket this weekend, on Friday and Saturday respectively.
Cost: $30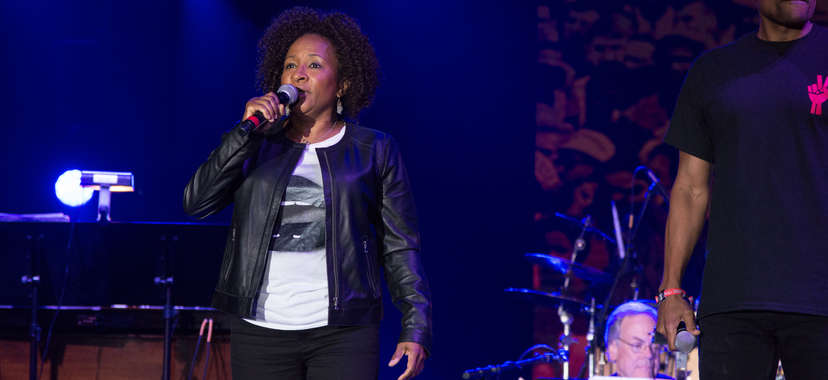 Friday-Saturday, December 7-8
Miami Improv
Doral is the new Coconut Grove. Need proof? The much-missed Miami Improv has opened up shop at CityPlace Doral, and welcomes Wanda Sykes (of Black-ish and Curb Your Enthusiasm) for headline sets on Friday and Saturday. There'll be two shows a night: 8pm and 10:30pm Friday, 7pm and 9:30pm Saturday.
Cost: $35-$45… and the two drink minimum is BACK!
Friday-Saturday, December 7-8
Adrienne Arsht Center for Performing Arts
Did you ever wonder what poor Sleeping Beauty had going through her head for 100 years before Prince Charming showed up? Well, a new performance art piece called Sleeping Beauty Dreams combines EDM, avatar mapping, digital art, futuristic costume design, and classical ballet to show us, with famed prima ballerina Diana Vishneva taking the lead.
Cost: Tickets start at $32.89
Friday-Sunday, December 7-9
1440 NW 21st Street
In perhaps the greatest repurposing of an Allapattah police impound lot ever, The Art Plug Power House festival takes over all weekend with immersive and interactive art installations, over $5 million worth of art, musical performances, pop-up shops, food, and drinks. It's all put on by the world's youngest Salvador Dali dealer Marcel Katz, and will feature art from Aholsniffsglue, CB Hoyo, Robin Velghe, Chad Knight, Zevi G, and many more.
Cost: $20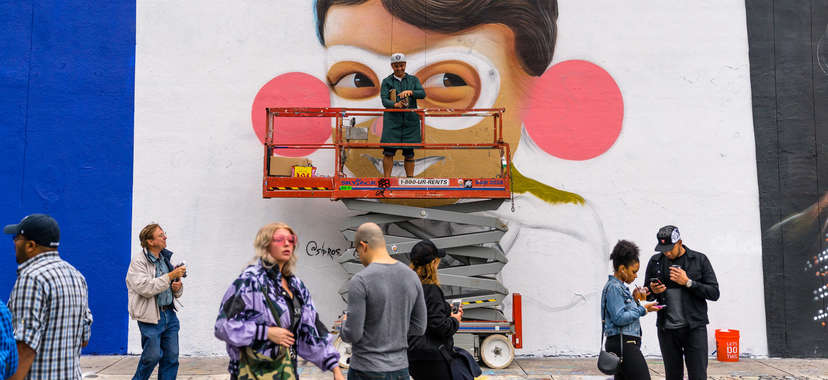 Friday-Sunday, December 7-9
RC Cola Plant
Though Wynwood is basically one neverending mural festival, this weekend is special. The Basel House Mural Festival takes over the old RC Cola, where you can take art-making classes and join graffiti workshops led by established street artists. Or you can just chill in the Jameson Art Lounge, sip on craft whiskey drinks, and watch the skateboarders fly off the 35 foot ramp at the Monster Energy Compound.
Cost: Free
Saturday, December 8
Sagamore Hotel
Once upon a time, the Sagamore brunch was one of the hardest, most exclusive invites to get at Art Basel. Now it's brunch for the people -- the event featuring art installations and a live performance by The Chophouse Band (Metallica's Jason Newsted is the bassist) is totally free. On the side, you'll get to see PIMAX mural reproductions of Van Gogh, Picasso, and Warhol.
Cost: Free
Saturday, December 8
Oleta River State Recreation Area
Remember during the World Cup when they brought all those big, floating screens out onto the water so people could watch soccer? That's kinda what they're doing Saturday night when a flotilla descends on Oleta River. Only this time you'll be able to watch the animated Dr. Seuss classic; the event starts at 7:30pm.
Cost: Tickets are $10, tubes are $5, parking is $6
Sunday, December 9
Markham Park
Sick of all the hoity-toity wine-and-cheesers talking about art and chortling over $30 cocktails? Rather see a guy whose televised love life was basically The Bachelor for strippers? Then get to Sunrise and see Poison's Bret Michaels play a solo set as the finale of the SFPC Toys in the Sun Run. You'll also be doing your bit to get gifts to kids in need this Christmas.
Cost: Tickets are $20 plus one new unwrapped toy
Sunday, December 9
Generator Hostel
Oh, but it wouldn't be a weekend in Miami without a pool party, would it? So, thank the snazzy new Generator Hostel, which is hosting a public pool party with Absolut Elyx, DJ Manuvers, and visual artists David Lavernia, Ivan Roque, and Claudio Picasso. If you get a little Elyx-fueled courage and splurge on some art, you can temper your regret with the knowledge that proceeds from the auction help the All Day Foundation.
Cost: Free to attend. Drinks cost money.
Sign up here for our daily Miami email and be the first to get all the food/drink/fun in town.