All you need to do is cruise through three hipster bars to know it's easy to take what's old and make it new again. But let's think on a grander scale than serving beer in Star Wars commemorative glasses. Think: doing stuff like putting classic '90s bands to lasers, turning donated clothes into art installations, or doing live stage versions of 30-year-old television shows. This weekend brings plenty of examples of giving the past a new twist, plus a Dolphins cheerleaders fashion show and a bunch of Formula 1 cars hit Downtown.
Recommended Video
You Can Fit This Grill In Your Backpack
Friday, October 19
Parker Playhouse at the Broward Center
If you're old enough to remember Mystery Science Theatre 3000, where a guy named Joel and his two robot pals gave running comedic commentary to bad B-movies, you'll remember it was the best way to watch any movie ever. Well Joel and his boys are back performing live for the show's 30th anniversary, making jokes to two bad movies starting at 7pm.
Cost: Tickets start at $37.50
Friday, October 19
Hard Rock Stadium
What were you doing this past May? If you were a Miami Dolphins cheerleader, you were on the MSC Seaside doing a photo shoot for this year's calendar, whose big release party is Friday at 9pm. The cheerleaders will be there modeling stuff from Bebe, Equilibrium, Lila Nikole, Game Activewear, Rachel Orren-Doyle, and South Florida Artist SURGE.
Cost: $30 in advance, $35 at the door – proceeds benefit Miami Dolphins Foundation
Friday, October 19
Frost Museum of Science
Children of the '90s, throw on your flannel and grab your wallet chains. The Frost Museum is adding a special laser Green Day vs. The Offspring show this Friday at 8pm, with laser versions of "Pretty Fly (For a White Guy)," "Welcome to Paradise," and other Catalano-era classics.
Cost: $10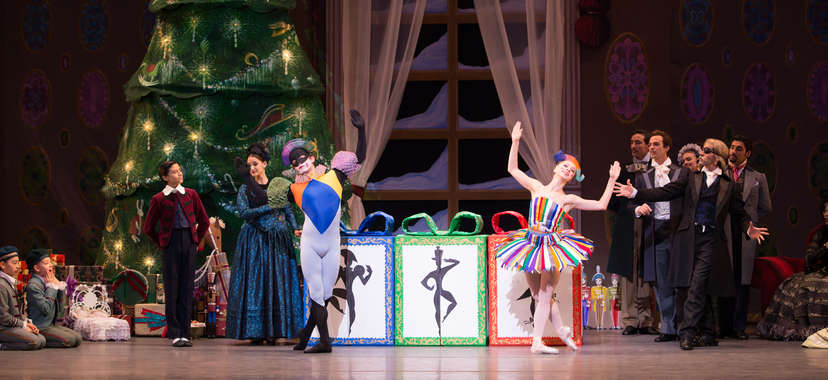 Friday, October 19 – Sunday, October 21
Adrienne Arsht Center for Performing Arts
Miami City Ballet opens its season this weekend with a three-ballet program featuring George Balanchine's Concerto Barocco, followed by Company B, a ballet set to the Andrews Sisters classics "Boogie Woogie Bugle Boy" and "Rum and Coca Cola." Falling asleep will prove difficult.
Cost: Tickets start at $29
Saturday, October 20
Habitat
Sure, you could bring all your Miami Corporate Run 2012 T-shirts to the Goodwill donation under I-95. OR you could head to the Casa Florida popup at Habitat at the 1 Hotel from 8pm to 2am and trade those bad boys in for a free Flamingo cocktail as part of Nomad Tribe's event. The clothes will later be turned into an art installation to bring attention to rampant waste.
Cost: Free
Saturday, October 20
Avenue 3 Miami
It's not exactly dinner on a bridge, but Saturday at 8pm you can enjoy food from a bunch of Downtown restaurants served at a long table running a full block of NE Third Avenue as part of Taste of Avenue 3. The event will feature passed small bites, plus a look into what's being done to revitalize this important Downtown thoroughfare, culminating with a community dinner from 7-10pm.
Cost: $10-20
Saturday, October 20
Mandarin Oriental
If you're up early on a Saturday for some reason, get your weekend off to an invigorating start at the MO Goes Pink event from 9-11am. For a donation you can find out what the heck a singing bowl session is, or do an "Off the Mat" or Yoga class, then enjoy free refreshments from Juicera.
Cost: By donation
Saturday, October 20
O Cinema Wynwood
Imagine if some day, a treasure trove of old cell phones wound up at an art cinema, and they held a private viewing for all the videos they found. The horror. Anyways, this event will be far more family-friendly, when the Louis Wolfson II Moving Image Archives screens anonymous home movies from decades past, leaving you to write your own story about who the people are, what they're doing, and why they felt it necessary to film it all.
Cost: Free
Saturday, October 20
American Airlines Arena
Saturday begins the eight-month lead-up to the Golden State Warriors' third consecutive title known as the NBA season. What does this have to do with the Heat taking on the Charlotte Hornets at 8pm? Not much, but it's fun to watch anyway, and even if you don't have tickets, Brightline will have a big pep rally at Miami Central before the game and $10 one-way tickets.
Cost: Tickets start at $20
Saturday, October 20 – Sunday, October 21
Miami Marine Stadium
Ring in the beginning of stone crab season with South Florida's top seafood restaurants as they sample their wares and do live cooking demos at the South Florida Seafood Festival, from 11am-7pm. There'll also be live music featuring the Bootleg Rock Band and Marquise Fair, plus Sipsmith gin tastings and plenty of cold beer.
Cost: One-day tickets are $12, two-day are $22
Saturday, October 20 – Sunday October 21
Bayfront Park
Whoever said watching auto racing on TV was boring never went to the F1 Festival, which drops into Bayfront Park at noon all weekend. In addition to live-casting the Formula One Pirelli United States Grand Prix from Austin on giant screens, they'll also have F1 cars parading the park with their trademark roar, and a live concert from Silk City, a collaboration between Diplo and Mark Ronson.
Cost: Free
Sign up here for our daily Miami email and be the first to get all the food/drink/fun in town.