Okay, Early Christmas People, we give up. You win. Try as we might to put off the premature holiday celebrations, it'll become impossible after this weekend when Fairchild's surreal NightGarden makes its return, as does Brightline's Polar Express. Combine those with a chance to go holiday shopping based on Zodiac signs and you've pretty much got Christmas in November this weekend in South Florida.
Friday, November 15
RC Cola Plant
Sure, you could fight rush hour traffic getting to Hard Rock to watch Peru and Colombia on Friday. Or you could get your soccer fix at the Red Bull Street Style World Final, where the greatest freestyle soccer players in the world will combine creative skills, acrobatics, and head-to-head play in one-on-one matches to decide the planet's best, starting at 7pm.
Cost: Free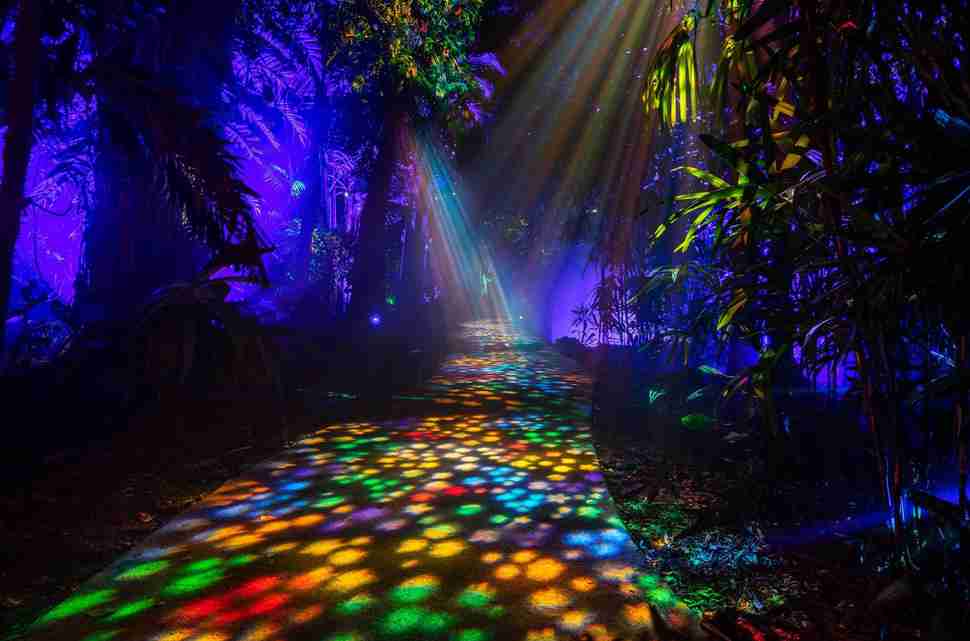 Friday, November 15 – Saturday, November 16
Fairchild Tropical Botanic Garden
All the lanterns, holograms, and talking trees that made last year's NightGarden an instant holiday tradition are back this weekend, taking over the pathways at Fairchild Tropical Garden starting at 6pm. This year it'll also have an augmented reality Fairy Quest, giving you a little guidance through the lit-up jungle.
Cost: $33
Friday, November 15 – Sunday, November 17
Upland
The foodie highlight of the weekend goes down at the chef's counter at Upland, where executive chef Justin Smillie creates a five-course meal in full view of eight lucky guests at 7:30pm. Highlights include a grilled duck salad, whole barbecued fish platter, and crispy artichokes.
Cost: $95
Saturday, November 16
The Standard Spa
For those of us who couldn't pick out a Christmas present to save our lives, The Standard Spa and LYNK Studio offers some guidance from the stars from noon to 6pm. Step into their boutique and you'll find a unique collection of thrifted items stylized by astrological sign, so you can find the perfect item for the Fire, Air, Water, or Earth sign in your life.
Cost: Varies by item… and sign
Saturday, November 16
Adrienne Arsht Center for Performing Arts
Opera plots, if you can follow them, make telenovelas look like predictable rom-coms. Case in point: Don Giovanni, Mozart's tale of Don Juan, a legendary lover who all of a sudden finds himself on the bad end of revenge from everyone he's wronged. Florida Grand Opera performs its version at 7pm.
Cost: Tickets start at $25
Saturday, November 16
The Wilder
The craft cocktail bar/nightclub that's become a fixture on Ft. Lauderdale's drinking scene turns two years old this weekend. And instead of throwing tantrums every time you try and serve them solid food they're offering an open bar from 7-8pm to kick off your Saturday.
Cost: Free drinks till 8pm. Prices vary after.
Saturday, November 16
Museum of Contemporary Art
Typically when you're sampling 200+ beers and stuffing yourself with food, you're not looking at much other than the bottom of your empty glass. But from 2-7pm at the North Miami Brewfest, you can do all of that while appreciating the unique exhibits at MOCA. Just try not to pass out in any of the galleries.
Cost: $30 non-drinker, $45 all-inclusive food and beer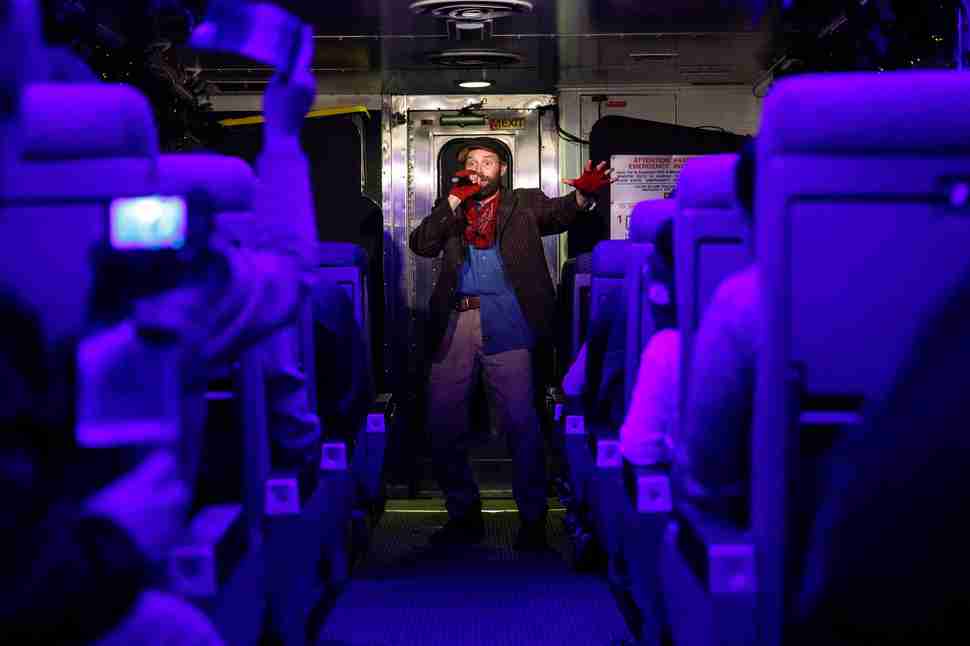 Saturday, November 16 – Sunday, November 17
Miami and Ft. Lauderdale Brightline stations
Don't tell Richard Branson you can't start Christmas decorating in November. The soon-to-be Virgin Trains are firing up the Polar Express this weekend through December 29th, where select one-hour trips from Miami and Ft. Lauderdale will offer dancing chefs, golden tickets, full-book readings, and a souvenir sleigh bell.
Cost: $50-$75 
Sunday, November 17
Grails
Your red-hot Miami Dolphins are inching towards respectability, and instead of dealing with the Bills Mafia at Hard Rock on Sunday, catch the game on one of 60 TVs surrounded by insanely rare and valuable sneakers. This spanking-new bar from the Cocktail Cartel will be showing the Fins game plus plenty of others, as well as showcasing every Christmas present you never got.
Cost: Food and drink prices vary
Sunday, November 17
Level Three at Aventura Mall
Whoever said tossing beanbags into holes was a useless skill will be eating their words Sunday, when the Toss Like a Boss cornhole competition offers prizes up to $250. You'll be tossing to support Ride2Revive, a charity benefiting children suffering from life-threatening illnesses, and playing on custom-designed sets from New World School of the Arts.
Cost: $60 per team
Sign up here for our daily Miami email and be the first to get all the food/drink/fun in town.