Nothing kicks off the holiday season quite like the return of Champagne-sized Miller High Life -- oh and also snow, which we've been seeing since Halloween. With the arrival of those two harbingers of winter wonder, there's really no choice but to get in the holiday spirit. So yes, go get that Champagne bottle of Miller High Life, but make sure to check take part in all these Milwaukee holiday traditions and local indulgences. There's always plenty of things to do in Milwaukee, but especially right now.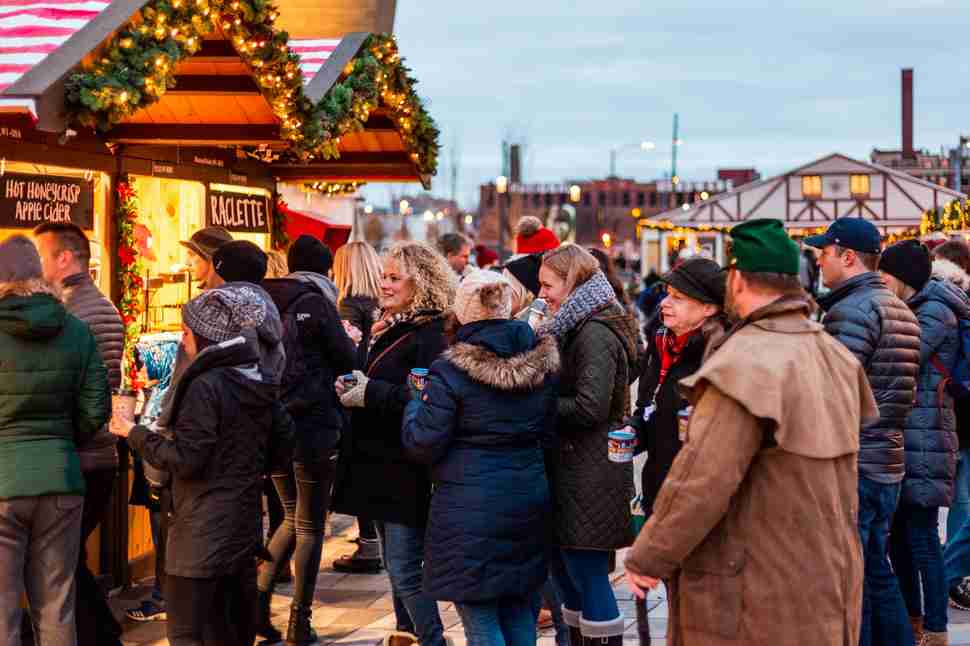 Now - December 31
Fiserv Forum
The German-inspired Christmas market is back and in full swing. Walk up and down the candy-cane-striped vendor booths all while drinking mulled wine or Belgium hot chocolate in the cutest souvenir mug around. If you didn't stop for Raclette last year, you definitely need to. They melt Alpine cheese right in front of you, scraping it off the wheel onto a toasted baguette. 
Cost: Free
November 26 - December 24
Milwaukee Repertory Theater
Definitely a Milwaukee tradition, but whether you've come once, every year, or not at all, watching Tiny Tim, Scrooge, and the ghosts never gets old. Plus, the Rep puts on one hell of a show.
Cost: $7.50-$45
November 30
Fiserv Forum
What better way to get into the holiday spirit than to watch the magic of a tree lighting? And this is one heck of a tree, too -- Instagram-worthy, for sure. Not to mention, you'll be by the Christmaskindlmarket, so you can check that out with the fam while you're there.
Cost: Free
November 29 - December 28
West Allis
It's quite possible that you're living under a rock if you don't know what Candy Cane Lane is, but this list wouldn't be complete without Candy Cane Lane. This West Allis neighborhood sure knows how to deck their yards with boughs of holly, and you're sure to see something a little different every year. Plus, they raise money for MACC (Midwest Athletes Against Childhood Cancer), so it's an easy way to give back this holiday season.
Cost: Free but donations encouraged
November 29 - the New Year
The Tin Widow
The Miracle pop-up is back at Tin Widow again this year! Stop in to enjoy holiday-themed craft cocktails that may or may not be served in a Santa mug. The bar will have a fresh layer of ALL the extra Christmas decor, and all in all, it's a sight not to be missed.
Cost: Free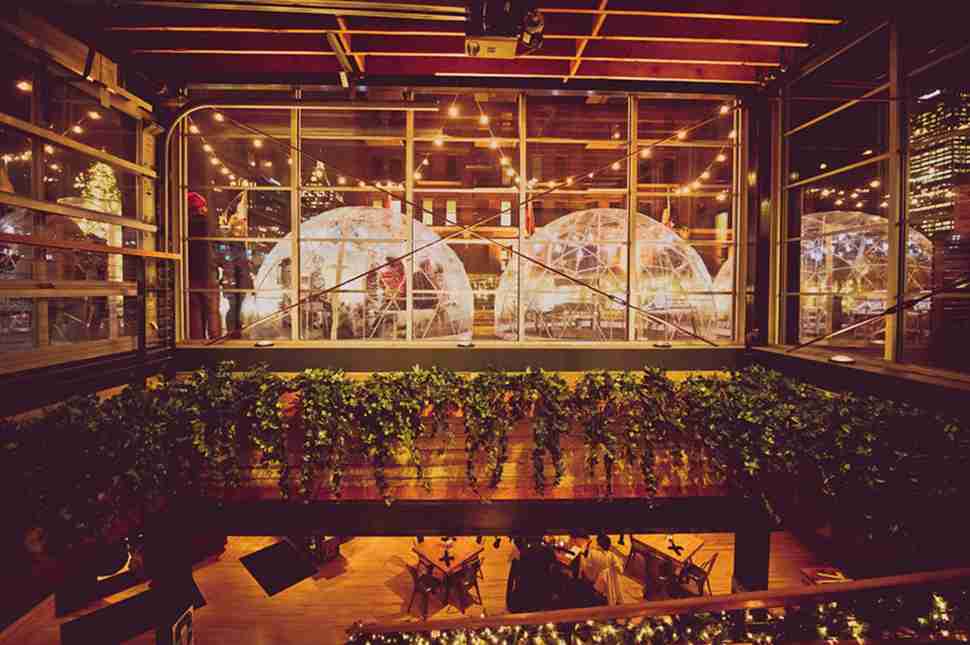 November 29 - January 5
Café Benelux
The domes are back after a more than successful first year, so you'll want to book fast. Six lux domes are nestled on the rooftop of Café Benelux, and each one sits eight, so bring your friends and get ready to eat and drink in a winter wonderland for the night.
Cost: $200
November 30
Milwaukee Art Museum
Christmas caroling has been going on for a long time, but have you ever had carolers ring your doorbell and get to soak in the Christmas tunes? You'll have to go to them, but this event is free and the carolers are from The Milwaukee Repertory Theater, singing classics from A Christmas Carol.
Cost: Free
Every Saturday morning after Thanksgiving
Milwaukee Public Market
The Charlie Brown Christmas tree lot will be set up on the sidewalk of St. Paul Avenue right outside the Public Market. Get 'em while they're hot; once they're sold out, they're out. Wisconsin-grown and as cute as the one from Charlie Brown -- sounds like the exact Christmas decoration your house is missing.
Cost: Free
Friday and Saturday nights in December
Bryant's Cocktail Lounge
A Tom and Jerry is a heavenly cocktail to indulge in on a cold winter night, and we all know Wisconsin has plenty of those in store for us. At Bryant's, they'll make their from scratch recipe right in front of your eyes in their very own Tom and Jerry room. They even have a limited edition souvenir mug for you to take home. Get it while it's hot!
Cost: Free
December 6
Bay View
Partake in all the Christmas fun on the north end of Kinnickinnic Avenue (from Archer to Smith). Pick up your raffle tickets at Stone Creek Coffee or The Magnet Factory and drop them at participating businesses that you wish to win. All proceeds will benefit the Bay View Community Center. But there's more. Check out the tree lighting in Zillman Park, write a letter to Santa at Voyager Book Shop, and check out the Krampus Crawl!
Cost: Free
December 7
The Outsider
The rooftop bar will be opening early this day to welcome Santa to town, and your littles will be able to take a photo with the jolly man himself. Plus, there'll be face painting, a letter-writing station, crafts with Mrs. Claus, and of course food -- a brunch buffet spread.
Cost: $40 adults, $20 kids, free for 3 and under
December 8
Hangout MKE Cafe & Lounge Co.
If you're thinking about shopping local for your holiday gifts, or just need yourself a new Big White Yeti candle, this is this Pop-Up Shop to attend. There'll be activities and games for the kiddos while you shop, so don't hesitate to bring them. Other vendors include Cream City Caramels, the Earth and All Stars leather accessories, Fern & Nettle handmade soaps, Plushzilla, and many more.
Cost: Free
December 12
Milwaukee Public Museum
The Streets of Old Milwaukee, arguably the coolest part of the Milwaukee Public Museum, is filled with lights, wreaths, and holiday cheer this time of year, but this event will really give you an excuse to get there and check it out. While meandering down the streets with a drink in hand (this ticket includes one free drink coupon), talk with museum experts about holiday traditions of the past. Not to mention, there will be food stations galore -- come hungry!
Cost: $40 non-members / $30 members
December 13 - December 24
Lost Whale
For the 12 nights before Christmas, the whale-themed bar will transform itself into The Nightmare Before Christmas' very own Halloween Town. Dress up like Jack Skellington or Sally and you'll fit right in. Don't worry, you don't need to pull out the costumes, but there will be a new cocktail for each night, and for every new cocktail served, $1 will be donated to the Hope House.
Cost: Free
December 14
Brady Street
Do you find tinsel distracting, too? Maybe you have no idea about Seinfeld's Frank Costanza's made up Anti-Christmas holiday, but it's become a tradition on Brady Street this time of year. It includes a 1-mile beer run, Feats of Strength competitions (with the Festivus pole grand prize), drink specials, and -- DUH -- the airing of grievances. If you want to participate as a runner, you'll receive a free pair of socks and a beer at the half-mile marker, but sign up quick.
Cost: $30 to register for the run
December 18
Bacchus
Moët & Chandon, Ruinart, Dom Perignon, Krug, and Veuve. You'll want to leave the kids home for this one. Executive Chef Nick Wirth has created a five-course menu to pair with each Champagne and you'll be led through the entire dinner by Champagne Specialist Meryl Muldoon. 
Cost: $185 + service charge and tax
December 23
Capitol Library
It's a sugar cookie decorating party! They'll have every decoration you can imagine from sprinkles to frosting to snowflakes. If you haven't had time to bake yet, this'll be the perfect activity for the youngsters.
Cost: Free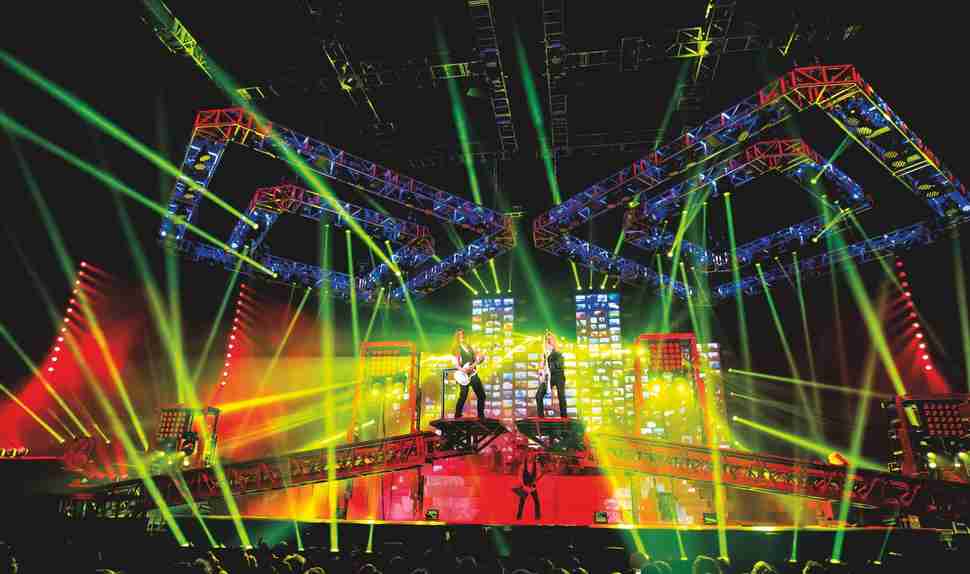 December 27
Fiserv Forum
Is it really the holidays if you aren't listening to the Trans-Siberian Orchestra on the radio? I think not, but the experience will be even better if you go see them live at the Fiserv. For their 2019 Winter Tour, they'll be playing their famous show: "Christmas Eve and Other Stories" -- with new lighting and stage effects.
Cost: $49.50-$79.50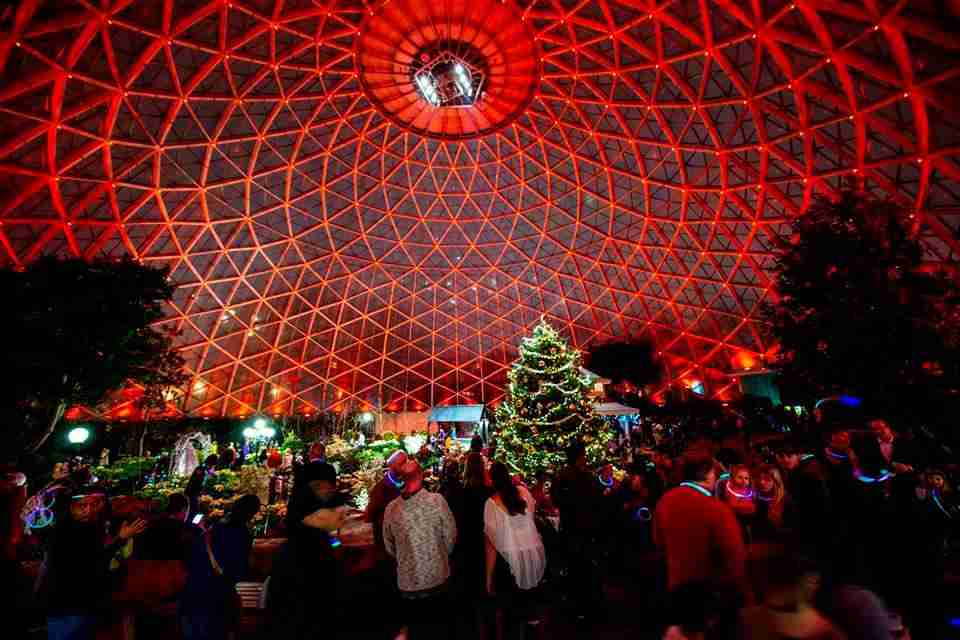 December 31
Mitchell Park Horticultural Conservatory
This New Year's Eve party will take place in the Show Dome with light displays, magic shows, and fire dancing. The kids will love the DJ Dance Party, and at 9pm, there'll be a 1000+ balloon drop in the Annex. If you want to spend NYE with the whole family, but still have time to have adult fun later, this just might be the perfect ticket.
Cost: $10
Sign up here for our daily Milwaukee email and be the first to get all the food/drink/fun in the Brew City.