20 Spooky Ways to Celebrate Halloween in Nashville This Year
A terrifyingly good time.
Halloween is here, and luckily, we're all used to wearing masks now anyway, so it should feel just like any other Sunday. Just make sure you choose a costume you can wear while drinking. Since the big night does fall on a Sunday this year, you can expect a whole weekend of ghoulishly fun activities around Nashville. That "Squid Game" tracksuit you're planning to wear won't win any costume contests, but at least you'll be comfortable (and not in deadly danger) as you crawl from party to party.
Through October 31
SoBro
If you're a fan of the Netflix series, you definitely need to make your way to Headquarters Beercade where they've turned the whole building into a re-creation of the small town where a bunch of kids battle monsters from another dimension. They've got Hawkins Woods and the Starcourt Mall plus the alphabet wall to signal from the Upside Down. If it spells out "d-r-i-n-k," order one of their special themed cocktails. Heck, order Eleven!
October 28 through 31
SoBro
Sidebar at Bode Nashville really does feel like enjoying a drink from your buddy's garage, and that's a good thing. For the Halloween season, Sidebar has decorated your friend's carport with cobwebs and creepy crawlers and put together a special menu of thematic drinks and food cooked over live fire like a witch's cauldron. Spooky music fills out the vibe, and it should be a great place to pass a crisp fall evening. Plus you don't have to move any junk out of the garage to make room for the keg.
Through October 31
East Nashville
For an old fashioned scare house, you need to go back to the originals. For more than two decades, Devil's Dungeon has been delivering the jump scares, creepy tableaus, and immersive experiences from a dark building near Nissan Stadium. Show up ready to be terrified.
October 28 - 31
Hermitage
Let's be frank. Considering how controversial Andrew Jackson's life was during his years as a general and the president, it's no surprise that his home is probably haunted as hell. Dude made a lot of enemies. Come hear the spooky stories that surround his estate as part of these historical walking tours.
October 28 - 30
Downtown
One of the reasons that the movie American Psycho was so terrifying was that some of the plot elements were so believable. The main character's obsession with getting into the fictional Dorsia restaurant was a driving force that helped push him into murderous insanity, but you can score a reservation to the real thing as Ellington's Midway Bar & Grille puts on a mid-90's costume as the Dorsia for the weekend and creates a menu and ambiance worthy of Patrick Bateman's ardor. We hear the sea urchin ceviche is excellent!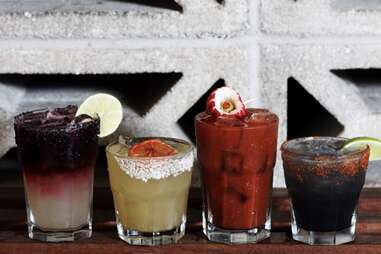 October 29 through 31
The Gulch
When Superica came to Nashville from Atlanta, they brought their annual Day of the Dead celebration with them! Enjoy special dishes like spicy tacos del fuego and salsa macha chicken wings along with margaritas and cocktails all weekend while honoring the dearly departed.
October 28 through 30
Hillsboro Village
Nashville's oldest cinema screens classic horror movies all week before Halloween, but they've saved the best of the best for the weekend. Restored prints of the lupine classics "Wolfen" and "An American Werewolf in London" highlight the weekend schedule. Maybe drink a few Silver Bullets beforehand, just for safety's sake.
October 30
Wedgewood-Houston
In a direct push-back to the trend of tarting up Halloween costumes (who really needs to see a "sexy nun"?). Jackalope Brewing Co. presents their Monster Mash party with a live band playing '90s dance music, costume contests that recognize least and most sexy getups equally and food provided by Daddy's Dogs to keep your party engine running.
Through October 31
Madison
Nashville Nightmare is an entire complex of scary horror experiences, both indoors and out. Mix and match between choices like a mythical abandoned nuclear testing facility filled with bloodthirsty mutants, a prison yard crawling with violent escaped felons or Horror High where the school halls are filled with dangers a lot scarier than that bully who stole your lunch money in ninth grade.
Through October 31
Donelson
Trying to find your way around the massive Gaylord Opryland resort can be scary enough, so take a break from wandering through the maze of buildings at their Prohibition Era-inspired haunted pub. Decorated with hi-tech ghostly moving portraits of alleged past patrons that still hang in their favorite old haunt, the immersive experience also includes specially crafted cocktails for the season.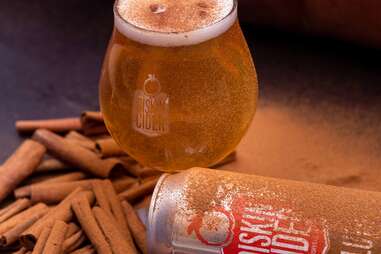 October 29
Wedgewood-Houston
Diskin Cider celebrates the bad guys of history at this special party at the cidery that also welcomes your four-legged friends. Photographers will be on hand to take pictures of your costume and your pooch's, and there will be costume contests for both species. Dressing as your favorite villain is encouraged, so go rogue! Other activities at the party include tarot card readings and live dance music.
October 30
Pie Town
You don't have to get up on stage to have fun at this celebration of old school hip-hop. In fact, unless your game is tight, you'd be better off just dancing, drinking and cheering on the performers who take this stuff very seriously! Of course, since the party is at Jack White's Third Man Records, you know the music is going to be legit, including the DJ playing in between the karaoke stars. Costumes are encouraged.
October 30
Marathon Village
QDP stands for "Queer Dance Party," and the group throws some of the most raging events around town. For Halloween, they're bringing the music and the show to the cavernous Marathon Music Works where you'll have plenty of room to shake that thang.
October 30
Downtown
Emcee Amaya Sexton is bringing along a cast of characters to put on a fantastic drag show in honor of the holiday at Gray & Dudley in the 21c Museum Hotel. The kitchen has created a special three-course menu if you want supper and a show, or you can just buy a general admission ticket if you want to skip the meal. But don't sit down front if you don't have thick skin, because Sexton has a rapier wit. It's all in good fun, though.
October 30
Music Row
This outdoor party on Demonbreun Hill starts in the afternoon and promises to rage all night, featuring multiple musical acts including Guns N' Roses tribute band Nightrain.
October 30
Midtown
Tribe is one of Nashville's favorite places to get down and dance in a welcoming and fun environment for everyone. With large screens streaming music venues plus live DJs to keep the party pumping, they'll also feature a fierce costume competition. You'd better bring your A-game.
October 30
SoBro
Imagine if Gianni Versace's Miami Beach mansion was magically transported to the 27th floor of the Westin Hotel, looming high over downtown. Weird, huh? Well, that's the idea behind this high fashion Halloween party at L27. Mid-90's glam is the theme for the dress code, decor, and drinks. Lady Gaga and Pitbull producer DJWS will be providing the tunes, and the whole event promises to be over the top.
October 30
Downtown
If you're not old enough to remember Hitchcok's horror classic, "The Birds," you may not realize how terrifying a swarm of avian terrorists can be. They're happy to demonstrate this phenomenon at The Noelle Hotel downtown as they recreate "The Ravening" in their rooftop bar. In addition to the mandatory costume contest, they'll feature party music, specialty cocktails, and a great view of the crowds below on the sidewalks of downtown.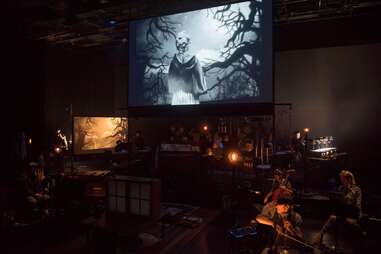 October 30
West Nashville
Nashville rockers Fable Cry are known for their immersive cabaret shows which take audiences on a musical and almost spiritual journey with elements of burlesque, puppetry, cabaret, and circus acts to round out the experience. For Halloween at OZ, they've invited several guests to join them on stage for this dramatic show. Still not convinced? Read the disclaimer: "This show is recommended for mature audiences due to content that some may deem shocking, including adult language, sexual innuendo, and depictions of horror."
October 31
Downtown
We get it. You're proud of your clever costume idea. Maybe you paraded it around town and won a few gift cards or some drinking money at a few contests last Halloween. But if you're ready for the big time, head to Zeppelin Rooftop Bar & Lounge where contestants will literally strut on the catwalk to show off their "Halloween Haute Couture." The model deemed to have the scariest, sexiest, and most ingenious costume will stroll home with a smooth grand. That's right—$1,000 for the big winner. Start sewing those sequins!
Chris Chamberlain is a lifelong Nashvillager who loves all sorts of pies: pot, apple, or pizza. A three-pie dinner would be a dream come true. Follow him at @CeeElCee.