As soon as the college football regular season and conference championships ended last week, Nashville immediately flipped over to holiday and shopping mode. This weekend is filled with opportunities to conduct some serious commerce, often with a drink in your hand. So it's not really that different from going to a football game, is it? Here's everything you need to do in Nashville this weekend (and here's everything you need to in Nashville all season-long).
Friday, December 13
SoBro
It's adult night at the Adventure Science Center as they explore the science behind brewing at this thinly-veiled beer festival. There will definitely be at least a little education with science activities throughout the evening, but mainly it's the unlimited beer tastings that bring all the boys to the yard.
Cost: $60 and up
Saturday, December 14 - Sunday, December 15
Belmont/Hillsboro Village
The Nashville Shakespeare Festival makes a little departure from the works of The Bard for their winter show, a retelling of all sorts of holiday stories featuring dozens of your favorite characters portrayed by a trio of extremely talented actors. It doesn't take long for the story threads to cross, and that just adds to the hilarity!
Cost: $18 and up
Saturday, December 14
SoBro
Beer lovers come together at Mercy Lounge to raise their voices in song at this semi-reverent musical event. In addition to hymns, the group will also sing along to favorite carols and Christmas songs while sipping on cold brews. Organizers provide a backing band and song books, so all you have to bring is your vocal chords and your thirst.
Cost: $13 and up
Saturday, December 14
Downtown
The bars of Lower Broad will be filled with guys and gals dressed like the Clauses as they roam in a pack from place to place as part of the annual SantaCon. It's the sort of thing that you'll either want to join in on or stay far, far away from. Your call.
Cost: Free
Saturday, December 14
Downtown
Hip boutique ABLE will team up with downtown clothing store ABEDNEGO for a festive shopping event where shoppers can hand stamp their very own mini tag initial necklace, which is worth more than the price of admission. Guests are encouraged to bring at least one canned food item to help feed those less fortunate during the holiday season.
Cost: $35
Everything in your life deserves a soundtrack, whether that's exploring your city or cleaning your apartment, and the all-new Pandora® is ready to create it for you. Pandora lets you play what you want, when you want: Search for your favorite songs, build a playlist, and vibe out to the exact tunes that strike your mood. When you want to hear something new, use Pandora's new music and podcast discovery feed, For You, to find sounds specific to your tastes. With a whole world of new music a click away, it's time to turn the dial up on your whole day.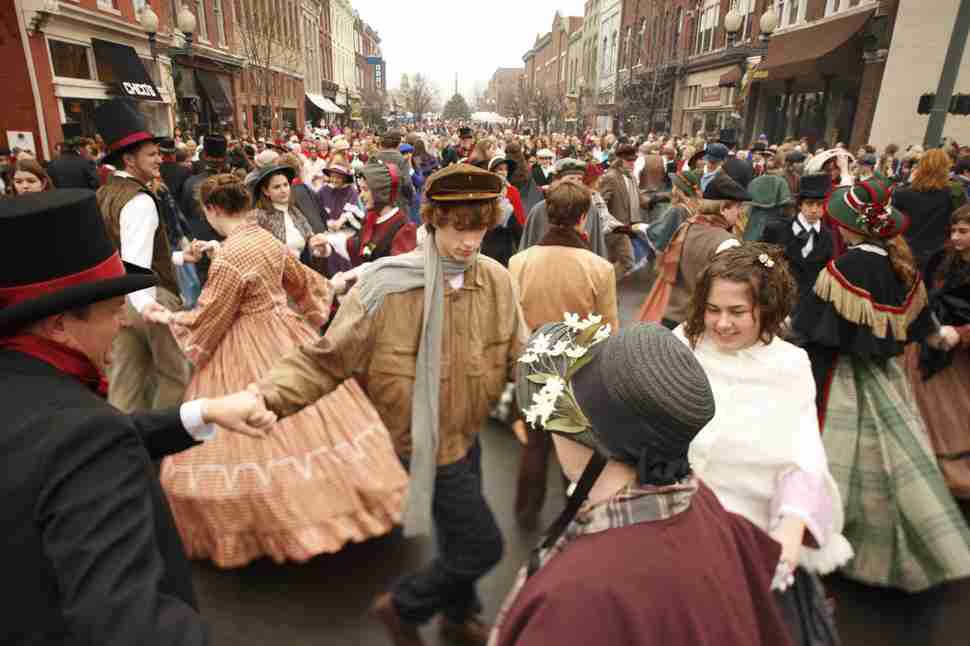 Saturday, December 14 - Sunday, December 15
Franklin
The streets of downtown Franklin convert to a Victorian village as hundreds of costumed performers and musicians stroll amongst the muggles while creating an atmosphere of holiday cheer. Some of Dickens' most famous characters will be in attendance, so flip Tiny Tim a shilling and steer clear of that Scrooge dude until after he's had his epiphany. The cute stores of downtown will open their doors late, so drop in for a cup of cocoa.
Cost: Free
Saturday, December 14
East Nashville
This new food hall features some of Nashville's favorite restaurants like Hugh Baby's, Vui's Kitchen, and Grilled Cheeserie, so if you haven't had a chance to check it out yet, here's the perfect opportunity. They'll be offering up complimentary bites, festive tunes, and selfies with Santa. Visitors are encouraged to bring an unwrapped toy donation for the Nashville Rescue Mission which you can swap for a raffle ticket to win a gift basket from the food hall's restaurants.
Cost: Free
Saturday, December 14
Wedgewood/Houston
Local vendors including The Groove, Tristie Designs, Talk Nice Vintage, Rebirth Vintage, and Elephant Gallery will be joining the team at Parson's as they kick off their new brunch service.  Grab a frozen Negroni and do a little Christmas shopping while you stroll among the retail booths and dig on some music provided by the DJs at WXNA.
Cost: Free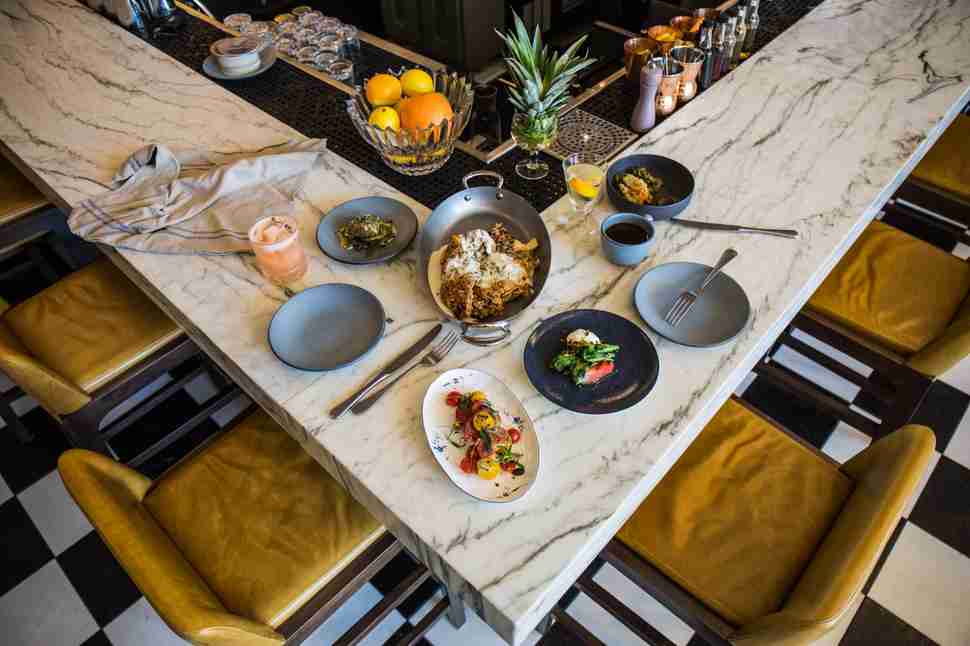 Saturday, December 14
Midtown
Are you sensing a trend that Nashvillagers like to drink while they shop? Henley jumps in the game with their own boozy shopping brunch in partnership with Germantown boutique Alexis + Bolt. Guests will get a 20% discount card with their brunch bill that can be used at the pop-up or at the Aexis + Bolt retail store.
Cost: Free
Sunday, December 15
Downtown
Somehow, St. Nick will manage to be in attendance at two different hotel brunches on the same day on Sunday. (We'll chalk it up to holiday magic.) These family-friendly events will feature seasonal fare and children's photos with the big man himself, so just make sure the kiddos don't happen to see him in both places or you'll have some explaining to do.
Cost: $35 (Union Station) and $40 (Hotel Indigo)
Sign up here for our daily Nashville email and be the first to get all the food/drink/fun the Music City has to offer.