You can tell it's finally fall with the slight chill in the air, the softening light of an autumn dusk, and people dressed up like Frank N. Furter walking around the parking lot of a performing arts center. Other time warps available for your weekend fund include a bill of '80s rockers, songwriters singing the hits that country acts used to buy fractional shares in private jets, and a display of muscle cars from days of yore. Dig out your flannel shirt and get outside to enjoy this weather, people! Here's everything you need to do in Nashville this weekend (and here's everything you need to do in Nashville all fall long).
Friday, October 18 - Sunday, October 20
MetroCenter
Not everyone knows that Rocky Horror started out as a play before it was a "Picture Show." A live cast performs this rockin' musical on the intimate stage of the Looby Theatre, but that doesn't mean you can't take part in the active participation that turned the movie into a cult classic. However, since this isn't some sticky-floored cinema, they do ask that you leave your own props at home, but feel free to come in costume, and they'll have participation bags with approved items and a participation guide available at the theatre for purchase.
Cost: $20
Friday, October 18 - Saturday, October 19
West Nashville
Bring a blanket to sit on and maybe another to snuggle under as you stretch out on the grounds of Cheekwood Botanical Gardens for a night of hits performed by the creative artists who wrote them for renowned artists like Brad Paisley, Chris Stapleton, Garth Brooks, Kenny Chesney, Carrie Underwood, Tim McGraw, and Dierks Bentley. Food trucks will be on-site for dinner, so you can make a whole evening of it.
Cost: $45-$55
Recommended Video
Spoil Your Pup at The Dodo's Best Dog Day Ever Event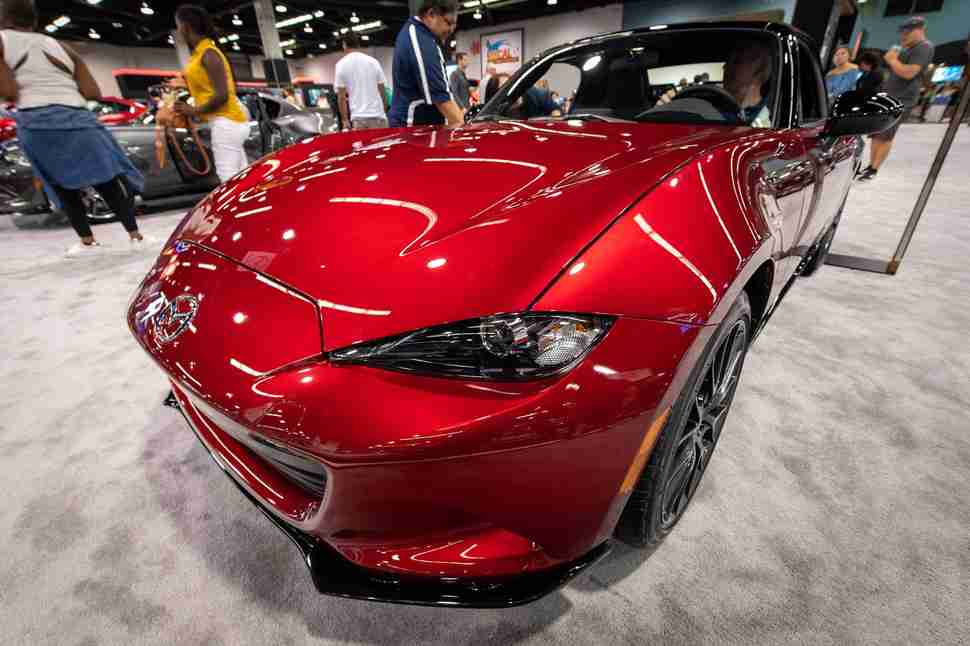 Saturday, October 19 - Sunday, October 20
SoBro
The Music City Center transforms into Motor City at this weekend showcase of 2020 model year cars, trucks, and SUVs featuring the latest and greatest in auto tech. There will also be some old-school exotics on display for you to ogle over and photograph. Manufacturer reps will be on hand to answer all your automotive curiosities.
Cost: $10
Saturday, October 19 - Sunday, October 20
West End/Vanderbilt
This free fall celebration in Centennial Park is a great place to shop for crafts from local artisans, but there's plenty to do even if you're not looking for something to hang on the wall or stuff in a curio shelf. (Y'know, in case you're short on curios…) There will be kids' activities like face painting and pumpkin decorating, live music, food trucks, and an Oktoberfest beer garden to keep you occupied between circuits around the array of arts and crafts booths.
Cost: Free
Saturday, October 19
Germantown
Jazzmania is the biggest annual fundraiser for the Nashville Jazz Workshop, a local group that preserves the musical genre by hosting concerts and teaching classes for all levels of performers. Headlining the bill at the benefit concert is the Gerald Clayton Quartet, whose namesake bandleader is a Grammy-nominated jazz pianist and composer.
Cost: $200
Saturday, October 19
Marathon Village
This local improv group puts on 90-minute shows featuring both short takes and long-format improv routines on the first and third Saturdays of the month, and you're in luck because this is the week! The troupe of improv pros from all over the country is hosted by the Third Coast Comedy Club in Marathon Village, so drop in for some belly laughs.
Cost: $12
Saturday, October 19
Donelson
This is the 10th annual edition of this festive beer and wine fest on the grounds of the stately Two Rivers Mansion in Donelson near Opry Mills. Organizers are planning their biggest party yet with almost 100 beers available for sampling from 34 participating breweries from across the country. Your commemorative tasting glass also entitles you to wine tastings as well, so you might want to make sure to fill your belly with some food from the featured food vendors or consider taking advantage of the Lyft discount code the festival is offering. What do they say? "Beer then wine, you'll be fine. Wine then beer, you'll still be fine!"
Cost: $45
Saturday, October 19
Midtown
Nashvillagers of a certain age might vaguely remember attending rock shows back in the '80s that featured local rock heroes like the White Animals and Webb Wilder. We've all gotten a little longer in the tooth since then, but those two acts are still rockin' almost as hard as ever! The White Animals actually had a couple of videos in regular rotation on MTV, back when that network actually showed music videos, and Wilder is still known as "the last full-grown man in rock n' roll" and for his credo: "Work hard, rock hard, eat hard, sleep hard, grow big, wear glasses if you need 'em!"
Cost: $20-$25
Saturday, October 19
Germantown
It won't be long until our hometown soccer team moves up to the big leagues of the MLS, and the powerful Atlanta United club is sure to be a fierce rival. So this game between Nashville SC and Atlanta's second-division club may be a preview of some of the same players who will be facing off against each other in the future. And how often do you get a chance to see into the future?!
Cost: $8 and up
Sunday, October 20
SoBro
The creepy hosts of the No Sleep podcast are embarking on a nationwide tour, telling the sort of stories that have made their online radio show famous. This two-hour fright night at City Winery will augment the storytelling with a full musical score and immersive sound effects. Maybe plan on coming in late on Monday just in case you're cowering under your covers for a while after the show.
Cost: $25
Sign up here for our daily Nashville email and be the first to get all the food/drink/fun the Music City has to offer.