It's going to be a busy weekend on the Cumberland River, what with Dragon Boat Races, a wine festival, and jazz concerts, so it might be a good time to call up your buddy with a boat who owes you a favor. Or you can celebrate Greek, Scottish, and Celtic heritage at a couple of fun festivals. If you haven't sent your money to Ancestry.com yet to untangle your DNA, just kick back with some beer and moonshine and enjoy being a mutt.
Friday, September 6 - Sunday, September 8
Tennessee State Fairgrounds
The whole state comes together to celebrate Tennessee's agriculture and artisans at the annual state fair. See animals in the show barns, view the winners of arts and crafts competitions, take a sniff of some champion hams, and attend educational presentations in the exhibit buildings. Aww, who are we kidding?! We know you just want to ride some rides and eat some fried crap on a stick. So go do that!
Cost: $6-8
Friday, September 6 - Sunday, September 8
Holy Trinity Greek Orthodox Church
This annual celebration of Greek culture features Hellenic music, dancing, and food in a festive fairground set up in the parking lot behind Nashville's largest Greek Orthodox Church. Enjoy authentic plates prepared by parishioners along with a fine Greek beer, or step inside the church to browse through stand after stand of exotic pastries to take home to enjoy.
Cost: $3
Recommended Video
Timothy DeLaGhetto & David So Take Over LA's Premier Foodie Event
Friday, September 6 - Sunday, September 8
6th & Peabody
The combination Yee Haw brewery/Ole Smoky distillery downtown at 6th & Peabody has been open for a few months now, but they've finally gotten around to throwing an official kickoff party. The weekend will be full of food trucks, beer and 'shine tastings, live music, yard games and all sorts of football broadcasts on multiple massive screens. If you haven't been yet, you owe it to yourself to check out one of Nashville's best new party spots.
Cost: Free
Friday, September 6
Cannery Ballroom
Big Freedia is known as "The Queen of Bounce," and she's bringing her brand of funky New Orleans party music to town for one night. It's standing room only, so come ready to rub elbows with the rest of the party people.
Cost: $20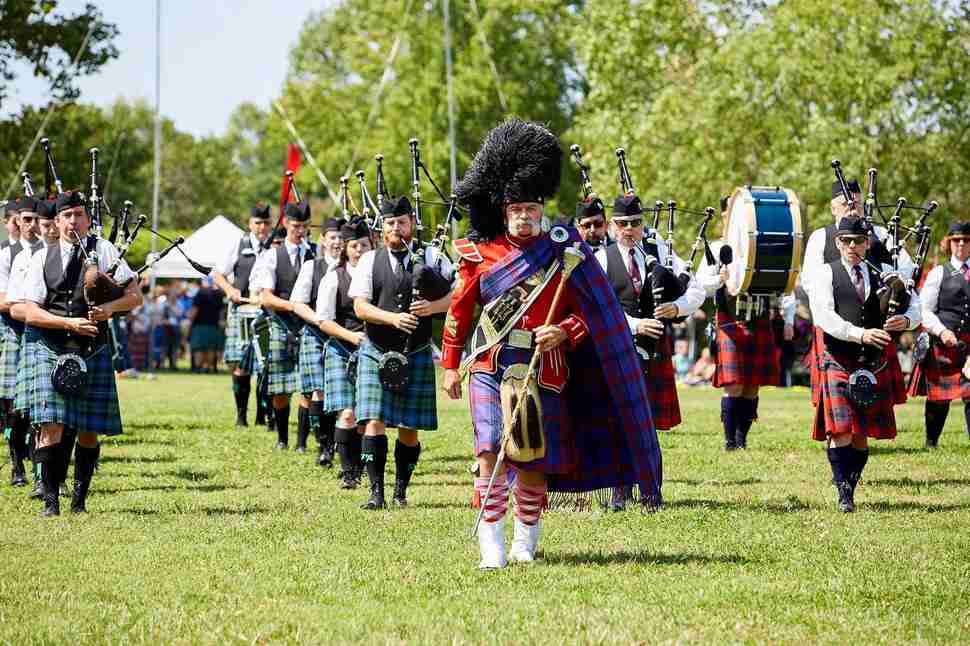 Saturday, September 7 - Sunday, September 8
Percy Warner Park
Scottish and Irish families come together each year at the Middle Tennessee Highland Games and Celtic Festival to celebrate Scottish and Celtic traditions for charitable, educational, social, and athletic purposes. In addition to live music throughout the festival on three stages, there will also be sheepdog demonstrations, feats of strength and speed, and vendors selling food and crafts. Wear your tartan colors and have a blast. Hoot, Mon!
Cost: $5-$35
Saturday, September 7
Bridgestone Arena
Since he switched gears to country music years ago, Nashvillians know his name is Darius Rucker, but the rest of the world just calls him "Hootie." He's reformed The Blowfish for a nostalgia tour of some of the hits that were the soundtrack of the '90s. Opening is Barenaked Ladies, so it should be a jolly night of singalongs.
Cost: $29.50-$199.50
Saturday, September 7
Cumberland River
In one of the most dramatic events ever to take place on the Cumberland River, teams of paddlers race in colorfully decorated Asian dragon boats along a 250-meter course between the Shelby Street walking bridge and the Woodland Street bridge as spectators line the banks and cheer them on. One team member beats a drum to sound a cadence for the paddlers, creating an almost tribal vibe as they compete for the grand prize. And there's always at least one team that has no idea what they're doing and capsizes their boat, so that's fun too.
Cost: Free
Saturday, September 7
TPAC Polk Theater
Haven't scored tickets yet to the run of Hamilton coming to TPAC this December? Yeah, us neither. But while we wait for the single ticket on-sale date, we can gather in the Polk Theater for an interactive evening of rapping in unison to American history. A professional troupe of singers and actors will lead the singalong from the stage, so don't throw away your shot!
Cost: $5-$10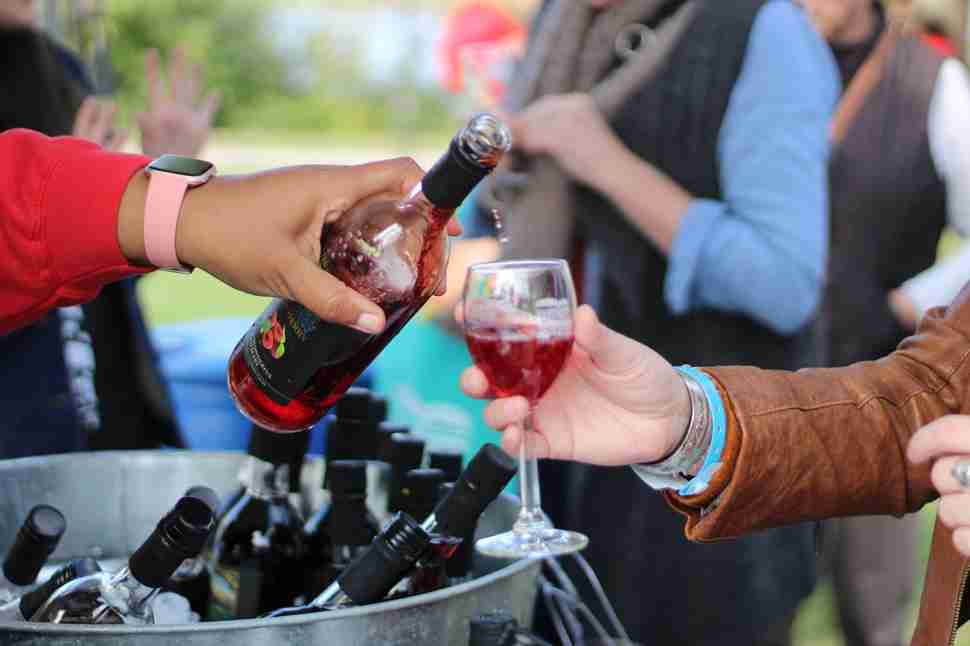 Saturday, September 7
Riverfront Park
Despite the name of the festival, there's a lot more than just wine being served at Wine on the River. In addition to great grapes, there will also be plenty of beer and spirits to sample as you stroll along the riverfront. Food vendors will sell their wares to help soak up that booze, and you can shake your thang to live music from several local bands. Festival organizers are even offering rideshare discounts to help get you home safe, so that's nice.
Cost: $25-$85
Sunday, September 8
Woolworth on 5th
Back when Woolworth's was still a five and dime, diners could pop a balloon and discover a discount on a creamy sundae. Now that the site of some of Nashville's important civil rights sit-ins of the '60s has reopened as a full-service restaurant, they're reviving the fun practice. Order a dessert, pop a balloon and see if you get a 10% off, 15% off, or 25% off coupon, or you might even be lucky enough to win one for a penny.
Cost: Free
Sunday, September 8
Cumberland Park
Bring a lawn chair or a blanket and set it on the grass for this evening of free jazz featuring regional and national artists. With Nashville's skyline as a backdrop, it's a great way to wind down at the end of a weekend. There are also concessions and food trucks to feed you and a Kid's Fun Play Zone to keep the children occupied while you chill out.
Cost: Free
Sign up here for our daily Nashville email and be the first to get all the food/drink/fun the Music City has to offer.