Nine New Orleans Things We Can't Wait to Do When Quarantine is Over
Saints game and a second line, anyone?
New Orleans is a tangible city. It's the kind of place that gets into your bones, stays a while, and becomes part of you. So, it makes sense that if you ask a New Orleanian what the thing is they miss most about whatever pre-coronavirus lives they led, it doesn't matter what neighborhood they come from or what they're doing to wile away these long hours of uncertainty, they all have the same answer: They just want to hug some people.
"We all want to hug, and we all want to dance together again, to have a nice slow dance, even with a stranger, and not be afraid," said musician John Boutte, who instead of spending a busy spring on the festival circuit and hosting his regular gigs at d.b.a., has been watching things bloom on his big North Shore property. DJ Soul Sister, whose given name is Melissa Weber, put it similarly: "My perfect day back in New Orleans would be nothing special. It would be being able to see people greet each other and dap each other up or hug or second-line or dance with each other in clubs."
In a place where strangers call you baby, and you make friends whose names you'll never know by commiserating over the same pothole or dancing next to each other at a festival, this doesn't just make sense. It makes us who we are. Still, there are a few specific suggestions that came to mind when we asked some notable locals what they most hope to return to when social distancing is no longer the norm, and we can get back to supporting the local businesses that make our lives a little easier, and a little more delicious.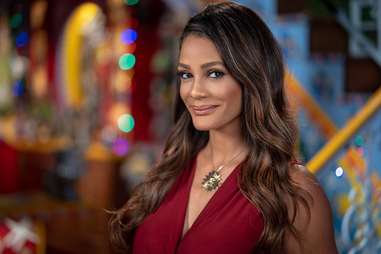 Get a French 75 at Meril.
"I miss a cocktail. I want the experience of it. I just want somebody to make my French 75. Anywhere that can make a French 75, I will be there with bells on."
—Tamica Lee, co-star of Southern Charm: New Orleans and co-host on WGNO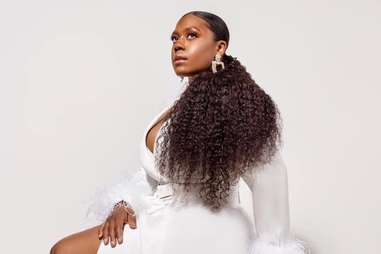 Throw a big festival for healthcare workers.
"Have a festival that I could play at in honor of all the people that got us to that point of reopening the city. A big festival, for the researchers, the guys who are at the stores, the caretakers. A nice oyster po-boy would be good, too."
—John Boutte, musician
Ride a bike to Sal's Sno-balls.
"I'd come home from training and finish by jumping in the pool with the kids before riding our bikes over to Sal's Sno-balls to get an afternoon snack. That night, we'd head out to Mr. John's, BOIL Seafood House, Desi Vega's Steakhouse, or Doris Metropolitan. You know, it's gotta be one of these places as soon as this is over."
—Cam Jordan, New Orleans Saints player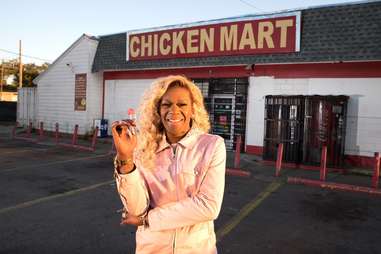 Head out to a club for some twerking.
"I can't wait to do shows in town at so many venues like Republic, Tipitina's, Preservation Hall. I miss performing in them with my shake team!"
—Big Freedia, bounce artist and reality TV star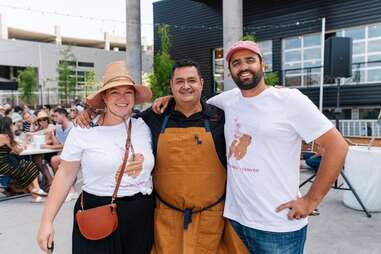 Get a pre-game burger and a post-game second-line.
"There'd be a noon Saints game, and we'd head over to Company Burger, and we would eat some cheeseburgers and tater-tots, then walk to the Superdome to watch the Saints beat the Patriots, or someone like that, and then from there walk to the 7th Ward in the Treme and be part of a badass second-line."
—Alon Shaya, chef/owner, Saba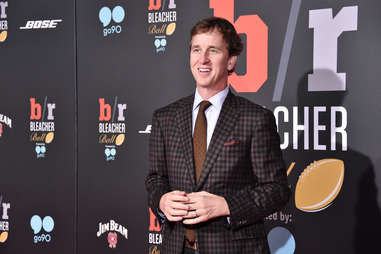 Take a drive along the lake before lunch at Francesca.
"I have this great 1975 baby blue Caprice, a convertible. I'd get all the kids up, pile everybody in and go out to Francesca. They do these great lunches with shrimp po'boys, a Cuban, roast beef po'boys, fried okra, gumbo, and these things they call frips, which are French fried potato chips. You get a good drive, crank up the tunes, and your hair's blowing in the wind."
—Cooper Manning, host of Fox Sports' The Manning Hour
Sign up here for our daily New Orleans email and be the first to get all the food/drink/fun in the Big Easy.
Chelsea Brasted is a freelance writer in her hometown of New Orleans, where she formerly worked for
The Times-Picayune
. She recently cried with joy over the return of a favorite cheeseburger, and she, too, is ready to dance in the streets again.