You know what sucks? Every single summer, there are dozens of outdoor movies scheduled in New York, but they're ridiculously laid out in dozens of outdoor movie calendars. You know what DOESN'T SUCK? Our calendar, which takes all of those calendars and puts them into one master calendar in an effort to make your life less suck-filled.
Grab a blanket, stuff some booze in your pants, and start memorizing Anchorman quotes.
Full disclosure: yeah, we're aware that some of the big ones -- Central Park, Bryant Park, etc. -- haven't been announced yet, which's why we'll be updating this list as soon as they drop and throughout the entire summer, so eventually it WILL have every single one. So, follow us on Facebook, go ahead and bookmark this, or just stay tuned for the updates to drop. Also, if eating, drinking, and music festivals are more your speed we've got you covered with a calendar for those too.
Amenities: Adjacent to the High Line, hanging lanterns, heat lamps, blankets, retractable roof, and restaurant
Amenities: $15 for entrance, $25 gets you a taco and either a glass of sangria or beer, other snacks available
Amenities: Live music, nearby restaurants
Amenities: BYOPicnics, food vendors, college hipsters
Amenities: BYOPicnics, food trucks, awesomeness
Amenities: $15 for entrance, $25 gets you a taco and either a glass of sangria or beer, other snacks available
Amenities: $15 for entrance, $25 gets you a taco and either a glass of sangria or beer, other snacks available
Amenities: Adjacent to the High Line, hanging lanterns, heat lamps, blankets, retractable roof, and restaurant
Amenities: $15 for entrance, $25 gets you a taco and either a glass of sangria or beer, other snacks available
Amenities: Themed cocktails, food service
Amenities: $15 for entrance, $25 gets you a taco and either a glass of sangria or beer, other snacks available
Amenities: BYOPicnics, nearby restaurants
Amenities: BYOPicnics, food vendors, francophiles
Amenities: BYOPicnics, food trucks, manic children/manic 30-year-olds singing "Let It Go"
Amenities: $15 for entrance, $25 gets you a taco and either a glass of sangria or beer, other snacks available
Amenities: $15 for entrance, $25 gets you a taco and either a glass of sangria or beer, other snacks available
Amenities: BYOPicnics, water/skyline views
Amenities: Adjacent to the High Line, hanging lanterns, heat lamps, blankets, retractable roof, and restaurant
Amenities: $15 for entrance, $25 gets you a taco and either a glass of sangria or beer, other snacks available
Amenities: $15 for entrance, $25 gets you a taco and either a glass of sangria or beer, other snacks available
Amenities: BYOPicnics, nearby restaurants
Amenities: $15 for entrance, $25 gets you a taco and either a glass of sangria or beer, other snacks available
Amenities: $15 for entrance, $25 gets you a taco and either a glass of sangria or beer, other snacks available
Amenities: $15 for entrance, $25 gets you a taco and either a glass of sangria or beer, other snacks available
Amenities: Themed cocktails, food service
Amenities: $15 for entrance, $25 gets you a taco and either a glass of sangria or beer, other snacks available
Amenities: BYOPicnics, nearby restaurants
Amenities: $15 for entrance, $25 gets you a taco and either a glass of sangria or beer, other snacks available
Amenities: Adjacent to the High Line, hanging lanterns, heat lamps, blankets, retractable roof, and restaurant
Amenities: $15 for entrance, $25 gets you a taco and either a glass of sangria or beer, other snacks available
Amenities: BYOPicnics, free popcorn, G-Unit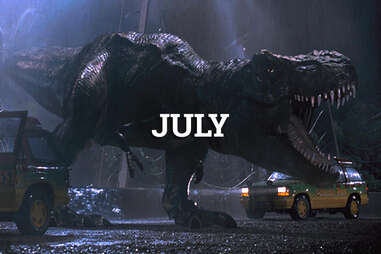 Amenities: BYOPicnics, nearby restaurants, clever girls
Amenities: BYOPicnics, water views
Amenities: Adjacent to the High Line, hanging lanterns, heat lamps, blankets, retractable roof, and restaurant
Amenities: BYOPicnics, nearby restaurants
Amenities: Free refreshments, free popcorn, beach/ocean views
Amenities: BYOPicnics, nearby restaurants
Amenities: Food vendors and live music
Amenities: BYOPicnics, nearby restaurants
Amenities: BYOPicnics, river/skyline views, concession stands
Amenities: BYOPicnics, nearby restaurants
Amenities: BYOPicnics, water/skyline views, incorrect depictions of life in 2015
Amenities: Adjacent to the High Line, hanging lanterns, heat lamps, blankets, retractable roof, and restaurant
Amenities: BYOPicnics, free popcorn, dogs
Amenities: Themed cocktails, food service, hair curlers
Amenities: BYOPicnics, nearby restaurants
Amenities: Food vendors and live music
Amenities: BYOPicnics, river/skyline views, Ian Ziering fans
Amenities: Live music, nearby restaurants
Amenities: Adjacent to the High Line, hanging lanterns, heat lamps, blankets, retractable roof, and restaurant
Amenities: BYOPicnics
Amenities: BYOPicnics, nearby restaurants
Amenities: Food vendors and live music
Amenities: BYOPicnics, river/skyline views, concession stands
Amenities: Adjacent to the High Line, hanging lanterns, heat lamps, blankets, retractable roof, and restaurant
Amenities: BYOPicnics, free popcorn, and, uh, dragons
Amenities: BYOPicnics, nearby restaurants
Amenities: Themed cocktails, food service, Manolo Blahniks
Amenities: Food vendors and live music
Amenities: BYOPicnics, river/skyline views, Col. Mustard with the candlestick in the library
Amenities: Adjacent to the High Line, hanging lanterns, heat lamps, blankets, retractable roof, and restaurant
Amenities: Free refreshments, free popcorn, beach/ocean views
Amenities: BYOPicnics, nearby restaurants, summer camp nostalgia
Amenities: BYOPicnics, BBQ pits, food trucks
Amenities: Food vendors and live music
Amenities: BYOPicnics, river/skyline views, ice cubes
Amenities: Adjacent to the High Line, hanging lanterns, heat lamps, blankets, retractable roof, and restaurant
Amenities: BYOPicnics, free popcorn
Amenities: Themed cocktails, food service, mustaches
Amenities: BYOPicnics, nearby restaurants, far too few Truffula Trees
Amenities: Audience chooses the film
Amenities: BYOPicnics, nearby restaurants
Amenities: BYOPicnics, river/skyline views
Amenities: Adjacent to the High Line, hanging lanterns, heat lamps, blankets, retractable roof, and restaurant
Amenities: BYOPicnics, water/skyline views
Amenities: BYOPicnics, free popcorn
Amenities: BYOPicnics, BBQ pits, food trucks
Amenities: BYOPicnics, river/skyline views, stoners
Amenities: Adjacent to the High Line, hanging lanterns, heat lamps, blankets, retractable roof, and restaurant
Amenities: BYOPicnics, Reese's Pieces
Amenities: Themed cocktails, food service
Amenities: BYOPicnics, river/skyline views, yippee-ki-yay motherfuckers
Amenities: Adjacent to the High Line, hanging lanterns, heat lamps, blankets, retractable roof, and restaurant
Amenities: Adjacent to the High Line, hanging lanterns, heat lamps, blankets, retractable roof, and restaurant
Amenities: Adjacent to the High Line, hanging lanterns, heat lamps, blankets, retractable roof, and restaurant
Amenities: Themed cocktails, food service, Baby Ruths (hopefully)
Amenities: Adjacent to the High Line, hanging lanterns, heat lamps, blankets, retractable roof, and restaurant
Amenities: Adjacent to the High Line, hanging lanterns, heat lamps, blankets, retractable roof, and restaurant