<strong>Hamptons |</strong> <a href="http://bit.ly/1NXhxQF" target="_blank">Flickr/Chris Ford</a>
Join the mass tennis fan exodus to Queens the first two weeks in September to watch tennis' biggest stars take the courts.
Get to a beach for the last time for Labor Day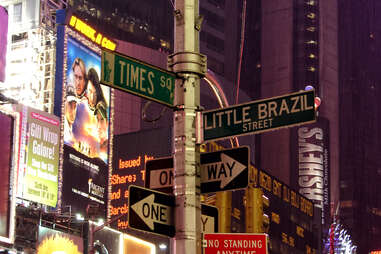 Celebrate all that is Brazil with 25 blocks' worth of nonstop party and Brazilian culture. W 46th St marks the heart of the action, but across Sixth Ave from 42nd St to Central Park, revelers can celebrate Brazilian food, music, people, and parties.
NYC might not be AS known for its Carnival celebrations as a few other, more notable cities, but we still know how to do West Indian Carnival right. Don your feathers and your face paint and head to Crown Heights for steel-pan and calypso bands and lots and lots of pageantry.
Can't afford Broadway tix? Not a problem during NYC Broadway Week, when you can score two-for-one tickets to dozens of Broadway shows. Hurry up, though, 'cause a lot of the super-popular ones are sold out. (Sorry if you wanted to see Fun Home.)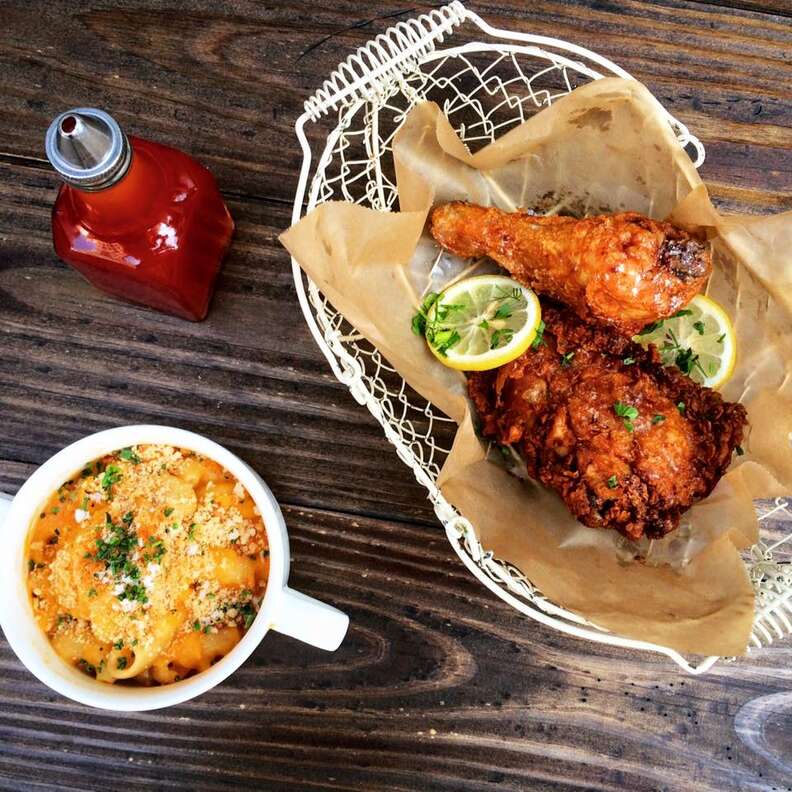 Chefs Carla Hall, Jeff McInnis, and Janine Booth are teaming up to bring a Southern pop-up dinner to Root & Bone restaurant. Four courses (and a cocktail pairing for extra charge) gets you all the Southern favorites like fried chicken, tomato salad with pimento cheese, smoked collards, and corn spoon bread.
It's that magical time of year when all the world's prettiest people descend on NYC making the rest of us humans feel like schlubs in potato sacks. Be sure to catch all the parties, events, and shows during that week. Can't wait!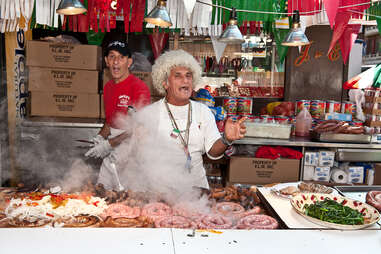 Load up on sausage & peppers, zeppoles, live music, and other different zeppoles at the 89th installment of this Little Italy classic.
Pay homage to the oyster during New York Oyster Week. Not only can you enjoy eating oysters at a slew of participating restaurants, but you can also... enjoy eating oysters at a slew of participating restaurants.
Everyone has a favorite food truck to which they pledge their undying allegiance (love you, King of Falafel & Shawarma!!). Find out what the experts say is the best food truck in all the land at this year's annual Vendy Awards. And yes, the event does involve a cook-off, and yes, you can sample the food.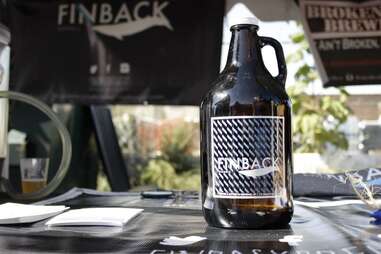 Get to know the small and mid-sized breweries throughout the five boroughs (turns out there are a LOT). A ticket scores you the opportunity to sample a massive selection of beers all around the NYC area.
Drink all the whiskey at this 18th annual whiskey-palooza. More than 350 whiskeys from around the world will be served and sipped at the event.
Get cultured this fall with the latest independent and artsy films. This year's film festival spotlights documentaries, showing 12 selections from the newest nonfiction cinema.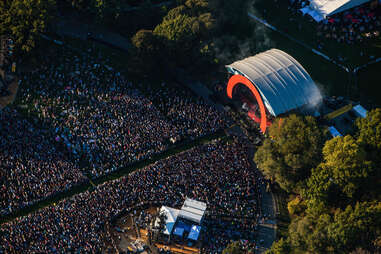 Go to this if you like live music, chocolate, food trucks, and fire breathers. This year's festival brings a full day of performances, chocolate debauchery, and some of the city's spiciest purveyors.
Headliners are coming together to help take action to end extreme poverty by raising funds and awareness. Not to miss this year are Pearl Jam, Beyonce, Ed Sheeran, and Coldplay.
This mega street festival brings together food, art, music, shopping, and more, spanning four neighborhoods from Hicks St to Fourth Ave. This is, without a doubt, the largest street festival in New York City.