For those of us lucky enough to get Monday off, the three-day weekend offers a short reprieve from the Ice Bucket Challenge-like ordeal of plunging back into work after the slow months of the holidays. Whether you use Martin Luther King Jr. Day to rest and reflect on the current state of civil rights in America -- or if you simply use it as a bonus weekend day to go to the laundromat and sleep off a Sunday night hangover -- you can at least celebrate that you're not stuck at the office for three days in a row. 
This weekend, you can dance your way through the Balkans at Park Slope's weird and wonderful Grand Prospect Hall, learn all about the ins and outs of barrel-aged beer, and spend Sunday night at Manhattan's version of an all-night Colombian Carnaval -- we've rounded up everything to eat, drink, do, and see in NYC.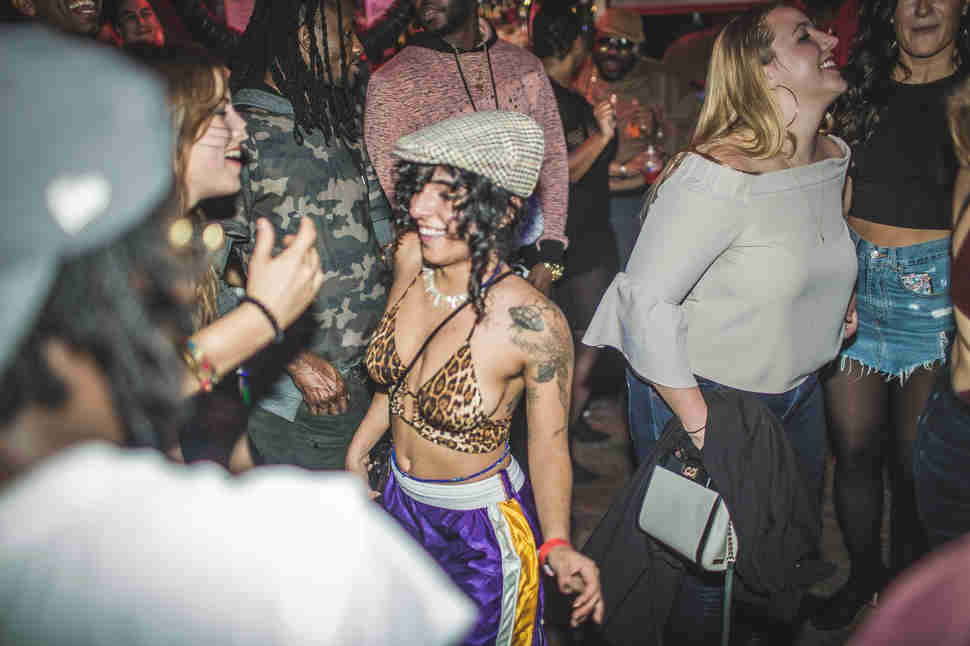 Friday, January 17
Lower East Side
Grab your partner, head to the thrift shop, and come up with your best interpretation of Britney Spears and Justin Timberlake's iconic VMA look. While Justin is having a tough year and Britney is... being Britney, it's a relief to pretend we're back in the 2000s. The Britney vs. Justin dance party at Pianos is sure to bring out the young and the beautiful (even those who were barely out of diapers when "Oops!...I Did It Again" hit the charts), so you better bedazzle that denim. 
Cost: $5; drinks available for purchase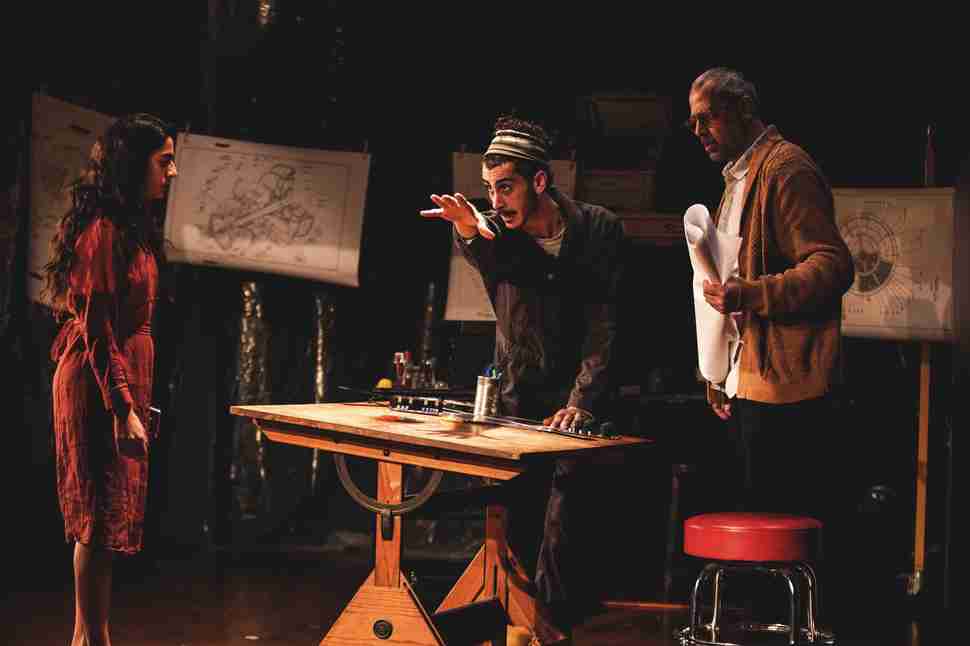 Weekend-long
Noho
The Public Theater's Under the Radar Festival presents cutting-edge contemporary work from artists around the world. This weekend, you can catch Grey Rock, written by Palestinian playwright Amir Nizar Zuabi, a play about a man who builds a rocket to the moon in a shed on the West Bank; a production of Samuel Beckett's Not I that explores neurodiversity; or salt., the show that emerged from two artists boarding a cargo ship to trace the route of the Transatlantic Slave Triangle. 
Cost: Tickets start at $30
Friday, January 17
Flatiron
As the days get colder and the sweaters get bulkier, an endless supply of pasta really has no downside -- and Eataly's Winter Wine and Food Festa is here to make the carbohydrates happen. Featuring a collection of comfort foods and over 20 kinds of wine and cocktails, a ticket lets you walk the space, sampling wintry wonders as you go. Warm up with a few glasses of wine, a bombardino (an Italian eggnog, and all the rage on Italian ski resorts), and pretend that you're on an Alpine vacay instead of at a grocery store. 
Cost: Tickets are $65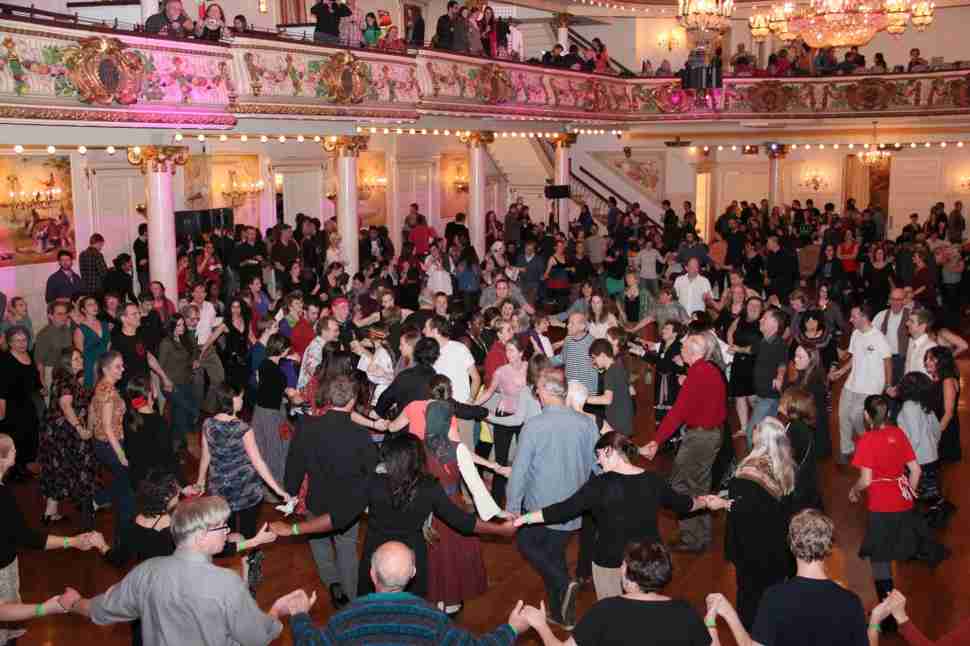 Friday, January 17 - Saturday, January 18
Park Slope
The Zlatne Uste Golden Festival is back at the gilded Grand Prospect Hall where, as we well know, they make your dreams come true. Hosted by the Zlatne Uste Brass Band, over 50 Balkan and Middle Eastern bands take the Grand Prospect Hall's five stages for a weekend of live music and dance. Balkan food and drink, prepared by local vendors and the Golden Festival's volunteers, let you taste the delicious diversity of the region.
Cost: Friday tickets are $35, Saturday tickets are $55; food and drink available for purchase
Saturday, January 18
Pelham Bay
The Bronx's Gun Hill Brewing Company is hosting a Barrel-Aged Beer Festival, where you can taste a range of beers from breweries all over the East Coast. Sip beer aged in rum barrels, sauvignon blanc barrels, and even Kentucky bourbon barrels to discern the flavors and aromas the wood imparts to the beer. This beer-making trend is still pretty new, but it's growing quickly -- and that's good news for barrel owners and beer drinkers who want to get in on the hot new thing. 
Cost: GA tickets are $65; tickets includes souvenir tasting glass, 4-pack of barley wine, and unlimited samples
Saturday, January 18
Nomad
We're almost through with January, and sticking with our resolutions hasn't exactly been a piece of cake. Now's the time for compromise -- with Drunk Yoga, you can exercise while drinking two glasses of wine. Spend the first fifteen minutes of class mingling with your fellow New Year's resolution dropouts, then hit the mat with wine glass in hand. Pre-gaming yoga is strictly forbidden, so if you want to get sloshed, save it for after Savasana. 
Cost: Tickets are $45; price includes class and two glasses of wine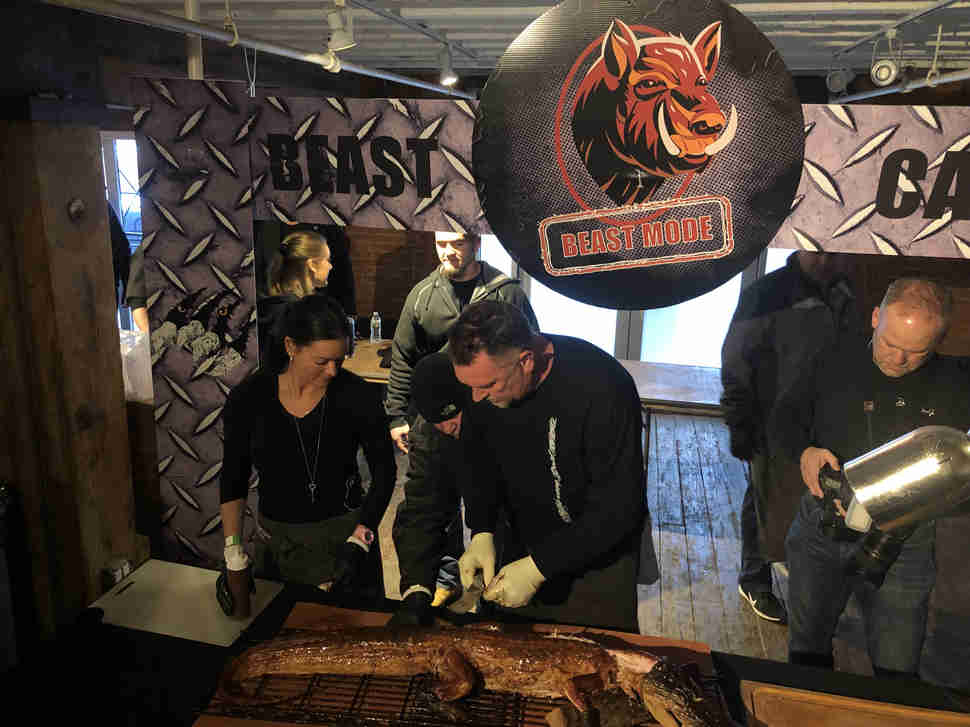 Saturday, January 18
Greenpoint
Life is short...and it'll probably only be a little bit shorter if you spend this Saturday washing barbecue down with bourbon. The Beer, Bourbon, and BBQ Festival sounds like a Guy Fieri fever dream, and so it is -- they're serving up a "Beast Cage" full of exotic meats, a "Shrine of Swine" with whole pigs, and unlimited samplings of beer and bourbon. Bust out your hair bleach, your Hawaiian tee, and your backwards sunglasses, and we'll see you in Brooklyn. 
Cost: GA tickets are $79
Saturday, January 18 - Sunday, January 19
East Village
The Mediterranean Jazz Festival takes you on a musical tour of the region with performers from all over the globe. Multi-instrumentalist Adam Maalouf takes the stage along with the a capella Bulgarian Voices Trio of Vlada Tomova, Valentina Kvasova, and Shelley Thomas; jazz pianist Angelo di Loreto; and Catalan clarinetist and singer Carola Ortiz. Now in its 4th year, the festival continues to give a platform to global artists worth discovering right here in New York City. 
Cost: Tickets start at $20; food and drinks available for purchase
Sunday, January 19
Fort Greene
Relive the horrifying Are You Afraid of the Dark? memories of your Millennial childhood with a night of storytelling around the campfire. Join NYC's Urban Park Rangers in Fort Greene Park as they spin some tales -- and then tell your own. It's a cozy way to spend a dark winter's night, a perfect excuse to get outside after being cooped up all week, and a captive audience on which to practice your slam poetry about your ex-boyfriend.  
Cost: Free
Sunday, January 19
Greenwich Village
Colombia's Barranquilla Carnival is the world's second-largest carnival, after only Rio de Janeiro's. Featuring costumes, music, and dancing in the streets, it's a four-day celebration of life and renewal. New York is having its very own Barranquilla Carnival (on a much smaller scale, of course) on the dance floor of (Le) Poisson Rouge. There'll be dancers in authentic Colombian costumes, live music, and a DJ spinning salsa, reggaeton, and Colombian tropipop. Best of all? It's a three-day weekend, so you can sleep it all off on Monday.  
Cost: Tickets start at $28; drinks available for purchase
Sign up here for our daily NYC email and be the first to get all the food/drink/fun New York has to offer.