Our beloved Barneys is closing; the city's free street parking is on its way out; and Trump, in changing his permanent residence from New York to Florida, made like Joan Didion and said Goodbye to All That. It's like just when you think you've got New York City all figured out, it starts to change.
 
Luckily for us, some things in New York will always stay the same. We'll always have bad dollar pizza and subway delays. We'll always have New Yorkers who talk about how great New York used to be. And — no matter what changes — there will always be a million ways to have fun in the city. This weekend, you can head out on a truffle hunt (sans pig), see the Rockefeller Center Christmas tree arrive in all its glory, or start your art collection at an art fair celebrating independent artists — we've rounded up everything to eat, drink, see, and do in NYC.
Friday, November 8
Financial District
Turns out, you don't need a specially trained pig to head out on a Truffle Hunt in New York City. Eataly's hosting its annual truffle-themed festa with Urbani truffles and over 20 wines designed to pair perfectly with the "black diamond." A ticket gets you unlimited access to the Truffle Hunt for two hours, and that time is best spent drinking Italian wine, eating truffle-laced dishes, and not asking when they're going to bring out the pigs.  
Cost: $75
Friday, November 8
Park Slope
Join the Brooklyn Public Library at its Fall Benefit and celebrate local authors with drinks, dancing, and the Brooklyn Public Library Literary Prize. The nominated books are chosen and awarded by the BPL's librarians for "exemplify[ing] the Library's mission." It's always fun to pretend like you're in Gossip Girl and attend a fancy gala -- plus, you get bonus points for doing something good for the young readers in your community. 
Cost: Tickets start at $150
Friday, November 8
Flatbush
Have you had "Baby Shark" stuck in your head for approximately two years? (Doo Doo Doo Doo Doo Doo!) The stage show "Baby Shark Live!" is headed to Brooklyn's Kings Theatre to swim its way into your ear for good. (Doo Doo Doo Doo Doo Doo!) Bring whatever kid you know, or microdose and come with your friends. (Doo Doo Doo Doo Doo Doo!) Maybe, if you fully immerse yourself, you'll finally rid yourself of the song for good. (Doo Doo Doo Doo Doo Doo!) 
Cost: Tickets start at $39.50
More: The Best Live Music Venues in NYC For Every Type of Show
Weekend-long
Greenpoint
The biannual "The Other Art Fair" brings over 130 independent artists together to showcase their work in Brooklyn. Art prices start as low as $150, so you can start building your art collection (in this economy?!) or simply see what's new in the New York art world. Since it's an art thing, there's sure to be a scene -- in this case, it's a full bar, DJ sets, live art activations, and conversations with emerging artists.
Cost: Tickets start at $15
More: The Coolest New Exhibits to Check Out in NYC Before They Disappear
Saturday, November 9
Sunset Park
Does this chilly weather make you want to wrap your shoulders in a sweater and wrap your hands around a big glass of red wine? Head to the autumn edition of "Brooklyn Crush," a wine and artisanal food event that turns the expanse of Industry City into a wine-drinker's paradise. Sip cocktails and samples from a curated wine list, nibble on seasonal hors-d'oeuvres, and see if you get tipsy enough to text your actual crush.
Cost: General admission is $55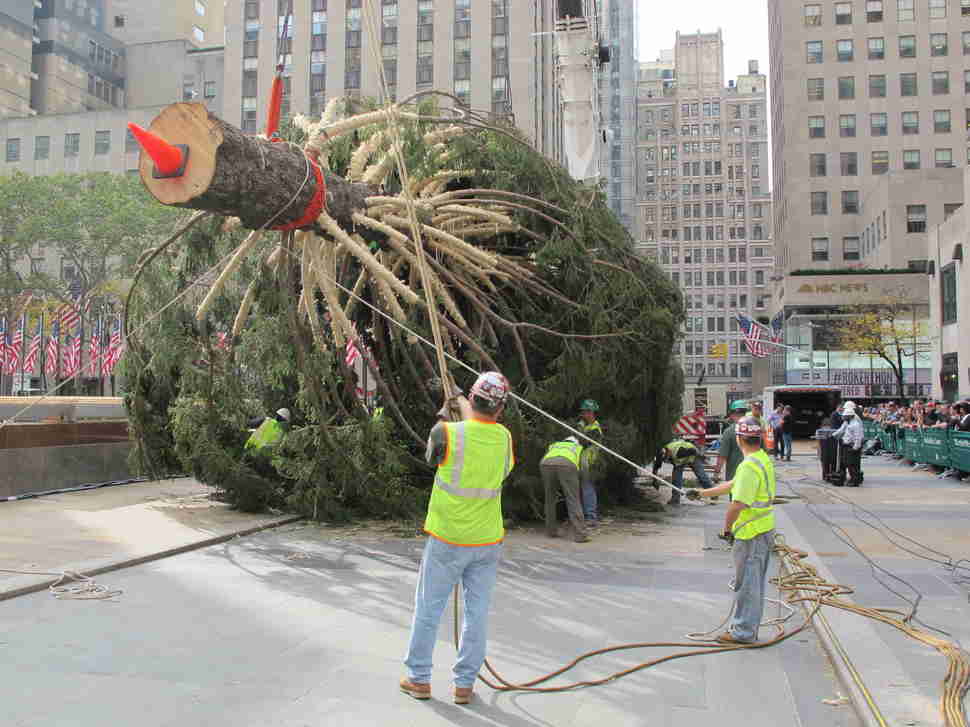 Saturday, November 9
Rockefeller Center
The Rockefeller Center Christmas Tree lighting gets all the attention, but the arrival of the tree is just as fun. This lesser-known event gathers a significantly smaller crowd to watch the giant Norway Spruce get craned in for the season. The ceremony starts around 8am, so get there early (and bring a coffee!) for the very best view of the famous tree. You can come back in December for the lighting and the live performances, but the tree raising has a holiday magic all its own. 
Cost: Free
Saturday, November 9
Crown Heights
Every second Saturday, the low-key Brooklyn dance spot Friends and Lovers hosts "No Chill," a party that plays bass music from all over the world. Headed by the Get Summered DJ Collective, it's a bass-pounding party that always gets wild. If you're looking for chill vibes and a place to catch up with your friends, keep looking -- this party has "no chill," indeed. The dancing starts at 10pm and goes all night long. 
Cost: $5 to enter; drinks available for purchase
Saturday, November 9 - Sunday, November 10
Chelsea
The Renegade Craft Fair sells cute, kooky, and one-of-a-kind goods all over the country -- and this weekend, it's coming back to New York. Over 230 local makers and designers will gather at the Metropolitan Pavilion, ready to help you cross off your holiday shopping list. They'll be joined by Instagram-ready art installations, arts-and-crafts workshops, live DJ sets, and seasonal cocktails. They've got to do something to pull you away from the fearsome grip of Amazon Prime!
Cost: Free to enter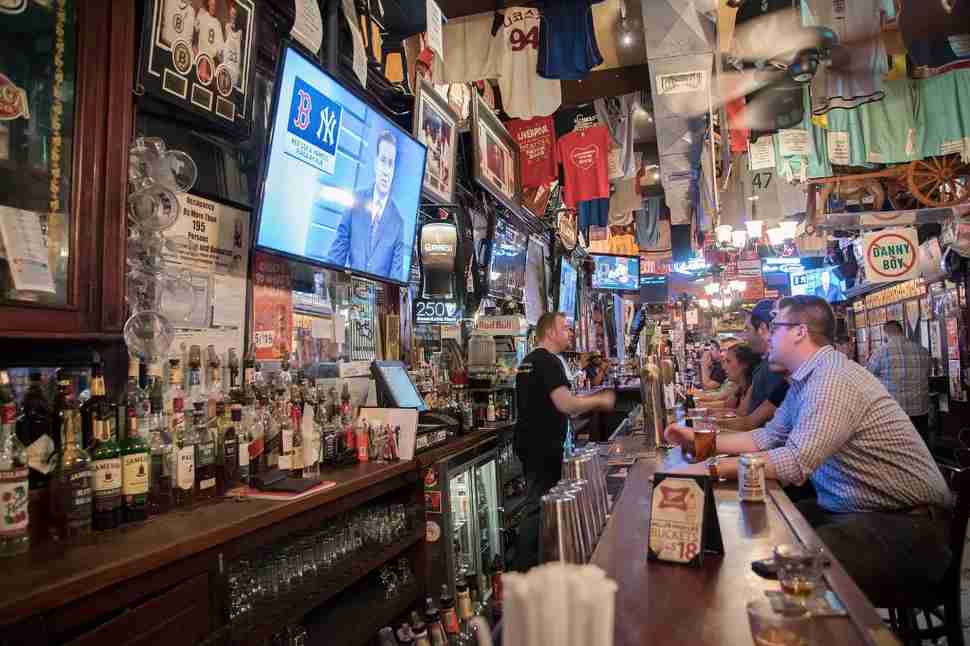 Sunday, November 10
Citywide
This Sunday, the New York Jets are facing off against the New York Giants at MetLife Stadium. But you don't need to go to East Rutherford, New Jersey to catch all the action -- head to your local sports bar, where Jets and Giants fans will be crowding around the big screens. Slam a few pints of beer, pick your team (at random, if you wish), and scream at the TV. No matter what happens, New York is going to win! 
Cost: Drink specials vary by bar
Sign up here for our daily NYC email and be the first to get all the food/drink/fun New York has to offer.