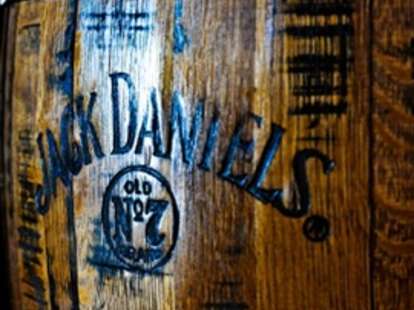 Sometimes the best finds are made in the most unexpected places, like when a talent scout found Winona Ryder in Petaluma, or when Sak's security found $5,500 worth of clothes in Winona Ryder's bag, with zero receipts! Unexpectedly enticing you to go to Fisherman's Wharf, The Parlor.
That's right: there are now two reasons to visit the Wharf: In-N-Out and The Parlor -- a big, throwback watering hole in The Cannery that's evocative of early 1900s SF, brought to you by the dudes behind Circa and the Cosmopolitan, but not the dudes behind Beauty Bar, because then it'd be Beauty Parlor, and your nails are already did! The generous space is adorned with dark walnut bar-tops, plush leather banquettes, exposed steel beams, Edison pendant lamps, etc, and is separated into several distinct zones, including the antique chandelier-lit main floor, the semi-private (rentable) "Library and Whiskey Room", and the upstairs "Club Floor" with vaulted ceilings, booths/bottle service, and room for 350 of your closest friends, or Pablo Sandoval, and some waiters. The swill's still being finalized, but expect 12 specialty cocktails that rock house-infused spirits and fresh fruit juices, 22 worldly bottled n' on-tap beers (8 from Belgium), and, most importantly, hand-picked by the head barman for its uniquely awesome taste, one fat barrel of 10yr-aged bourbon from KY's Buffalo Trace, which is a considerable step up from your hand outline turkey.
The kitchen's also churning out bar bites that range from skewered meatballs, to beef bratwurst, to oysters on Wednesdays and Fridays, where they can then be found in the most expected of places -- your pudgy gut.