'Twas the weekend before Thanksgiving and all throughout town, holiday parties were starting to abound. It's true. If you're looking for a bit of seasonal cheer, plenty of local Christmas bazaars and exhibits kick off this weekend. Other non-festive happenings are scheduled, too -- like an early aughts dance party and marathon weekend festivities. Before you strap into your eating pants, check out everything that's going down in Philly this weekend.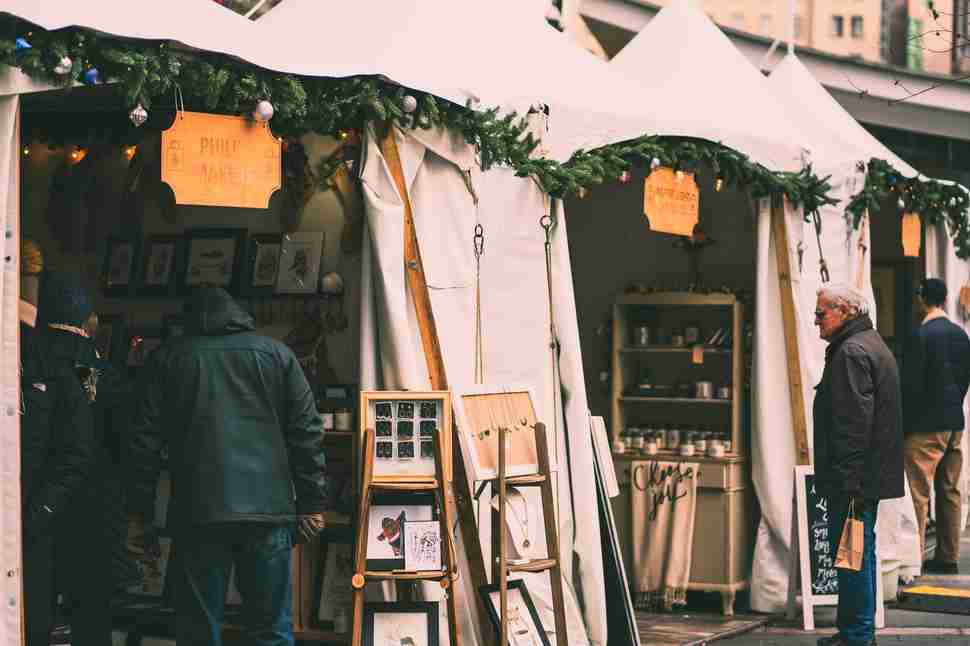 Kick off the holiday season
Friday, November 22 - Sunday, November 24
Various locations
The season for string lights and shopping and being very cold begins this weekend with the opening of a number of festive extravaganzas. Longwood Gardens' epic holiday display opens on Friday, where both the outside gardens and indoor conservatory are decked out in lights, ribbons, and illuminated orbs. Get some early Christmas/Hanukkah shopping done when the German-inspired open air Christmas Village market opens for a preview weekend in LOVE Park on Saturday and Sunday. Bonus points if you hit the Made In Philadelphia Holiday Market just a stone's throw away at City Hall, also opening this weekend. 
Cost: Longwood Gardens admission $16-30; markets are pay-as-you-go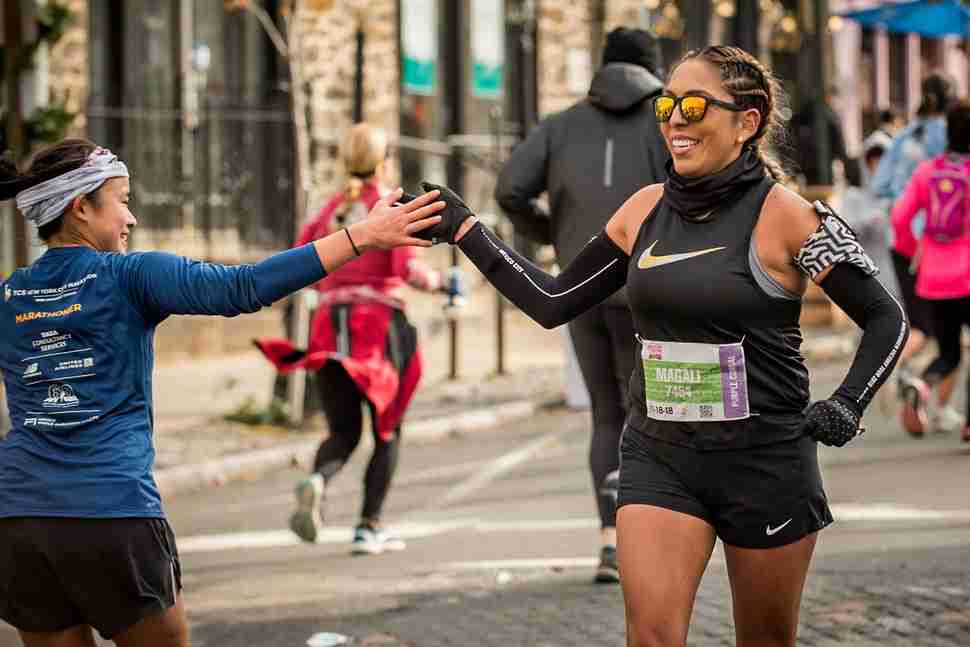 Friday, November 22 - Sunday, November 24
Philadelphia Museum of Art, Pennsylvania Convention Center
It's marathon weekend in Philly! Whether you've been training for months to tackle the full marathon, half, or 8K -- or if you're just a member of the cheering squad -- now is the time to show off all your hard work. The weekend kicks off with the race expo at the Convention Center on Friday and Saturday, complete with plenty of gear and vendors. The races are set for Saturday (half marathon and 8K) and Sunday (marathon). Friends of runners, you better have made your quippy sign by now.
Cost: Expo is pay-as-you-go; free to spectate
Friday, November 22
The Galleries At Moore
Trends may come and go, but black will always be the new black. A new exhibit at Moore, which opens tonight, explores the ubiquity of the color in fashion -- as a mark of sophistication, mourning, and mystique. Check out garments and accessories like a Quaker mourning dress and Jackie Kennedy-inspired pieces from Moore's Historic Costume Collection, dating from the 1840s to the 1990s, that exemplify all the reasons and occasions women wore black throughout the decades.
Cost: Free
Friday, November 22
Ritz at The Bourse
Everyone's favorite film about a murderous Wall Streeter gets the Midnight Movie treatment at the Ritz this weekend. Grab a late dinner, a cocktail, and maybe some coffee at the Bourse's excellent food hall before heading into the theater to watch Christian Bale do some things to Jared Leto with an axe.
Cost: $10.25
Saturday, November 23 - Sunday, November 24
Rivers Casino 
You didn't think we were done talking about holiday markets yet, did you? NoLibs shop Art Star throws its annual Holiday Craft Bazaar. It runs for this weekend only at Rivers Casino (FKA SugarHouse) and features 80 vendors selling handmade jewelry, kids' toys, ceramics, soaps, and more so you have no excuse not to find the perfect quirky gift for your faves. Fill up on donuts, empanadas, or grab a drink at the cash bar. 
Cost: $2-$3 entry
Saturday, November 23
Kung Fu Necktie
The song that defined 2003, and probably an entire generation, gets a party named after it in Fishtown. Other than The Killers, DJ Grotzy Versace will play other early 2000s indie stars like The Strokes, Arcade Fire, Yeah Yeah Yeahs, Shiny Toy Guns, and more. Grab your crew and sing "Mr. Brightside" at the top of your lungs.
Cost: $5
Sunday, November 24
Laurel Hill Cemetery
Always one to organize an exceptional grounds' tour, Laurel Hill takes visitors on a jaunt around the burial ground to learn about the life and fortunes of some of its most famous residents like an industrialist who went bankrupt trying to buy votes and a con artist who took extraordinary measures to get rich. It all sounds very familiar, doesn't it?
Cost: $7.50-$15
Sunday, November 24
The Fillmore
Killer queens from RuPaul's Drag Race -- like c, Thorgy Thor, Lady Bunny, Manila Luzon, Shuga Cain, Roxxxy Andrews, and host Nina West -- have leveled up from wanting to impress Ru to being Santa's little helpers. For this show, they'll put on their naughtiest performances in the name of the most wonderful time of the year. 
Cost: $39.25-$55
Sign up here for our daily Philly email and be the first to get all the food/drink/fun in town.