The bad news: We still have 50+ days until Spring arrives in Philly. The good news: The sun sets after 5pm now! While we're looking on the bright side, we've collectively made it through another week and that's reason enough to celebrate. Up for a little road trip? Trek out to Chadds Ford or New Hope. Feel like staying local? Hang around for a comedy show or a dance party. Everyone's bound to have a good time.
Recommended Video
Fireball Whiskey Apple Pies: A Dessert Fit for a Frat Party
Friday, January 25 - Sunday, January 27
Various locations
Neighboring towns Lambertville and New Hope are heading into the final stretch of their weeklong winter festival, a cutesy community-oriented series of events. This weekend holds an old-school-meets-new-school beef and beer with hot roast beef sandwiches and craft beer at Triumph Brewing Company on Saturday, a chili cook-off on Sunday, and more.
Price: Varies per event
Friday, January 25
Philadelphia Museum of Art
As a part of the Philadelphia Museum of Art's Final Friday series, the museum hosts a night of history around LGBTQ ball culture and puts on a ballroom exhibition of its own. Learn about Philadelphia's Ballroom history, tour the "Fabulous Fashion" exhibit, learn the basics of vogue, and then top it all off by watching the experts strut on the runway.
Price: $14-18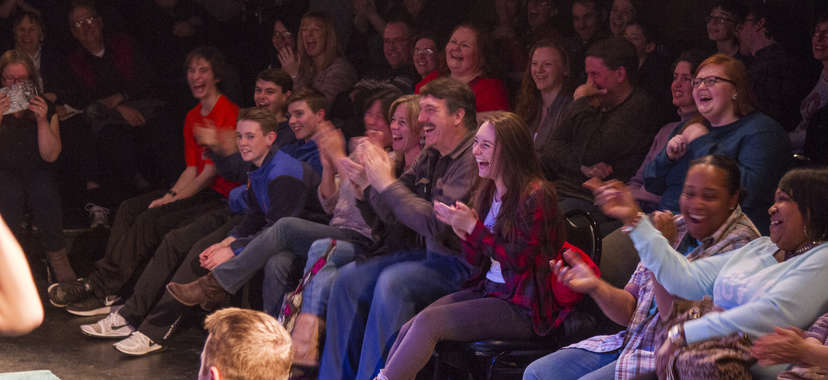 Friday, January 25
CSz Philadelphia
Let's face it: No one's week is ever perfect. There are just some things that bug you. This comedy show is your chance to air your grievances and watch improv comics from ComedySportz Philadelphia create bits on-the-spot inspired by your crappy week. Even better, it's BYOB.
Price: $10
Friday, January 25
Ritz at the Bourse
Before Brokeback Mountain and Nightcrawler, Jake Gyllenhaal starred in a dark, '80s-tinged cult flick Donnie Darko. It's screening at midnight with a new digitally restored cut, so you can see that creepy bunny in extra high definition.
Price: $10.25
Saturday, January 26 - Sunday, January 27
Art Star
Throughout the year, NoLibs handmade goods shop Art Star holds blowout craft bazaars with tons of vendors -- this is not one of those events. Instead, 20 local artists will sell samples, one-offs, items that are slightly "off," and stuff they want to get rid of at the Art Star Crap Bazaar. Rummage through bins and find your next favorite tote bag, jewelry, wood home good, or piece of art.
Price: Pay-as-you-go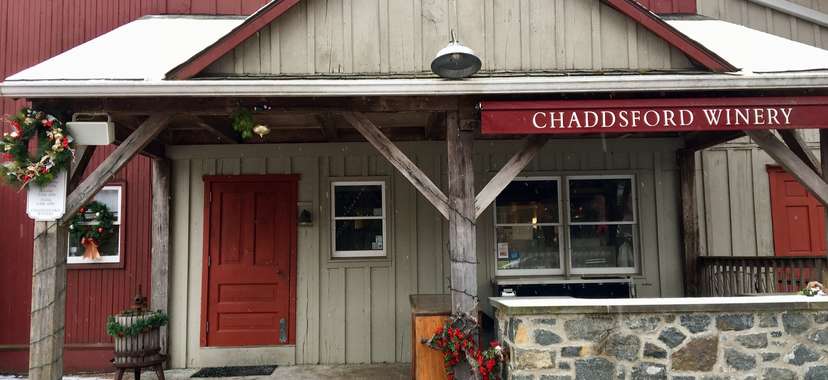 Saturday, January 26 - Sunday, January 27
Chaddsford Winery
For more chowder (and some chili), head to Chaddsford Winery during their Chili and Chowder Festival. You'll be treated to free chili and chowder samples -- like white chicken chili and spicy corn chowder -- from seven vendors, in addition to wine pairings with your soupy substances. The weekend also includes wine tastings, warm mulled wine, and toasty fire pits.
Price: Pay-as-you-go
Saturday, January 26
Main Street Manayunk
It may be cold outside, but all throughout Manayunk various activities and demonstrations will have you thinking "winter wonderland" instead of "winter doldrums." As a part of the Founders Philly Freeze-Out, there will be an outdoor beer garden at Canal View Park with ice sculptures and Founders beer, a multi-restaurant chowder crawl, a build-your-own hot cocoa bar at Canteen Works Cafe, fire pits, and other wintery goodness.
Price: Pay-as-you-go
Saturday, January 26
The Barbary
Pop and R&B throwback night Space Jams returns for their first 2019 party with plenty of basketball hoops, bananas, and a soundtrack full of Ja Rule, Missy Elliot, and Chumbawamba. Ride that nostalgia wave all night.
Price: $5
Sunday, January 27
Kennett High School
Kennett Square may be the world's mushroom capital, but it knows how to have a chocolaty good time. Sample everything from cakes and brownies to cookies and cupcakes (there will even be to-go boxes) at the Kennett Chocolate Lovers Festival, benefiting United Way of Southern Chester County. Vote for your favorite delicacy and give local bakers bragging rights.
Price: $13-50
Sign up here for our daily Philly email and be the first to get all the food/drink/fun in town.