The days of sending, replying, and ignoring emails are done (well, at least until Monday). It's time to metaphorically throw your phone off a cliff and see what's happening in the real world. After a brief brush with springtime temps a few weeks ago, our feet are firmly planted back in winter mode -- but that doesn't mean we can't attend a parade, a chowder crawl, or a bingo night. Grab your scarves and get ready for what Philly has in store this weekend.
Friday, January 24 - Sunday, January 26
Fashion District
While the newly minted mall is still home to Candytopia, a candy-themed immersive art exhibit, which was the first Insta-friendly attraction to dazzle audiences at the Fashion District, another experiential installation opens this weekend. Enter Wonderscapes, a collection of 14 interactive artworks ranging from a virtual reality short film to a room where visitors can digitally paint the walls just by moving their bodies. Wonderscapes opens this weekend and runs through Valentine's Day.
Cost: $15-24
Friday, January 24
Thunderbird Salvage
If bingo makes you think of old people or elementary school, eliminate those images from your mind. Fishtown secondhand store Thunderbird Salvage hosts a night of classic bingo where the purchase of a card gets you free drinks (or you can BYO). Prizes include gift cards, sponsored swag, and other goodies. Or if you don't feel like playing, feel free to shop around and peruse the furniture, clothing, records, kitchenware, and more.
Cost: $10 per bingo card
Friday, January 24
The Barbary
Finally, a party where you don't have to choose between Billie Eilish or Britney Spears. At the Barbary, two eras of contemporary pop will be honored: Downstairs, you'll hear Top 40 from today with DJ Christian Lucas (for the Lizzo, Halsey, and Post Malone fans) while upstairs is devoted to pop from the 2000s with Ian St. Laurent (think early Beyonce, Avril Lavigne, and 50 Cent). Two parties for the price of one.
Cost: $5
Saturday, January 25
Main Street, Manayunk
It may be cold outside, but Founders Brewing believes you can overcome the temps and still drink al fresco. The brewery will transform Manayunk into a winter wonderland with an ice beer garden at Canal View Park, a winter market at 7 Lock Street, and plenty of ice sculptures for the Founders Philly Freeze Out. While you're out and about, hop in the Manayunk Chowder Crawl and sample chowder from restaurants like Bourbon Blue and Lucky's Last Chance.
Cost: Pay-as-you-go
Saturday, January 25
Dilworth Park
Among the city's Chinese New Year celebrations is the evening display of dance, light, and sound at City Hall. Local nonprofit The Philadelphia Suns will perform a traditional lion dance (a celebration where performers don ornate lion costumes), the The Rothman Orthopaedic Institute Ice Rink will be decorated with red lanterns, and guests can enjoy Asian-inspired food and drink. 
Cost: Pay-as-you-go
Saturday, January 25
Underground Arts
The best part about breakfast food is eating it at night -- and with a boozy bev. Feed your wildest desires at the Pancakes and Booze Art Show where dozens of local artists will be showing work in painting, photography, and more, and you'll be feasting on all-you-can-eat pancakes. Plus, live body painting, DJs, and drinks.
Cost: $10-15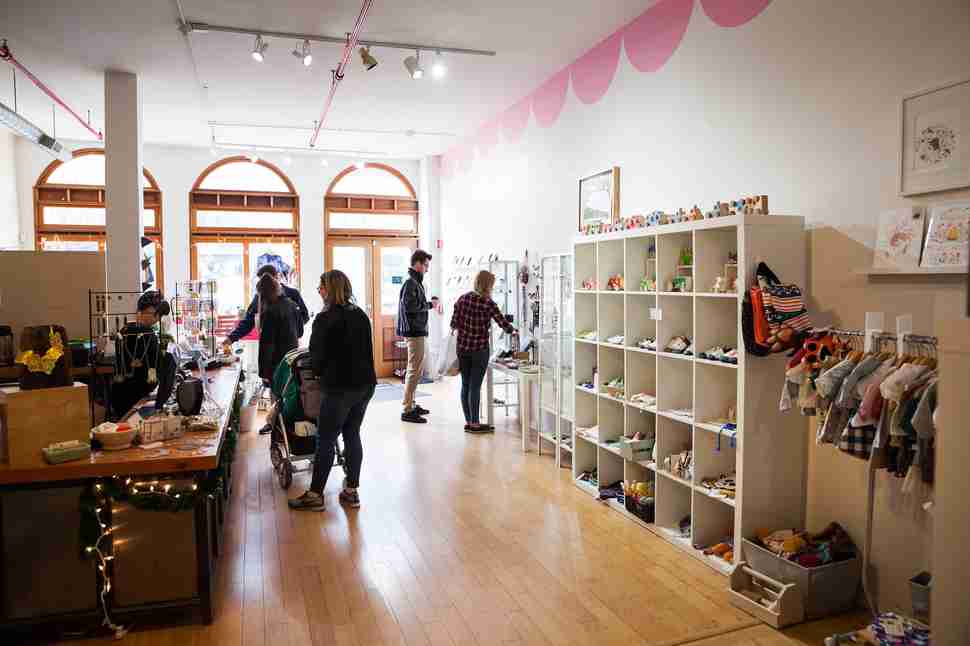 Saturday, January 25 - Sunday, January 26
Art Star
Your eyes do not deceive you. NoLibs shop Art Star is hosting a Crap Bazaar. For the fourth year running, more than 20 of the boutique's top vendors will sell their heavily discounted samples or slightly damaged handmade goods like candles, ceramics, jewelry, and home goods. A portion of the profits will be donated to the ACLU of Pennsylvania and Portside Arts Center.
Cost: Pay-as-you-go
Sunday, January 26
Chinatown
The pinnacle of Lunar New Year celebrations in Philadelphia, the Lion Dance Parade through Chinatown hits the streets starting at 11am at 10th and Race Streets. Watch The Philadelphia Suns put on a fantastic performance of dance and theatrics, complete with lion and dragon costumes. Then, stop into any one of the neighborhood's fantastic eateries and fill up on dim sum.
Cost: Free
Sunday, January 25
Brü Craft & Wurst
Fans of sour beers, don't miss Brü's annual Sour Bowl where all 32 draft lines will be flowing with funky beers like Cantillon Gueuze, Russian River Supplication, The Referend Le Mur, Troegs Dear Peter, Burley Oak Double Blackberry JREAM, Almanac Peach Pamplemousse Hopcake, and many more. Go bold with a full-sized pour or build your own flight and taste around.
Cost: Pay-as-you-go
Sign up here for our daily Philly email and be the first to get all the food/drink/fun in town.