Winter is undeniably the best time of the year in Phoenix -- temperatures are finally dipping under 100, the cacti are glowing with holiday lights, and cheer is in the air. Nearly every major outdoor event will be taking advantage of the cooler temperatures and good spirits, so get outside and enjoy it while you can. Don't worry, if the indoors are your thing year round, we've still got you covered.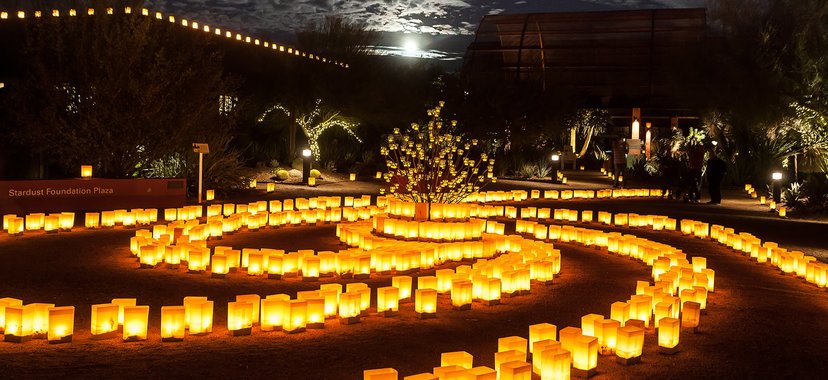 Wednesday - Sunday
Nov 23-Jan 8
Zoolights, one of Arizona's most iconic holiday celebrations, is celebrating 25 years of magic. We're not sure what it is about walking around the zoo after dark to look at illuminated animal figures (instead of actual animals), but it always gets us in the holiday spirit.
Friday - Saturday
Nov 25-Dec 31
Las Noches de Las Luminarias has become one of Arizona's most loved holiday traditions. Stroll through the desert garden with a cup of hot cider and take in the beauty of 8,000 luminarias, all of which are hand lit. There's also plenty of holiday lights and live entertainment, such as flamenco guitar and dance, native flute and mariachi.
Thursday - Sunday
Dec 1-Jan 15
It might seem like it would be hard to get in the holiday spirit when you're in the middle of the desert, but fortunately Schnepf Farms has some festive solutions. Throughout the season, the farm will have an ice skating rink for pond hockey and skating, bonfires with marshmallows, hayrides, and musical holiday train rides. If that's not enough festivities, there will also be a snow and sled day on Dec. 10 and breakfast with Santa on Dec. 17.
The Tempe Festival of the Arts is celebrating its 48th annual Fall Festival with its largest block party event yet. Look forward to art by over 400 artists from across the country as well as several other attractions like a Kids Block, a chalk mural contest, as well as live entertainment. While you're there, check out all the local shops and restaurants on the renowned Mill Avenue.
Friday - Saturday
Dec 30-31
Arizona's two-day New Year's Eve music festival, Decadence, is returning to Rawhide this year, with an even more impressive lineup of electronic music acts including deadmau5, The Chainsmokers, Marshmello, and Zedd. This in an 18+ show, just so you know!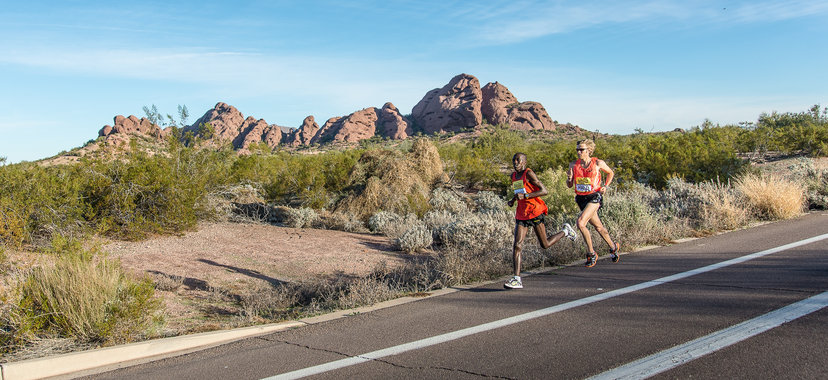 Saturday - Saturday
Jan 7-Mar 18
Enjoy the talents of local artists at the bi-monthly MACFes celebration, which offers a consistent, easy, and affordable way for the many talented creators in the area to showcase and sell their work. View and purchase some art, then enjoy food from local restaurants alongside great live music.
Saturday - Sunday
Jan 14-22
Barrett Jackson is the Super Bowl of car auctions, especially in Scottsdale. Even if you're not actually in the market for a luxury car (most of us aren't), it's worth the trip just to be part of excitement of it all. Or to see some of the world's most coveted vehicles and how much they sell for.
Saturday - Sunday
Jan 14-15
Start off the new year racing toward your fitness goals with the now legendary PF Chang's Rock 'N' Roll Marathon. The 20th annual marathon series now offers a race for everyone regardless of age or physical ability. There's a full and half marathon, 10K, 5K, and even a kids course. The race begins in downtown Tempe, heads through South Scottsdale and ends in Tempe Beach Park.
Advertisement
Try Hornitos® Black Barrel® Tequila
No matter what you do this winter, shake up your cold-weather cocktail game with this premium aged Añejo that's been further matured in deep charred oak barrels for four months to get a rich smoky flavor, and another two months in specially toasted barrels that add more depth and distinct complexity.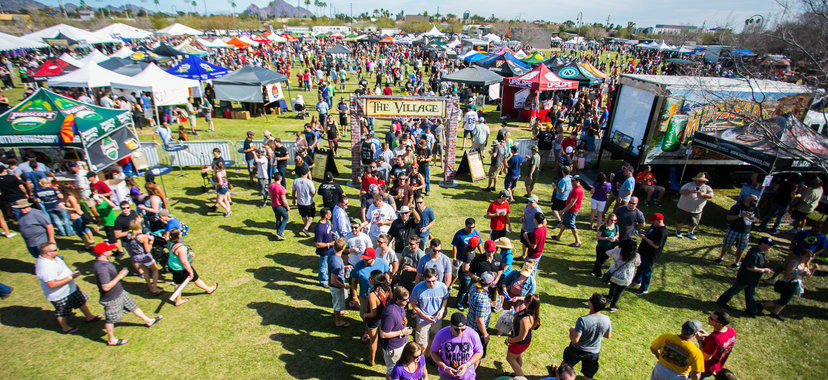 We know golf isn't for everyone, but you're not going to be disappointed by the "greatest show on grass." At the Waste Management Open, you're encouraged to be as wild as you want -- so grab a drink and should out words of encouragement to your favorite golfer. Don't forget about the Birds Nest concert series, which kicks into gear as soon as the golf is over. Last year's performances included Dierks Bentley, Rascal Flatts, Tiesto and Robin Thicke.
Saturday - Sunday
Feb 11-12
Food trucks have become one of Arizonans' favorite dining options, so a full day dedicated to their greatness is a can't-miss event. Each of the trucks offers full meals and samples for maximum tasting, and there are enough options to keep even the pickiest eaters happy. There will also be live music, cooking demonstrations and even eating contests.
Steele Indian School Park
The Arizona Strong Beer Festival offers over 400 different beers on tap, from a variety of breweries including some local favorites like Four Peaks, San Tan Brewery, The Phoenix Ale Brewery and Mother Bunch. Your entry into the festival includes one beer and tickets to sample plenty more.
Saturday - Sunday
Feb 11-Apr 2
Go Back In Time At The Arizona Renaissance Festival
Go Back In Time At The Arizona Renaissance Festival
Enter a 16th Century European village market celebrating the arrival of the King to their shire at this annual Ren Fair. At the festival, attendees can enjoy all kinds of medieval entertainment, from a jousting performance to comedy shows or a birds of prey show. There's also plenty of great food, including legendary turkey legs, and medieval shopping.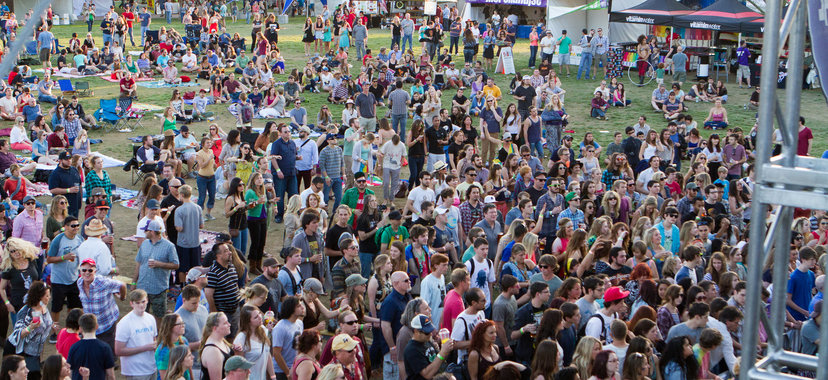 This non-profit annual music festival that not only puts on one of the Valley's most incredible music experiences, but that has also donated over a million dollars to local family-based charities like Phoenix Children's Hospital Foundation and UMOM New Day Center. Now in its 12th iteration, this years' lineup features superstar talent The Shins, Grouplove, Chromeo, Flume, and more.
Sign up here for our daily Phoenix email and be the first to get all the food/drink/fun in town.