It's officially monsoon season here in Arizona, but the weather reports show no signs of rain in the weeks ahead. So, if you're like us, you're looking for a few ways to beat the unforgiving summertime heat. We've got you covered like SPF 50. Catch a ball game at Chase Field  -- they've got the air conditioning cranking this time of year. Jump into the pool after a sunset workout at Andaz Resort & Bungalows. Or hit up the indoor farmers' market at Hotel Valley Ho. Suds & Slides is back and those giant inflatable water slides are calling your name. Here are the coolest things to do in Phoenix this weekend.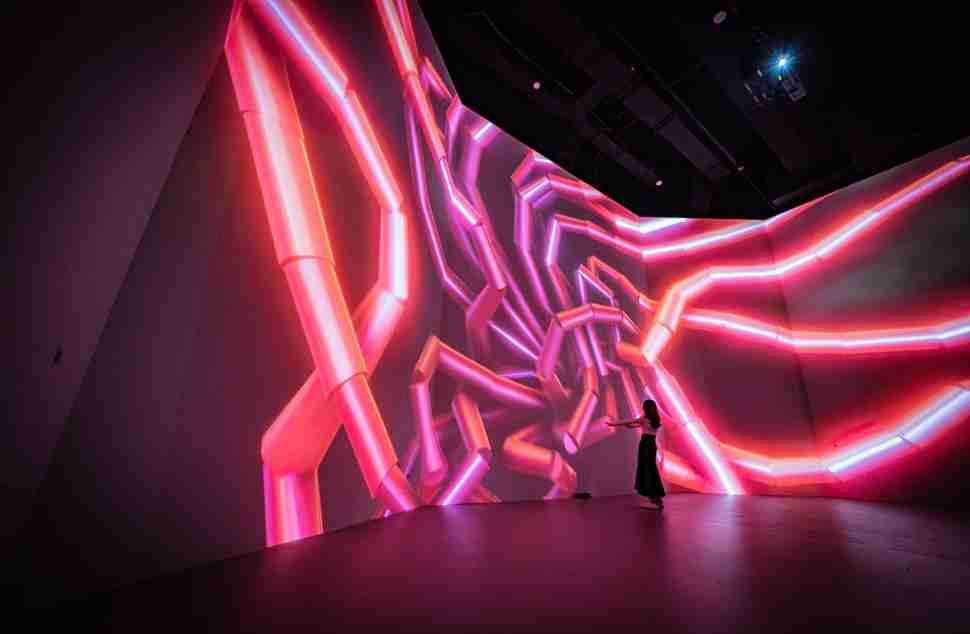 Friday, June 21
Scottsdale
It's high time for summer solstice. Celebrate the longest day of the year at the Scottsdale Museum of Contemporary Art where you can watch the sun go down from Knight Rise Skyspace -- one of only 14 Skyspaces open in the country. Knight Rise Skyspace was created by the internationally acclaimed artist James Turell (yes, the same James Turrell who received a $10 million donation from Kanye to put towards Roden Crater in Northern Arizona). Refreshments are included in the admission price.
Cost: $10.
Friday, June 21
Scottsdale
Andaz Scottsdale Resort & Bungalows and Vikara Events are teaming up for a series of sunset workout classes ranging from cycling to circuit training. Admission includes the class, admission  into the post-workout pool party, access to a cold plunge, discounts on drinks, and an entry to win a one-night stay at the resort. Each event kicks off around 6:45pm and wraps at 9:30pm.
Cost: $20.
Friday, June 21 - Sunday, June 23
Downtown Phoenix
Chase Field is its own summer paradise. After all, the ballpark is outfitted with a pool suite located in right center field. And how many parks can list air-conditioning as one of its amenities? Cheer for the D-backs three times this weekend as they take the field against the San Francisco Giants. On Sunday, the ballpark is hosting yogis of all skill levels can take part in a class right on the grass.
Cost: Ticket prices vary.
Friday, June 21 - Sunday, June 23
Downtown Phoenix
More than 120,000 glowing spheres make up The Pit, the sixth room in a semi-new art exhibit called LAVATORY. Journey underground and experience a "mega drop" where thousands of these spheres will fall from the ceiling and meet the floor. You can also take in the Black and White rooms, respectively, the Mona Lisa Gallery, Infinity Room, and more.
Cost: $25 - $40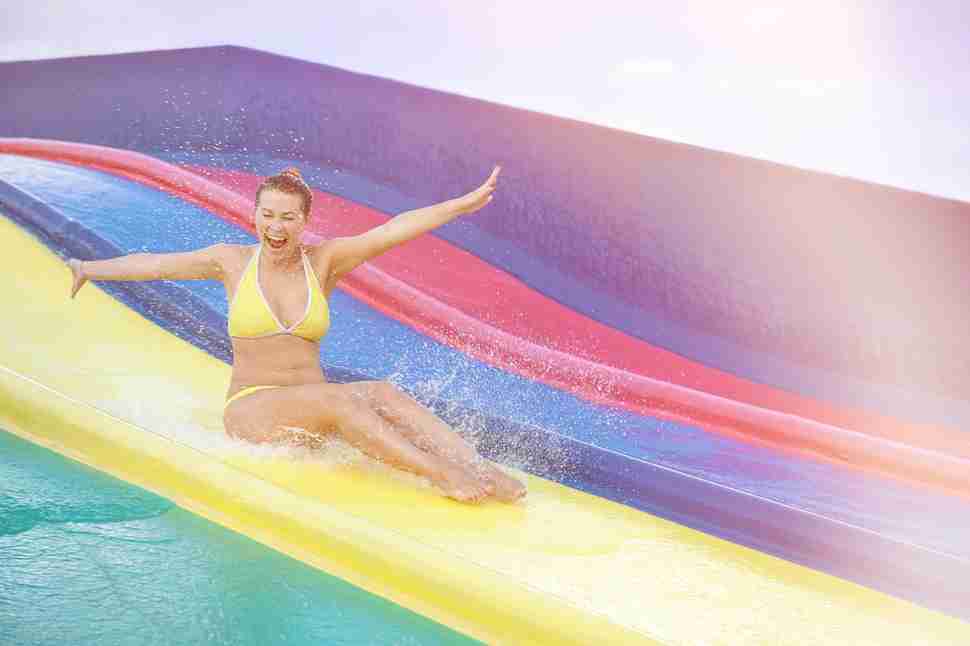 Saturday, June 22
Mesa
Roll call! It's time to go back to summer camp. At Suds & Slides, you can relive your summer camp days with activities like three-legged races, giant foosball, and a life-size Hungry, Hungry Hippos game. So go ahead, crack open a cold one and go hit that inflatable water slide.  
Cost: $15 online, $20 at the gate.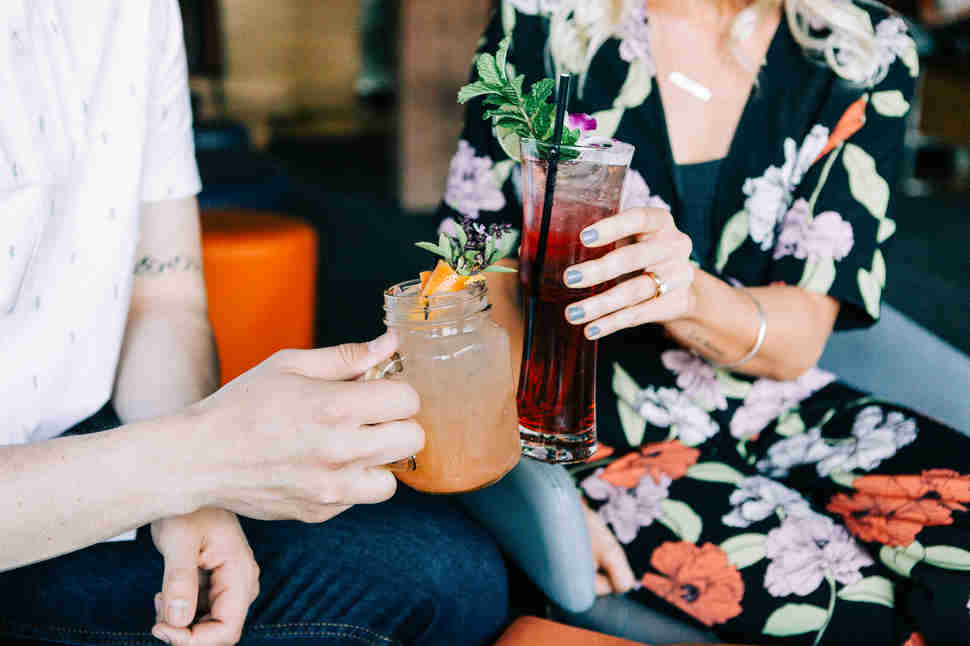 Saturday, June 22
Scottsdale
Thankfully, Scottsdale's Hotel Valley Ho is bringing its farmers' market indoors this summer. Each themed market event will host special guest chefs and this weekend Samantha Sanz of Talavera and Rene Andrade will bring the heat for the South of the Border-themed market. Guests can shop a selection of fresh produce and visitors will have the chance to taste bites prepared by Chef Ryan LaCasce. Space is limited, and you can RSVP here.
Cost: Free.
Friday, June 21 - Saturday, June 22
Scottsdale
Strong competitors will go fist-to-fist to earn the title of Arizona's best arm wrestler this weekend as part of the Arizona Arm Wrestling Championships this Friday and Saturday. And Travis Bagent, the man who holds the title of greatest arm wrestler in the world, will be there to meet and greet his fans. Peep the full schedule here.  
Cost: Ticket prices vary.
Saturday, June 22
Queen Creek
Celebrate the arrival of sweet corn season with the folks from Queen Creek Olive Mill. There will be no shortage of grilled, non-GMO sweet corn from local farms, including classic, chile-lime, and Italian street corn varieties. Plus, a regular dinner menu will be offered inside of the eatery. It's all happening at The Pit from 5 to 9pm.  
Cost: Free admission, food and beverages available for purchase.
Sunday, June 23
Scottsdale
Jeroen Kerstens and Steven Berghuijs, the DJ and electronic music production duo better known as The Him, are taking over Maya Day + Nightclub this Sunday. The set is part of the Soundwave Pool Party Series and you don't want to miss it. Doors open at noon.
Cost: $10.
Sign up here for our daily Phoenix email and be the first to get all the food/drink/fun in town.