Every Outdoor Concert Worth Attending in Pittsburgh This Summer
Every Pittsburgher wants to be outdoors once the summer hits, whether that means taking a daytrip, eating at a restaurant with a patio, or taking in one of the many outdoor concerts that come through the city. Since we've already informed you about the other two, here's a calendar of all the outdoor shows you need to know about from now until the end of summer (and a little beyond, too).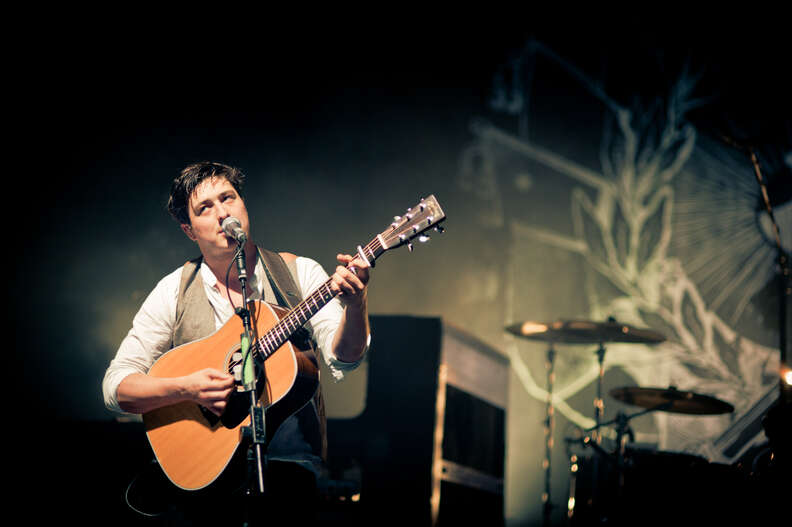 The folksy quartet hasn't performed in Pittsburgh since 2013, and fans have been screaming "I Will Wait" ever since.
Future will "Turn on the Lights" in Burgettstown with guests that includes Migos, Tory Lanez, Kodak Black, and Zoey Dollaz.
The Americana band is celebrating the 50th anniversary of Bob Dylan's album by hitting the road and playing songs from the landmark album Blonde on Blonde.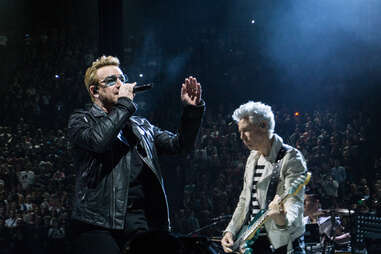 It's been 20 years since alt-rock's Everclear released So Much for the Afterglow, which featured hits like "Father of Mine." Get nostalgic for the '90s at this anniversary show.
Performing bands include Rebirth Brass Band, Dawes, St. Paul and the Broken Bones, The Commonheart, and more.
U2 will be performing The Joshua Tree in its entirety to celebrate the album's 30th anniversary. Oh, and The Lumineers will perform as well.
And I am telling you...
YOU are going to want to head to the Pride Festival this year to see Academy Award-winner Jennifer Hudson perform and celebrate LGBTQ pride in the streets.
This year, the all-day food and music festival benefit for the Greater Pittsburgh Community Food Bank welcomes The Naked and the Famous with Max Frost.
Enjoy a cold beer on a Sunday night while listening to 2010's Best New Artist at the Grammy Awards.
You may not be able to pronounce their name correctly (sounds almost like "Cigar-rose"), but that shouldn't stop you from seeing this Iceland post-rock band. You might know them from their song
"Hoppipolla,"
which you've definitely heard in movie trailers.
Class up your outdoor music listening with free classical music in Mellon Park every Sunday.
Featuring Tupelo & Jeremy, Black Joe Lewis & The Honeybears, The Marcus King Band, and The Buckle Downs.
Walnut Street in Shadyside closes down for traffic to allow for drinking, socializing, and maybe even some dancing.
If you're not on a beach somewhere, head to Burgettstown to listen to the next best thing to Kenny Chesney this summer.
Like we said, Kenny Chesney ain't touring this summer, but this festival featuring The Cadillac Three should suffice for those wishing to tailgate at Heinz Field.
Outdoors at Allegheny Commons East, bands like The Long Hunt, JD Rau, Endless Mike & The Beagle Club, and The Clock Reads will be kicking off festivities on Friday.
Nostalgic for your youth? Strap on your Journeys shoes and head to see bands like The Ataris, Gwar, Save Ferris, and Hawthorne Heights.
In addition to the food trucks and merchandise for sale at this celebration of all things pickle, bands will be performing all day on the Rachel Carson Bridge.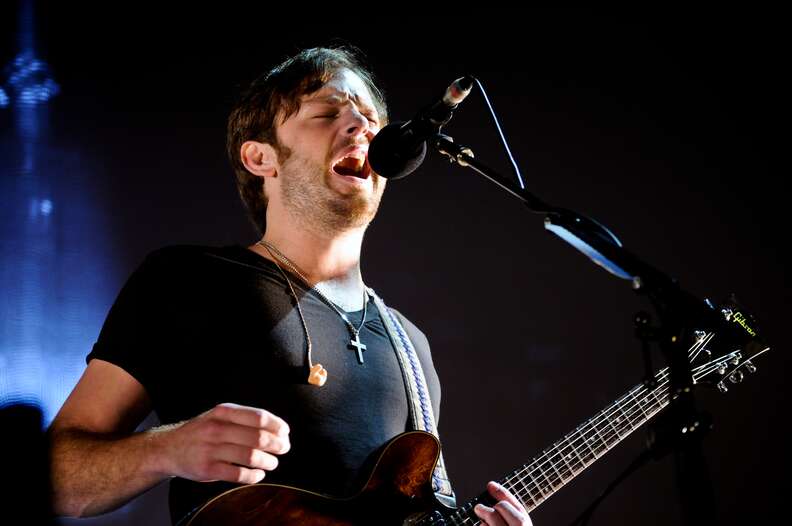 Make sure you do your breathing exercises so you can join in on all those long notes on "Uprising." We willllll beeeee victooooorious!
Late summer in Pittsburgh holds some of the best weather, perfect for enjoying free jazz at this weekly event that ends September 3.
This show is gonna be on fire, especially with the addition of Nathaniel Rateliff & the Night Sweats.
This free community concert combines art, food, and rocking melodies.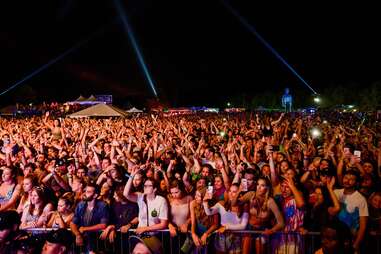 "Push" or "Mr. Jones"? It's a battle between your favorite '90s bands.
Wiz Khalifa headlines this show that's part of the annual innovation festival for entrepreneurs. Other performers include Kiiara, Logic, Griz, Two Door Cinema Club, and more.
Everyone's favorite underappreciated alt-rock band will perform at Stage AE for a can't-miss show. Otherwise, the next day, you'll be saying, "Where Is My Mind?"
Sign up here for our daily Pittsburgh email and be the first to get all the food/drink/fun in the Steel City.