With July's heat and rumors that Sasquatch shaved off all his fur to keep cool, what can we expect from August (aside from at least one set of Sasquatch fur socks at Saturday Market)? Some of the weirdest Portland events to take place in the city in... well, not years, but at least several months. Here are 13 Portland events that you cannot miss this August.
Vying with the Adult Soap Box Derby for the most surreal and jerry-rigged August event, it has teams pushing homemade flying machines off of a 28ft ledge and into the Willamette River. Will they fly? Will the pilots drown? Either way, 80,000 people attended the last time it hit Waterfront Park, in 2008.
Warm up for Flugtag at the official gathering of the Rogue Nation, featuring a BBQ contest, bands, and more than 30 local brews.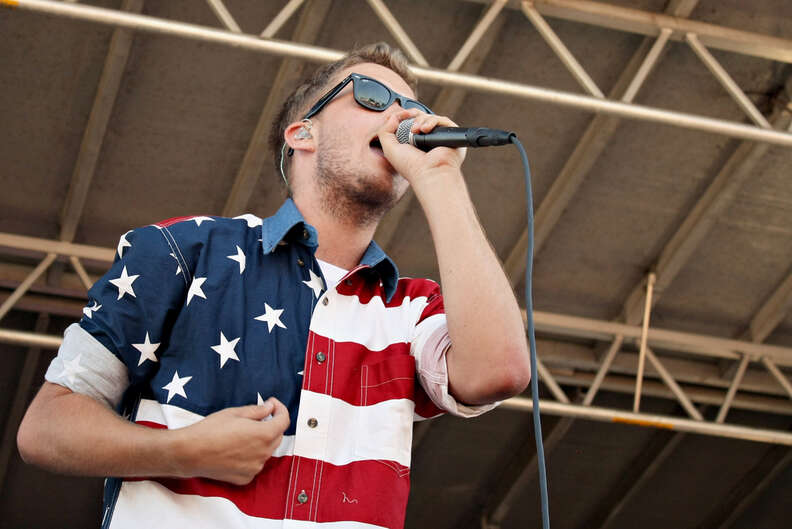 In my previous life as a concert photographer, I got to see some of the nation's most amazing punk rockers compete in backstage hot dog-eating contests until they puked blood at this fest. This long-running concert series still kicks ass.
Live music and street artist performances are the focus, plus two beer gardens and over 300 vendors. Basically, it's Last Thursday times 20. And it's great.
It's time to dominate Portland's bridges (except Jeff): this huge bike race limits auto traffic to let bikers take over the bridges. And it doesn't matter if you're a kid, a walker, or want to cycle all 11 bridges: you'll find a course option.
More than 60 national breweries pour their environmentally friendly wares at this, the most Portland of beer fests, which takes place at one of the city's best parks.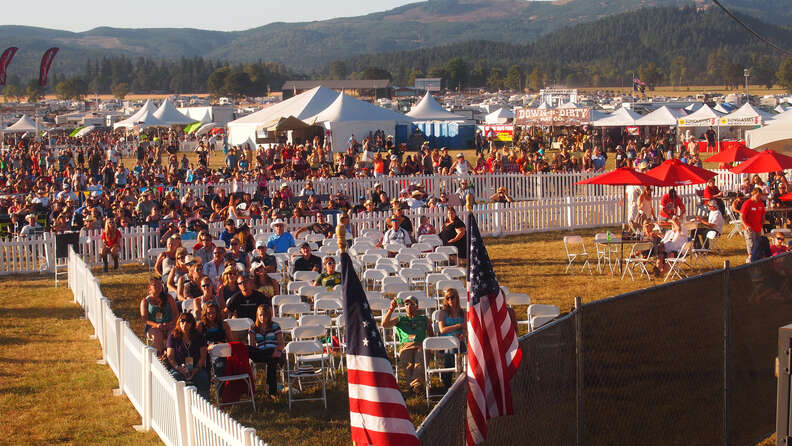 People drive from Washington and Idaho to see top country acts play in Brownsville, OR. You only have to drive an hour and a half to hear such artists as Rascal Flatts, Luke Bryan, and The Band Perry.
Take one of Portland's
best road trips
and then float the Clackamas River. Something like 5,000 fellow inflatable fans appear to be showing up. Maybe you'll even find an inflatable friend to take home.
Mt. Tabor isn't just some hill. It's a freaking volcano cone. And these aren't just fun-loving humans: these are Portland's most daring and creative, all willing to make their own absurdly themed soap box racers and throw themselves down Mt. Tabor's sheer slopes.
Portland's unofficial version of Haight Street also hosts the city's longest-running street fair, complete with music, beer, art, and likely references to the Grateful Dead's heyday.
This year, MusicfestNW runs for three solid days, with acts including Foster the People, Modest Mouse, Belle and Sebastian, and The Tallest Man on Earth taking over the Waterfront.
The NW Film Center sets up shop underneath the Ross Island Bridge for screenings of classics like Clueless, Jurassic Park, and Pee-wee's Big Adventure.
Join Portland's Italian community in feats of eating and drinking in The Square. Live music, dancing, and more meatballs than you can shake a breadstick at. Oh, and it's free to get in.