Things You Must Do in San Antonio This Spring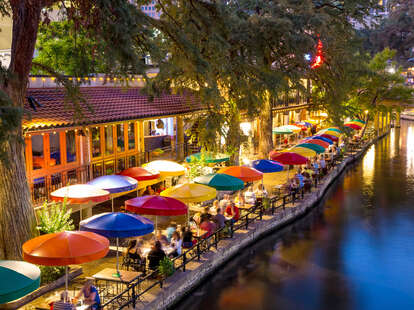 Spring in San Antonio is your last chance to enjoy the outdoors before summer hits you over the head like a 50lb sledgehammer. On top of Fiesta festivities, there are plenty of killer concerts, soul food, and outdoor events to go around. So put your shorts, sunglasses, and ball cap on and get out while you still can.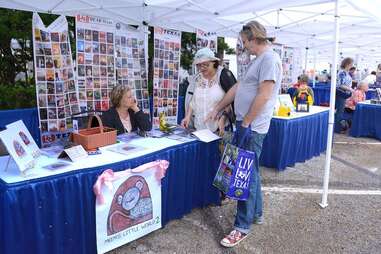 The signature program of the San Antonio Public Library Foundation has a mission to unite both readers and writers through literary culture. Check out SC Gwynne, author of the New York Times bestseller Empire of the Summer Moon, talk about his Pulitzer Prize finalist at 1pm. He might sign your book afterwards.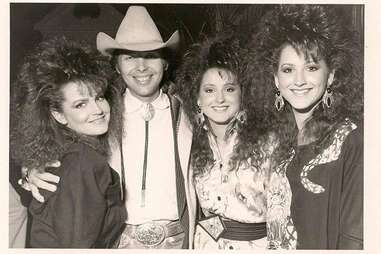 Dwight Yoakam is one of country music's last true troubadours. Check him out at one of San Antonio's best venues, supported by one of music's best up and coming bands: Leopold and His Fiction. At $35 a ticket, the price is right.
You don't know strawberries until you eat a Poteet strawberry. The event includes hundreds of vendors selling delicious strawberry infused treats like strawberry lemonade, chocolate-covered strawberries, and strawberry shortcake. If strawberries aren't your thing, don't worry, you can enjoy some less fruity fare like: fried pickles, fritos with cheese, beer, and wine. FYI: tickets are only $5 on Friday night.
Start your Fiesta countdown clocks, people of SA. Soon you'll be donning medals, guzzling beer, and enjoying an event that is only rivaled by New Orleans' Mardi Gras. FYI: if you've never been, it's mandatory that you attend Oyster Bake.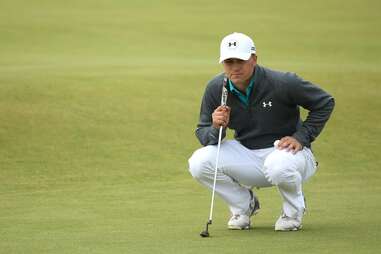 University of Texas alum Jordan Spieth is quickly taking the recently-vacated-by-Tiger-Woods title of best-golfer-in-the-world. Catch him on our home turf at San Antonio's only PGA Tour event -- the Valero Texas Open.
If you're not up to date on conjunto music, this festival is a great place to start. Expect legendary performances from Conjunto Music Hall of Fame award winners and other well-known artists. Dance to your heart's content under Rosedale Park's massive concrete pavilion -- if you don't know how, just ask your neighbor.
If you actually need an excuse to eat BBQ, fried fish, collard greens, and peach cobbler served by local vendors, here it is. The event is free but everyone who attends is encouraged to bring canned food items to benefit the San Antonio Food Bank.
A great opportunity to learn about Texas' cultural diversity, the Texas Folklife Festival helps us understand our past. Now the biggest cultural celebration in Texas, the festival showcases more than 40 cultural groups. Even if your ancestry doesn't include the Lone Star State (sorry), this event is worth checking out.