Everything You Absolutely Must Do in San Antonio This Summer
It's that insane time of year again: From May 1 to October 1, San Antonio's climate is what we imagine life on Venus feels like. A walk through your local supermarket parking lot needs to be accompanied by an oxygen tank, liters of ice cold water, a cold towel, and an astronaut suit. But let's make the best of it, shall we? Here's a list of must-do SA events for this ungodly time of year, some of which might even cool you off!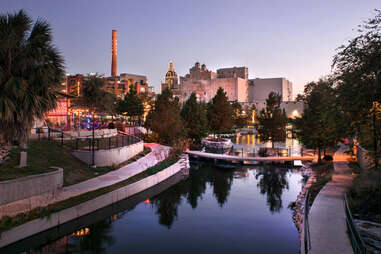 Formed by members of the Grammy Award-winning band Grupo Fantasma, Brownout is known for their loud, danceable songs and their charming stage presence. You'll get to see them live; lucky you!
Now you have plans for Father's Day weekend: Take your dad here and bond with him over tequila, beer, tacos, and drinking games. Held at La Villita, the event lasts from 4 to 10pm.
Please, for the love of God, don't miss this. These ice-cold slushies have alcohol in them, and are sure to cure you of insufferable-heat-syndrome. No RSVP is required. Food trucks will be there, dogs & children are welcome, and no RSVP is required. No excuses.
Vero Wood Fired Pizza will be onsite, slinging thin pizzas out of its 750-degree oven imported all the way from Italy.
This three-part summer music series will feature South Texas music and is free to the public. It kicks off with a Tex-Mex dance party with Amber Digby, Santiago Jimenez & Jason Saldana on June 30.
Featuring Jackie Venson, Nakia and the Blues Grifters, and Will Owen Gage, this family-friendly celebration will have prime picnic spots, live music, a water park dance contest (which sounds dangerous, yet enticing), hula-hoopers, and more.
Remember that substitute teacher who popped in a dusty VHS cassette of The Princess Bride to lull your rambunctious class into submission? Bring a lawn chair and some friends, and relive those old memories! It's free, just like your public school education.
Created by Restaurant Gwendolyn's chef-owner Michael Sohocki, Charc Week is now in its fifth year and is celebrated Texas-wide. The rules are clear: Participating restaurants must have creative control of their menu, they must make everything on the plate, and each dish must have at least four meat (or meat-like) items. The Esquire Tavern & Max's Wine Dive are just a few participating restaurants this year.
Face it: Wax sounds better than iTunes, Spotify, or compressed MP3s. Sam Carvajal, owner of CD Sam, is throwing this party to celebrate music the way it should be played. Browse vinyl records, eight tracks, and cassettes. Best of all, it's 100% free to the public.
You know that song "Wrapped" by George Strait? Bruce Robison wrote it. How about "Travelin' Soldier" by the Dixie Chicks? He wrote that too. He's a country music legend, and he'll play inside at Floore's, which is a pretty intimate setting for a musician as decorated as Robison.
A River Walk tradition since 1969, the Ford Canoe Challenge is a great way to get to know the city. Strap on a life vest, grab an oar, and paddle like someone's chasing you through the depths of our beloved river.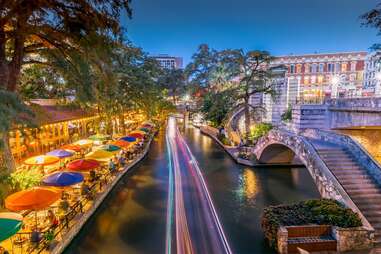 I know this is an outdoor event, and it's the middle of summer, but this is the perfect place to buy gifts for family and friends. Whether you're into jewelry, art, pottery, or clothing, the Labor Day Artisan Show will have something for everyone.
This free event showcases award winning jazz artists from across the globe and our beloved city. You can expect two stages, over 20 food vendors, and a bunch of happy San Antonians wondering about the beautifully renovated grounds of Travis Park.
Sign up here for our daily San Antonio email and be the first to get all the food/drink/fun in the Alamo City.