How to Celebrate Black History Month in San Diego
Supporting our Black community during Black History Month in San Diego and beyond.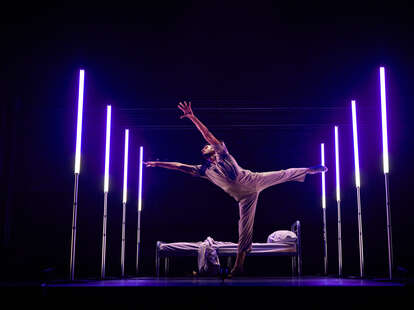 Photo by Argenis Apolinari / Courtesy of The Black Iris Project
Photo by Argenis Apolinari / Courtesy of The Black Iris Project
During Black History Month, we honor the achievements of Black Americans, remember the history of the African Diaspora, and pursue racial justice and equity. Supporting Black-owned businesses, authors, playwrights, artists, and other creatives, not just during February but throughout the year, is one of the most effective ways to make real, ongoing progress. These are our picks for the top ten Black History Month events for 2023: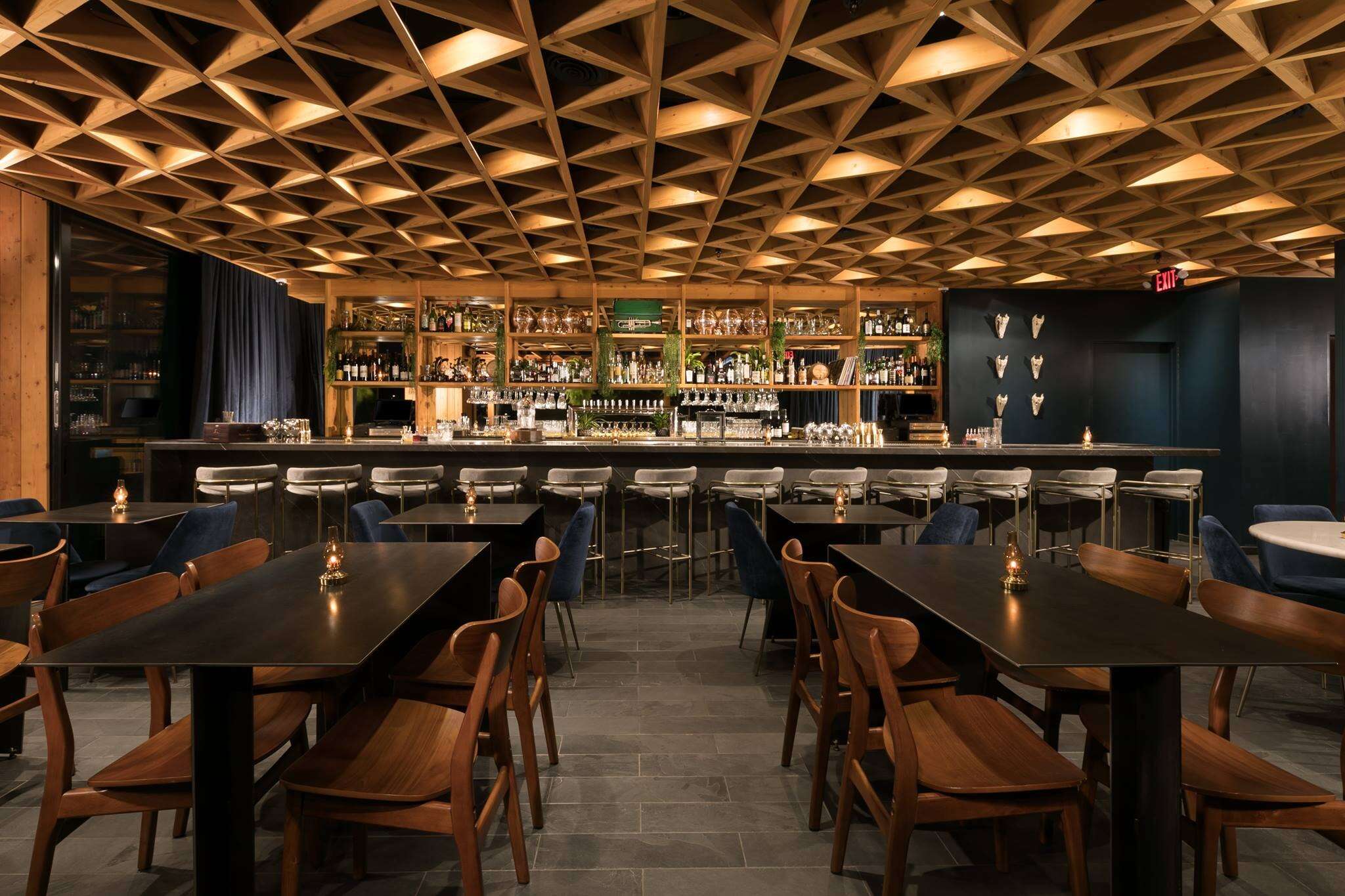 Support Black-owned restaurants
Year-round
Various locations
Making Black-owned restaurants a year-round culinary destination effectively supports San Diego's Black business community. Celebrate Southern and Creole cuisine any day at chef Quinnton Austin's duo of powerhouse restaurants, Louisiana Purchase in North Park and Q&A Restaurant and Oyster Bar in Oceanside. Chef Q's Louisiana roots and Culinary Institute of New Orleans training give him a deft hand around NOLA classics like Spicy Chicken Skillet, Uptown Kitchen Sink Gumbo, or oysters from Louisiana, Virginia, and Northwestern Washington done half a dozen ways. Chef Q is also the co-founder and co-CEO of Bad Boyz of Culinary, organized to highlight African American chefs and create awareness through scholarships, culinary programs, events, and mentorship.
Throughout Black History Month, Gaslamp's The Smoking Gun has partnered with La Mesa's Extraordinary Banana Pudding to bring the yummy dessert, owner Toran Gray's great-grandmother's specialty, to downtown San Diego. For every pudding sold, $1 will be donated to The Blue Heart Foundation, a non-profit organization dedicated to underserved African American male youth ages 13 to 18 in the Greater San Diego community.
Choosing Black-owned restaurants is just one of many ways to celebrate Black History Month in 2023. Check out our list of favorite Black-owned eateries, bars, and breweries to visit now and all year long.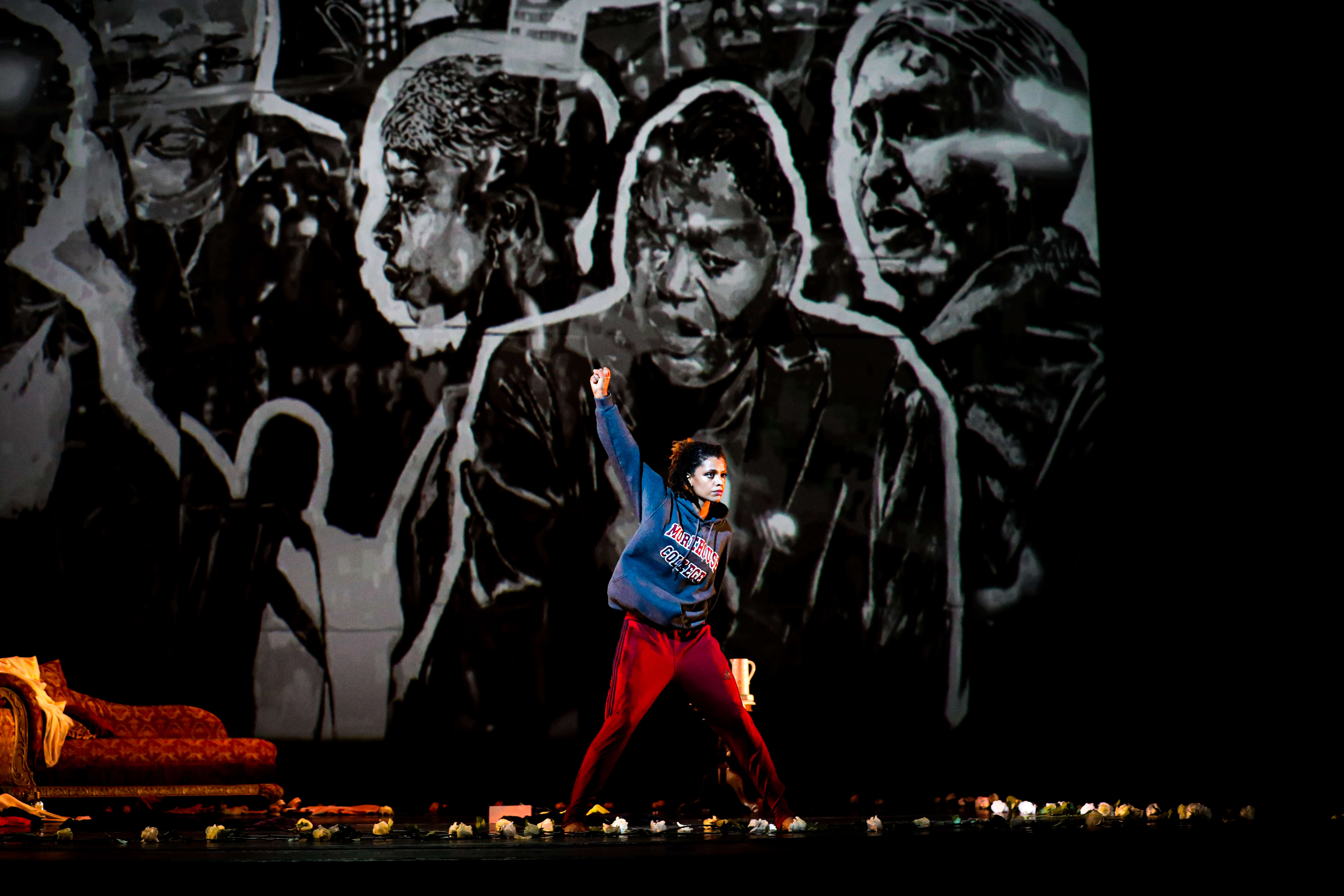 Wednesday, February 8, 2023
Downtown
San Diego native and Broadway veteran Jeremy McQueen and the Balboa Theatre present the west coast premiere of his Emmy award-winning ballet collaborative, The Black Iris Project, featuring two original ballets: WILD and A Mother's Rite. Inspired by Maurice Sendak's childhood classic tale, Where the Wild Things Are, WILD tells the story of how isolation and imprisonment affect childhood development, as seen through a boy's eyes as he spends his 14th birthday in a juvenile detention facility. A Mother's Rite is a 40-minute solo performance that explores a mother's passage through stages of grief after her son's murder thrusts her family into the public eye, set to Igor Stravinsky's The Rite of Spring. Tickets range from $20 plus fees, and the program is recommended for ages 13 and up.
Cost: Varies
Thursday, February 9 to Friday, February 24, 2023
Linda Vista
B.L.A.C. Projects and Mesa College offer an intimate exhibition of primitive art and ancestral resources through sound and visuals. Featuring art from Amel Janae and Neville Greene, with a poetry reading by Rudi Fate, the exhibition also partnered with Africa in Context: Mesa College World Art Permanent Collection. Gallery hours are Monday, Wednesday, and Friday from 11 am to 2 pm. Join them for an opening reception on February 9 and the closing celebration on February 24 by RSVP-ing online. The hosted events and regular gallery visits are free.
Cost: Free
Through Friday, February 10, 2023
Encanto
San Diego County students in the 4th through 12th grades are invited to honor an influential or history-making Black historical figure or event by entering an essay, poem, visual artwork, song, rap, or other creative work into the 2023 Black History Month Contest. Submissions can be made now through February 10. Buy Black San Diego, Southeast Art Team, and the Friends of the Malcolm X Library are sponsoring the event with a recognition ceremony scheduled for February 17 at the Malcolm X Library, where they'll present awards for the top winners and certificates for all who participated. Contest rules, dropoff dates, and submission forms are online. The contest is free to enter.
Cost: Free
Saturday, February 11, 2023
Balboa Park
The San Diego History Center in Balboa Park is hosting its fifth annual Black History Family Day, with a reprise of its archived exhibit, Part of the Patchwork: Reflections of African-American Life. The one-day pop-up will also feature interactive activities and crafts. Admission is free with a suggested $10 donation.
Cost: Free; suggested $10 donation
Saturday, February 11, 2023
Encanto
Adapted from the Human Library created in Copenhagen in 2000, the Black LGBTQ+ Human Book Experience takes place at the Malcolm X Library in Encanto from 3 to 5:30 pm. Focusing on stimulating intersectional conversations with readers in a hands-on learning platform, the event provides an open opportunity to participate in a poetry slam at 3 pm, followed at 4 pm by discussions with "human books" that represent various Black identities. The poetry slam winners will be announced along with a raffle taking place at 5 pm. The event is free and does not require registration.
Cost: Free
Saturday, February 11 to Sunday, February 12, 2023
Balboa Park
Head to the WorldBeat Center in Balboa Park for Black Com!x Day, a free, two-day, family-friendly festival celebrating Black culture in comics. Meet Black artists and writers from Marvel Comics, DC Comics, and Image Comics, as well as Black-owned independent publishers. Two panels will take place. Saturday's panel discusses "Empowered: Old vs New," while Sunday's focuses on "Get Shooked: New Masters of Horror." There are also interactive games and activities in the Kid's Zone, cosplay, games, food, and music.
Cost: Free
Monday, February 13, 2023
Downtown
Schoolyard Rap and the Balboa Theatre present OURStory: The Black History Musical Experience, an all-ages educational adventure through fascinating events we never learned in school, written and performed by Griot B. Learn more about the program and purchase online.
Cost: $21.50 to 76.50 plus fees and $11.50 plus fees for students
Saturday, February 25, 2023
Oceanside
Explore Black comics, pop culture, art, video games, content creation and science, tech, engineering, and math (STEM) at Black Nerds Expo, hosted by MiraCosta College in Oceanside. You'll meet Black artists, gamers, game creators, and comic book authors; enjoy presentations by Black leaders and creators; and learn about new releases in anime, manga, video games, media, and pop culture. There'll also be contests in art, writing, and cosplay, and opportunities to create your own drawings. This event is free, and registration is not required.
Cost: Free
Mary Beth Abate is a San Diego-based freelance writer by way of Chicago and Los Angeles. Her hobbies include yoga, pickling and fermenting various vegetables and beverages, reading cookbooks and traveling through Mexico. Keep up with her experiments @MaryBeth_Abate.