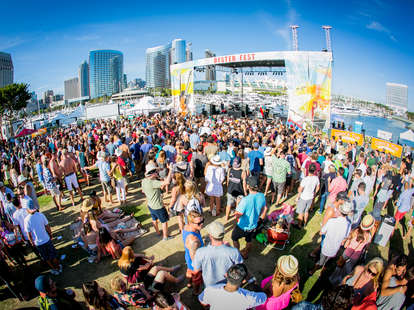 San Diego's Best Beer Events This Year
By now, everyone knows San Diego is one of the best and most exciting beer cities in the country. What once seemed like a landscape solely for insiders is now the worst-kept beer secret in America as an endless slew of breweries try to mimic every move that Stone or Green Flash makes. (To no avail!)
While the beer scene is no longer solely ours, the explosion of breweries in town has resulted in a veritable shit-ton of beer festivals and tastings seemingly every weekend in San Diego. With half the year already down, here are the beer events you shouldn't miss for the rest of 2016.
Nothing like the middle of summer weather paired with beer, music, and copious amounts of seafood.
This is one of the best beer festivals in the America. There will be over 200 breweries from 11 countries represented. You have no excuse to miss it.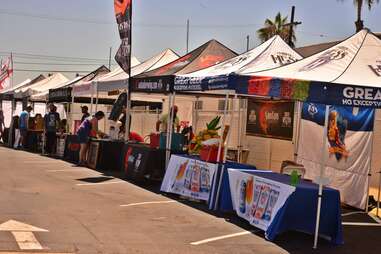 Sample more than 100 beers from over 40 breweries in an atmosphere that can only be explained as a craft beer comic book come to life. You'll be supporting the Warrior Foundation - Freedom Station at the same time you're dressed incognito.
Head to the Museum of Man to have hoppy beers and street tacos, but more importantly, to get a little education on how beer is made, and the intricacies of hops.
Celebrate the sixth anniversary of one of San Diego's best young craft breweries in North Park.
Celebrate two decades of Stone Brewing leading the San Diego beer scene with a bunch of re-releases of some crowd favorites, including the 12th Anniversary Bitter Chocolate Oatmeal Stout (!!) and the 08.08.08 Vertical Epic Ale (!!!!).
Get cultured and learn about the hard stuff. Head over to the Port Pavilion Broadway Pier and take in San Diego's Best Bartender competition.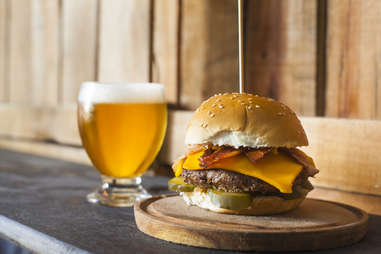 Do you ever find yourself looking for new recipes that include bacon? Do you like pairing said recipes with beer? If so, head to Liberty Station Labor Day Weekend.
Don't be one of those high-strung San Diegans who's ambivalent about rolling south of the border. Tijuana has an emerging craft beer and art scene; show our neighbors some respect and sample their offerings.
This is the only beachside Oktoberfest in San Diego. Isn't that what the Germans would have wanted?
If Ocean Beach isn't your vibe, head over to the La Mesa Oktoberfest, which attracts over 100,000 visitors with some of the best traditional German fare you will find in the area.
The annual festival put on by the San Diego Brewers Guild has twice been voted the best festival in San Diego by West Coaster, the finest beer nerd publication out there.
Same basic concept as the bacon & beer festival. See how much damage you can do to your arteries and liver simultaneously.
When was the last time you made that
one uncle
proud and drank at a racetrack? Stick around after the festival for a free concert.
For the beer connoisseurs who like their hop drinks strong: Pizza Port's 20th annual festival has more than 80 taps with an ABV higher than 8%.
Eighteen local brewers join 40 local restaurants looking to claim the title for best chili. That's a lot of good beer and chili.
Sign up here for our daily San Diego email and be the first to get all the food/drink/fun in town.
Robert Pursell is an East Coast transplant currently in Southern California bitching about traffic like everyone else. He likes beer and his jokes are terrible. Follow him @robert_pursell.