Look, we know it's been a rough couple weeks for you grinding away at the office. I mean, it's been 13 work days in a row without a holiday -- you're working your fingers to the bone! Luckily for you, MLK weekend is here to give you a reprieve from the horrors of a five-day work week, and this long weekend packs in a litany of cool events including performances by legendary stand-up comics, a pair of the best musical acts touring the Earth, and a chance to march for equality.
Recommended Video
Join Us for This Year's Best Day of Your Life
Friday, January 18
Balboa Theatre
Iliza Shlesinger has only really been on the national comedy scene for around a decade, and in that time she's accomplished a startling amount, becoming the youngest winner of NBC's Last Comic Standing and recording four Netflix specials. Her observational style and energetic delivery pack a near-constant stream of punchlines into her show, and will leave you struggling to catch your breath.
What it costs: $32
Friday, January 18
Soul Flow Studio
We all know how hard it's been "going to the office" and "working five days a week" since the New Year, so why not kick back with a little Friday night yoga flow and learn a thing or two about painting? The intro yoga flow will have you properly relaxed and centered for the following alcohol ink art class, and when you're done, you'll have a piece of art you created that you can proudly display in your humble abode.
What it costs: $35
Saturday, January 19
Balboa Theatre
Louie Anderson is one of the most legendary stand-up comics to ever grace the stage, and the  fact that he's coming to the Balboa means you should cancel whatever other plans you have to see him. His understated, dry delivery belies an incredibly nimble ability to adapt to how the audience is reacting, and his 30 years on the stage gives him a ton of hilarious material from life growing up in a different era. He's spectacular.
What it costs: $42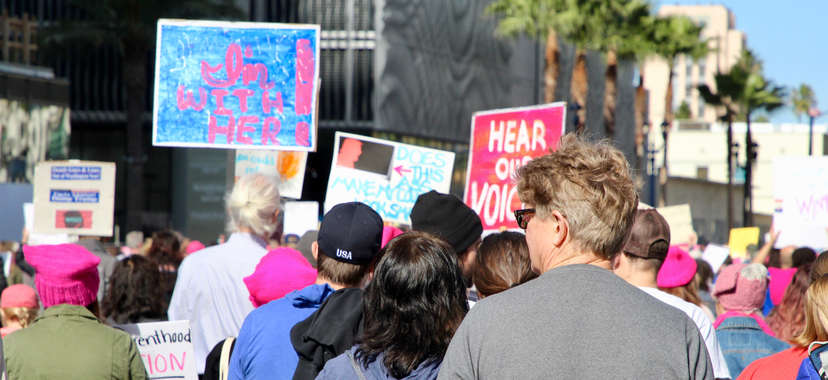 Saturday, January 19
Downtown San Diego
Regardless of your political ideology -- unless you're an asshole -- you probably support equality. Given the current political climate in the country, it's as good a time as ever to show your support for marginalized communities both within the city and nationally.
What it costs: Free
Saturday, January 19
Petco Park
Here's the extent of my knowledge about Monster Jam, the sporting event: It involves preposterously large trucks doing absurd shit and crushing smaller cars. Beyond that, I know that it's being hosted at Petco, and -- to my knowledge -- they'll be selling beer at the event. What more could you possibly need to know?
What it costs: $22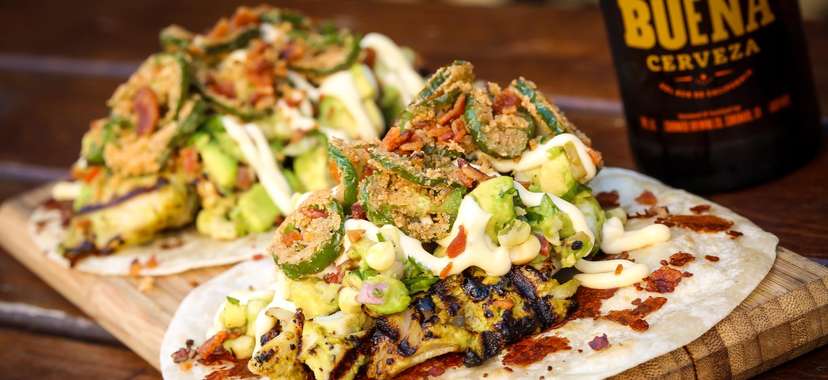 Sunday, January 20
Multiple locations
The best week of the year is here: San Diego Restaurant Week. Hundreds of restaurants throughout the county will be offering prix fixe specials allowing you to sample that restaurant you've always had your eye on for anywhere from $10-50. Treat yourself and gorge on some gourmet food at a discount.
What it costs: $10-50
Sunday, January 20
Broadstone
As we've said before, The Deep End throws some of the best events in the city, and this Sunday they'll be hosting Fan Appreciation Sunday. It's a free pool party co-sponsored by 10 Barrel Brewing, and The Deep End will be providing all the groovy music you've come to expect from them, making it the perfect way to kill a Sunday.
What it costs: Free
Monday, January 21
Casbah
Parquet Courts are one of the most critically revered bands on Earth right now, playing a blend of indie rock and post-punk that sounds a bit like what The Talking Heads would sound like if they decided to get into garage rock. Their newest album Wide Awake! is something close to a masterpiece, and getting to see them at The Casbah will be a concert experience you'll talk about for years to come.
What it costs: Tickets are going for about $50 on Stubhub
Monday, January 21
Belly Up
It's been said before, but it bears repeating: If Trombone Shorty is playing a show near you, you should do everything in your ability to get into said show. Trombone Shorty masterfully mixes hip-hop, jazz, funk, and rock with over-the-top energy, New Orleanian cool, and a backing band that will hit you with a wall of sound. Flat out: Trombone Shorty is one of the best live acts on the planet. Go see the show.
What it costs: Tickets start around $90 on Stubhub
Sign up here for our daily San Diego email and be the first to get all the food/drink/fun in town.