It's the dead of winter in San Diego, which means... well, nothing really. We're still striding about in shorts and flip-flops, drinking beer and chomping tacos with abandon as we head into Friday. This weekend we've got a 250th birthday celebration featuring one of the most famous musical compositions ever written, lasagna and chocolate making lessons, and live music performances ranging from blues, Broadway and Motown, to reggae and hip-hop. End the weekend with one of the most anticipated eight days of the year -- San Diego Restaurant Week starts on Sunday!
Recommended Video
Try Indonesian Street Food in NYC
Friday, January 17 - Saturday, January 18
Copley Symphony Hall
Beginning with perhaps the most recognized four-note motif in music, Ludwig van Beethoven's Symphony No. 5 in C Minor, Op. 67 is a powerful, dynamic and emotional piece. The San Diego Symphony Orchestra will be presenting it in its entirety as part of their season-long celebration of Beethoven's 250th birthday on Friday and Saturday, so if you've never seen a full symphony orchestra perform, head thee down to Copley Symphony Hall and fix that situation immediately. Also on the program is Beethoven's Grosse Fuge in B-Flat Major, Op. 133 and John Adams' Violin Concerto featuring the exquisite violinist Leila Josefowicz. Fun fact: Beethoven's No. 5 was the first symphony to use contrabassoon, trombones, and piccolo. 
Cost: $23-105
Friday, January 17 - Sunday, January 19
SDCCU Stadium
Celebrate the Year of the Rat at the San Diego Lunar New Year Festival all weekend-long! It honors the arrival of spring, according to the lunar calendar, in many Asian communities including Singapore, China, Hong Kong, Thailand, Indonesia, Korea, Malaysia, Vietnam and the Philippines. Expect loads of fireworks, dragon and lion dances, a pho throw down, a Miss Saigon Fashion Show, a Super Bowl party, and plenty of food vendors. 
Cost: $6 for adults, $4 for children 12 and under, children 2 and under and anyone born in the year of the rat (ID proof required) are free. Parking is $20 for cars.
Saturday, January 18
Del Mar Fairgrounds
Whether you've been thinking about redecorating your place in a horror theme, have a collection of funeral implements and accessories, or just want to handcraft your own jackalope, the Oddities and Curiosities Expo is the place to find that perfect accent piece. You'll find taxidermy, quack medical devices, preserved specimens and all things creepy, macabre and just plain weird. VIP tickets get you in an hour early and a 10% discount from 10-11am. 
Cost: $10 for general admission, $20 for VIP, $180 for the jackalope workshop
Saturday, January 18
Burgeon Beer Company
Burgeon Beer Company celebrates their third anniversary by inviting all their best brewing buddies to the party -- more than 30 different breweries will be pouring, including Modern Times, Lost Abbey, Societe and Pure Project. Included in your ticket price are tastings from each brewery, a commemorative glass to drink them from, and access to rare and special releases. Live music will be provided by HLLDR Music and food will be available at an additional cost. Proceed benefit the San Diego Brewers Guild.
Cost: $55
Saturday, January 18
Pechanga Arena
The 2nd annual Boomshaka Music Festival returns to Pechanga Arena to celebrate the best reggae and hip-hop in a low-key, chill atmosphere. Sharing headliner billing are alt-reggae, aloha-spirited Iration, and Cypress Hill: the first Latinx-American hip-hop group to achieve platinum status. Also onstage will be Don Carlos of Black Uhuru fame, The Green, KBong, The Movement and local faves Sensi Trails, all hosted by Trish of HIRIE. Get yourself fully prepped at the 420 Tailgating Party in the north VIP parking lot, then enjoy the outstanding selection of craft beer, cocktails, and dining options around the concourse before the show. 
Cost: $70 for general admission, $98 for gold circle with preferred viewing, $189 for VIP with preferred viewing status, dedicated entrance and access to a private lounge. Parking is $20.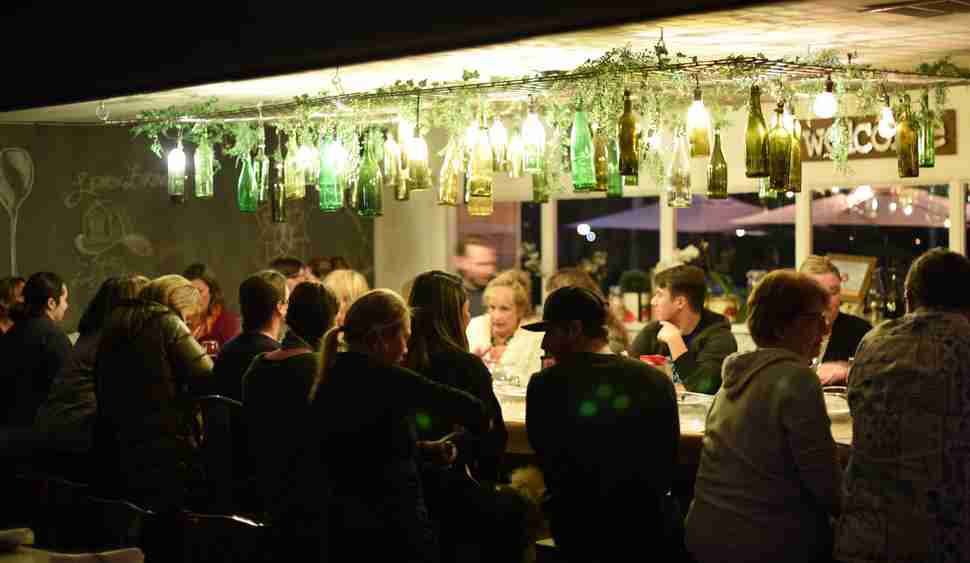 Saturday, January 18
Giardino Neighborhood Cucina
Lemon Grove's neighborhood favorite, Giardino, gets high marks for its classic Italian comfort food and warm hospitality. Now you can impress your friends by whipping up one of their best-loved dishes at home when you attend their lasagna making class on Saturday evening. You'll learn noodly basics, as well as how to prepare their customer favorite in-house lasagna. Reserve your spot at info@giardinosd.com.
Cost: $35
Saturday, January 18
D'Liteful Chocolat
Making your own chocolates isn't difficult, but does require a few specific techniques and a bit of careful handling. Learn the ins and outs at D'Liteful Chocolat's Chocolate Workshop -- you'll get hands-on experience making beautiful ganache-filled confections with a simple piped garnish. Once you've packed your treasures in a pretty custom box, you'll have to decide whether to give it to a special person or keep it for yourself.  
Cost: $45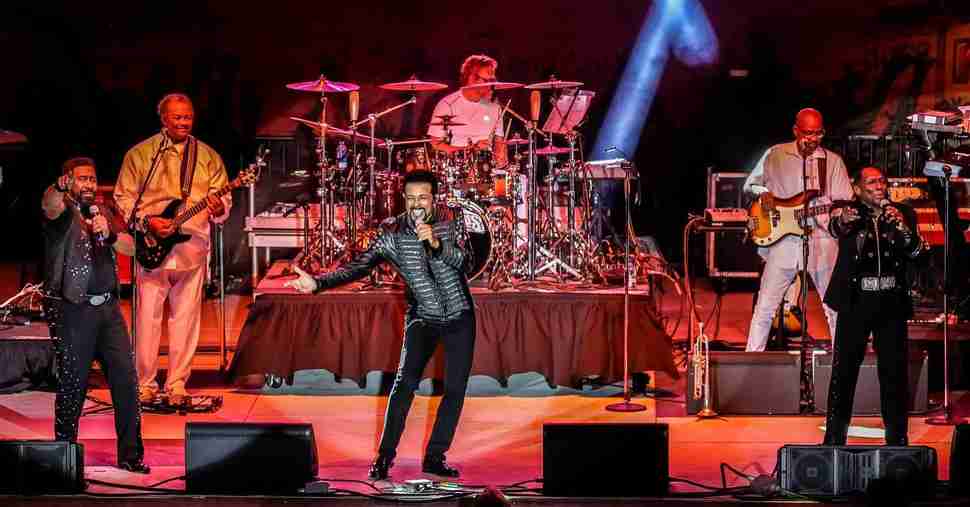 Saturday, January 18
Sycuan Casino Resort
They may have started out playing at frat parties and a local college club as Tuskegee University freshmen, but the Commodores' music has been part of mix tapes and party playlists since 1972. From laid-back, mellow ballads like "Easy" and "Three Times a Lady" to the funky swagger of "Brick House," "Too Hot ta Trot," and movie soundtrack favorite "Machine Gun," the Grammy winners still have what it takes to get audiences of all ages on their feet. 
Cost: $49-79
Sunday, January 19
Martinis Above Fourth
Emmy, Tony, and Obie award-winning songbird Lillias White takes the stage at Martinis Above Fourth's intimate supper club that features famously huge classic and over-the-top martinis. Ms. White, a veteran of dozens of Broadway productions, movies and television shows, delivers a thrilling evening of steamy blues and rousing show tunes in her sophisticated, sensuous one-woman show. 
Cost: $40, +$20 in food/beverage purchases
Sunday, January 19
Agua Caliente Hot Springs, Tijuana
Nestled in the foothills of Tijuana's Colonia Buena Vista is Valparaiso Aguas Termales, the source of healing sulphur hot springs that locals and tourists have used for relaxation and rejuvenation since the 1940s. Turista Libre Mexican Tours will meet you on the US side of the PedWest border crossing at the Virginia Avenue Transit Center for the drive to the springs, where you'll be able to soak to your heart's content before enjoying a catered poolside lunch of mimosas, tortas and agua frescas. Optional private rooms with tubs and/or massages are also available, and you'll return to the border crossing at approximately 5pm. Your ticket includes roundtrip ground transportation, entrance to the springs, pool access and lunch. A valid passport is required.
Cost: $65
Sunday, January 19 - Sunday, January 26
Various locations
Now's your chance to try that hot new gastropub or fine dining restaurant at bargain prices during San Diego Restaurant Week. For the next eight days, more than 180 eateries (ranging from casual to white tablecloth fancy) will offer prix fixe meals at bargain prices. Destinations range from South Bay to East County and Oceanside to Fallbrook, so you're sure to find delicious options in your area. Pro tip: Plan ahead and make reservations at your favorite participating restaurants -- the popular venues fill up quickly. Check out our SDRW guide for the best meals and deals available.
Price: Two-course prix fixe lunch menus range from $10-25; three-course prix fixe dinner menus range from $20-60.
Sign up here for our daily San Diego email and be the first to get all the food/drink/fun in town.