Congratulations, San Diego: we made it through March, even though it felt like it was 57 days long. It's finally April, and we now know that we'll be sheltering in place at least until the end of the month, probably longer. Take a deep breath -- we can do this. And while at times it seems like one day just melts into the next, it's officially the weekend, so let's blow off a little steam. Here are some of our favorite ways to have fun, quarantine-style. But first, go wash your hands!
If you would have gone to a Padres game
Stream: Bull Durham (1988)
Weekend-long
Check out the movie that practically everyone, even the official MLB site, ranks as the best baseball flick of all time. Bonus: It's also one of the greatest date night movies ever. Let the toenail painting commence!
Cost: Streaming prices vary
If you would have enjoyed a wine pairing dinner
Stream: Anthony Bourdain: No Reservations (2005-2012)
Weekend-long
Open a bottle or two, make a simple home-cooked meal -- perhaps pasta pomodoro in a cracked bowl -- and take a bittersweet look at Anthony Bourdain living his best life, from the opening episode in Paris to its conclusion in Brooklyn, nine award-winning seasons and 142 amazing episodes later. 
Cost: Streaming prices vary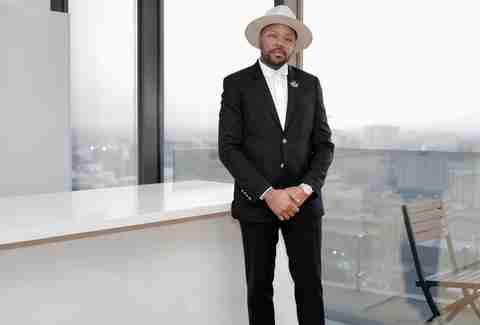 If you would have danced the night away
Stream: DJ D-Nice's #ClubQuarantine
Saturday, 4pm PST
A couple of weeks ago DJ D-Nice threw an epic, 10-hour dance party on IG Live, with over 100,000 people, including Oprah, Michelle Obama, Rhianna, Missy Elliott and a bunch of other celebrities joining in the fun. If you missed out, don't worry: he's committed to hosting #ClubQuarantine for the social isolation duration, so log on, get up off the couch and dance like there's no tomorrow. 
Cost: Free
If you would have wandered through an art museum
Stream: Loving Vincent (2017)
Weekend-long
Vincent van Gogh's short, turbulent life and the events leading up to his death are the subject of this haunting, groundbreaking film. Over 65,000 oil paintings, created by 125 artists from all over the world, and a frame-by-frame animation process were used in the six-year project that, remarkably, cost just $5.5M to finish. If you've ever looked at Starry Night and imagined it IRL, you'll be mesmerized by the lush colors, as vibrant as Vincent's paintings themselves, as well as the poignant (albeit fictional) journey of Armand Roulin, who attempts to hand-deliver a letter from Vincent to his brother Theo van Gogh shortly after his death by suicide in 1890.
Cost: Streaming prices vary
If you would have gone out to a fancy restaurant for your birthday
Order: Juniper and Ivy at Home 
Weekend-long
You can have that celebratory dinner in the comfort (and safety) of your own home via Juniper and Ivy's newly launched weekend takeout service, Juniper and Ivy at Home. Available Thursday through Saturday, with pickup windows between 5-7:30pm, you'll choose from three different entrees (one's a vegetarian option), and schedule your preferred pickup time. All meals come with rolls, a salad and dessert, along with an optional bottle of wine or two. This week's plates include meatloaf and potato puree, pork pot pie, or mac and cheese -- but sorry, no Yodel.
Cost: $25-35, optional wine runs $25-30
If you would have run a road race
Enter: The Inca Trail Virtual Marathon 
Weekend-long
Any kind of distance sport counts in this 26.2 mile virtual hike of the Inca Trail in Peru that culminates at Machu Picchu, all while maintaining proper social distancing. Whether you run, walk, swim, cycle or row, you can log your distance via online registration or a number of fitness apps and devices. There's even a conversion chart for non-distance activities like crossfit and yoga. Compete solo or as a team, and when you're done you'll get a cool finishers medal -- and of course there's a t-shirt option too. Set your timeline goal and conquer the trail!
Cost: $29.95 for entry + medal, $39.95 for entry + medal + t-shirt or tank
If you need to practice self care
Home, of course
Weekend-long
A few years ago, adult coloring books were the latest stress-relieving fad -- but who needs boring, cookie-cutter designs or insipid inspirational quotes? Check out Color Our Collections, a social media coloring festival hosted by the New York Academy of Medicine Library. Cultural institutions worldwide, including museums, archives, and libraries share free, downloadable images from their collections that range from detailed anatomical drawings to dancing skeletons. Even if you don't break out the colored markers, it's pretty cool just paging through the eclectic submissions from The Fashion Institute of Technology Library, The Auckland Museum Coloring Book, The Milton Good Library and the Mennonite Archives of Ontario, The National Library of Medicine, and dozens more.
Cost: Free
Sign up here for our daily San Diego email and be the first to get all the food/drink/fun in town.