The Absolute Best Stuff to Do in SF This Winter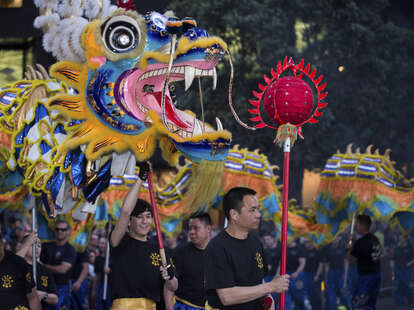 While our winter has consisted of flood-like rain and a random freeze that reminded us we do not have ice scrapers in the Bay Area, don't be tempted to fall into the eggnog-and-Netflix routine for the next three months. You're capable of having more fun than that, which is why we've rounded up 29 of the very best events from December through February. From a Metallica concert, to dragon spotting, to a ton of events that are all about beer, there's something for everyone (especially if "everyone" likes drinking).
Let's go Katarina Witt. Lace up your skates and cruise around the ice on a rink smack-dab in the middle of Union Square.
Two blocks of Union Square are turned into a pedestrian-only holiday pop-up plaza for the month of December with events, food trucks, light shows, and carolers.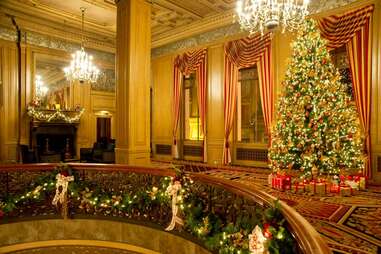 Enjoy a holiday tea (don't worry, there's also Champagne), tea sandwiches, crumpets, scones, and sweet treats under the 20ft Christmas tree at the Sir Francis Drake. Pinky in the air not required.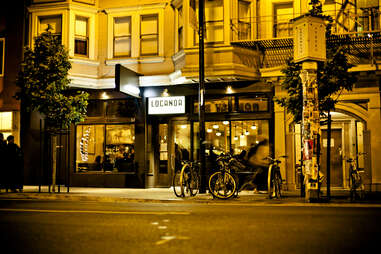 Enjoy an all-seafood Christmas Eve dinner with wine pairings to take your mind off what Santa may or may not leave under the tree.
Toast to the new year with bubbles and dancing at this swanky wine bar and lounge.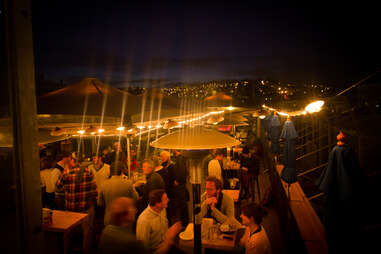 Latin-American bites, specialty cocktails, a DJ, and a midnight tequila toast complete with heat lamps and windscreens in case the booze doesn't keep you warm enough. Go big, and enjoy dinner downstairs first.
Kids are a thing some people have. Those people can celebrate New Year's Eve at Schroeder's where there will be family-friendly dining and coverage of the ball drop. Plus, it's steps away from the fireworks display.
One of the largest, fanciest NYE parties in SF with seven rooms of music, 15 DJs, an '80s cover band, and plenty of bars. Because nothing says 2016 like 1986.
If you survived NYE, you should probably attend the Brass Tax Supper of Survivors. DJs, dancing, and it's only $5 before 6pm.
So what if you're hungover? Hot Chip and OK Go are both doing DJ sets from 10pm to 2am.
Catch sketch comedy, improv, and stand-up performances from some of the top comedians and up-and-comers. Because laughing is the best.
This class will teach you how to make falafel, bánh mì, Italian pizza, and fish croquettes. It's like traveling the globe without leaving the city. And you get to drink wine the entire time.
Earn those calories. The Hot Chocolate 15K/5K is back for another run through Golden Gate Park with a post-race party full of indulgent chocolate.
Because Sundays don't have to be all about rest, we teamed up with Hyundai for a special recommendation:

If you've been skipping every song on the workday playlist lately, head to the Curran Theatre on the 17th for some inspiration. Taylor Mac will be taking you through basically all the hits of American music.
San Francisco Restaurant Week is back with tons of restaurants offering special multi-course prix-fixe lunches and dinners.
It's an open bar. At the Exploratorium. So... go to there.
SF Beer Week is back with tons of beer-related events all over the city. We'll leave it at that.
Schroeder's is pitting six local brewers against their German counterparts. An Alpine band will play music and there will be tastings of all of the beer.
Learn how to brew a batch of beer... on your stove. Finally giving you an excuse to turn that thing on.
Party like it's 1999 with Princess, Maya Rudolph and Gretchen Lieberum's Prince cover band.
It hasn't been without controversy, but Super Bowl City -- the free village celebrating Super Bowl 50 -- will open with family-friendly activities for football fans of all ages.
The RateBeer Best Beer Festival features over 40 top brewers and non-ticketed pours so you can try ALL of the beers.
Metallica is coming to AT&T Park for "The Night Before" (the Super Bowl) concert with Cage the Elephant. And nothing else matters.
The 49ers and Raiders won't be playing, but the biggest game of the year is happening right in our backyard. Head to Levi's and cross "Super Bowl" off your bucket list.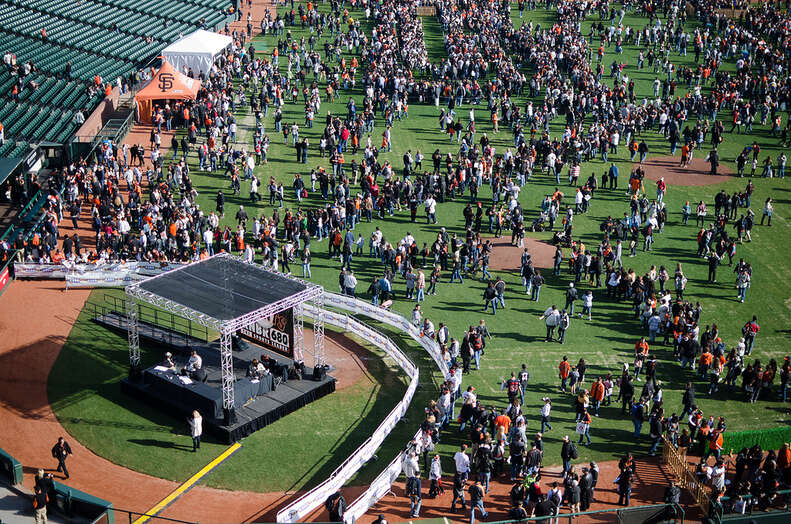 Get player autographs and check out the World Series trophies at the KNBR Giants FanFest.
Chef Kaz Matsune shares all of his sushi techniques and teaches how to handle the knife and make sushi rice & rolls... and you get to eat it all.
Noise Pop is back and it's bigger than ever. Check out over 160 music artists, like Vince Staples, The Mountain Goats, Parquet Courts, Kamasi Washington, and The Cave Singers performing at over 70 events.
Celebrate Chinese New Year with the most colorful and festive parade to hit the SF streets (save for years the Giants win it all).
The world's largest single-varietal tasting event is back with tons of events all weekend long and a grand tasting with over 100 wineries.
See how many of the 100 beers and 50 bacon-infused dishes you can try in three hours at the Bacon and Beer Classic.