This weekend you can go to a tree lighting ceremony, an ice skating rink opening celebration, a Dickens Christmas fair, and several holiday markets. If you're feeling more like Scrooge than Santa, no worries, there's also some stuff for those who are still working their way through their Halloween candy, including a Nirvana cover band, an awesome light and sound experience at the Conservatory of Flowers, and hip hop dance festival. 
But just so you know, this is pretty much the last weekend to avoid the holidays. As of next week, it's going to be non-stop eggnog and elves, so you'd better not pout. Or else… 
Friday, November 22
Embarcadero
Grab the whole family for this event at the Embarcadero Center that starts with a carnival for the kiddos at 4pm. At 6pm, the four iconic buildings will be illuminated with over 17,000 lights, and then there will be fireworks and an ice skating show. It's all very wholesome and fun, which is why we would never recommend breaking the law... but also suggest locating your flask ahead of time.
Cost: Free
Friday, November 22
Potrero Hill
Come as you are to this Smells Like Nirvana show put on by a Nirvana tribute band that will perform songs from Nevermind, In Utero, Bleach, and more at the Bottom of the Hill. It's all ages, so there's a very good chance that it will actually smell like teen spirit.
Cost: $15
Friday, November 22
Civic Center
The Winter Park at the Civic Center is one of the coolest pop-up ice rinks in SF. Not only can you go around and around in circles, but you can skate on a track that weaves through a lighted tree forest modeled after one in Vienna. Go this Friday at 11am for the opening ceremony and stay in the afternoon for Hip Hop Hunger. The first 100 people who donate to the food drive will get to skate for free. If you can't make it on Friday, the ice rink is open daily through January 5.
Cost: $10 skating admission for anyone who donates after the first 100 people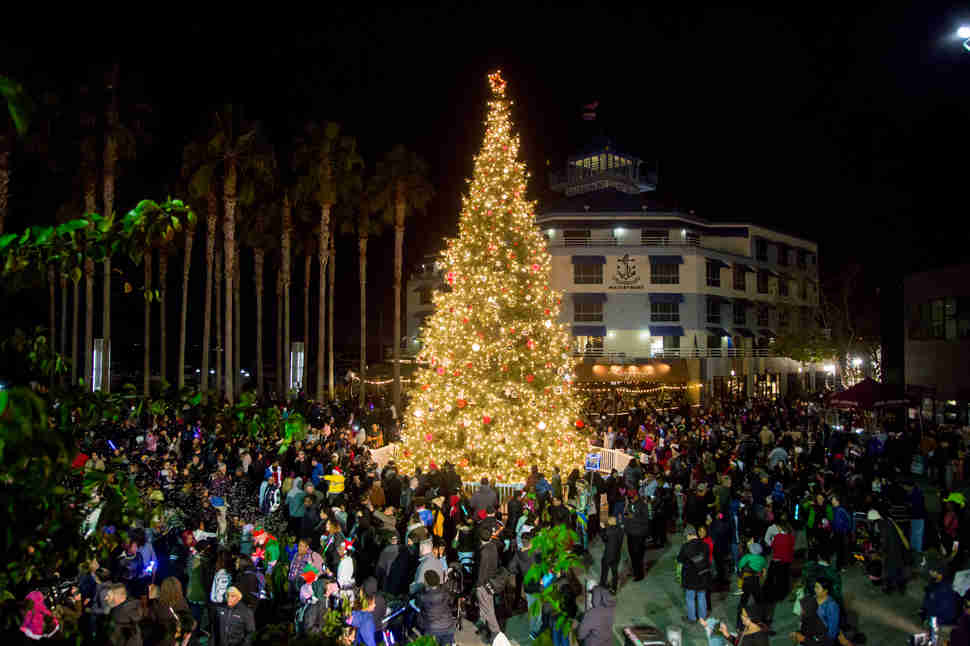 Friday, November 22
Oakland
There will be lots of tree lightings in San Francisco in the coming weeks, but none of those will take place along the Oakland waterfront. The festivities, including holiday entertainment and a local artisan market, start at 5pm with the lighting at 6:30pm. Be sure to stay after and eat or drink at one of the local bars and restaurants around the square.
Cost: Free
Friday, November 22-Saturday, November 23
Civic Center
The Asian Art Museum is hosting a two-day holiday artisan market with one-of-a-kind goods from local makers, including jewelry, ceramics, specialty food products (try not to eat them before you wrap them), ornaments, clothing, books, and more. Plus, when you visit, you'll be entered for a chance to win a $100 gift certificate.
Cost: Entry is free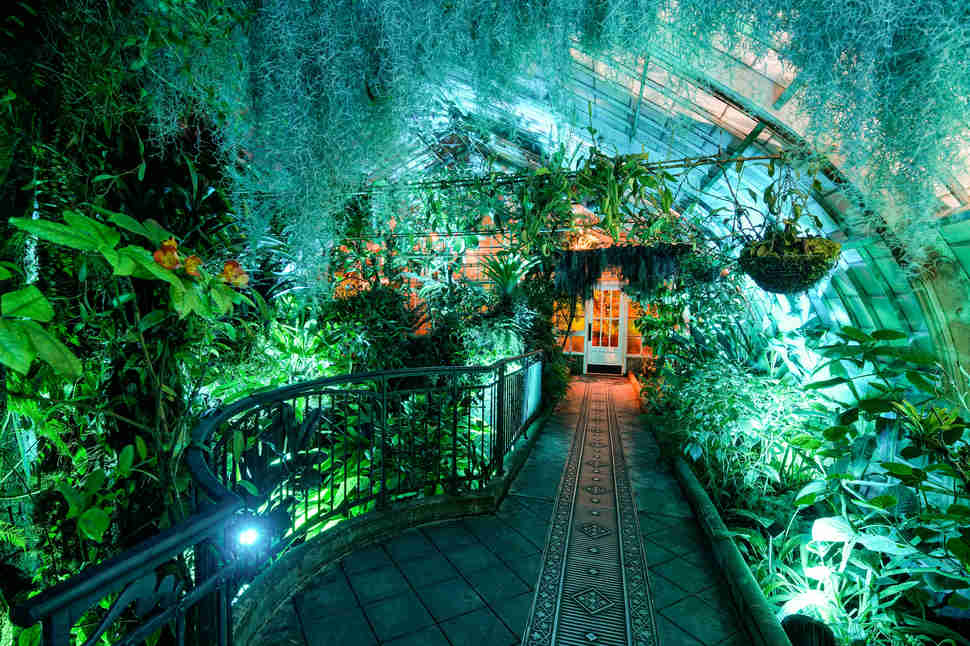 Friday, November 22-Sunday, November 24
Golden Gate Park
Night Bloom, a light and sound experience, takes over the tropical plant galleries at the Conservatory of Flowers this month and next with vibrant displays and a chance to see the galleries in a completely new light. New this year is an art installation from Oakland-based artists HYBYCOZO, as well as the Bloom Lounge, an inflatable dome where you can drink and be merry. Upgrade your ticket and choose between artisanal grilled cheese with a flight of whisky or sweet bites and a flight of sparkling wine. There will also be food and drinks for purchase outside.
Cost: GA: $29 to $34; Bloom lounge: $75 to $80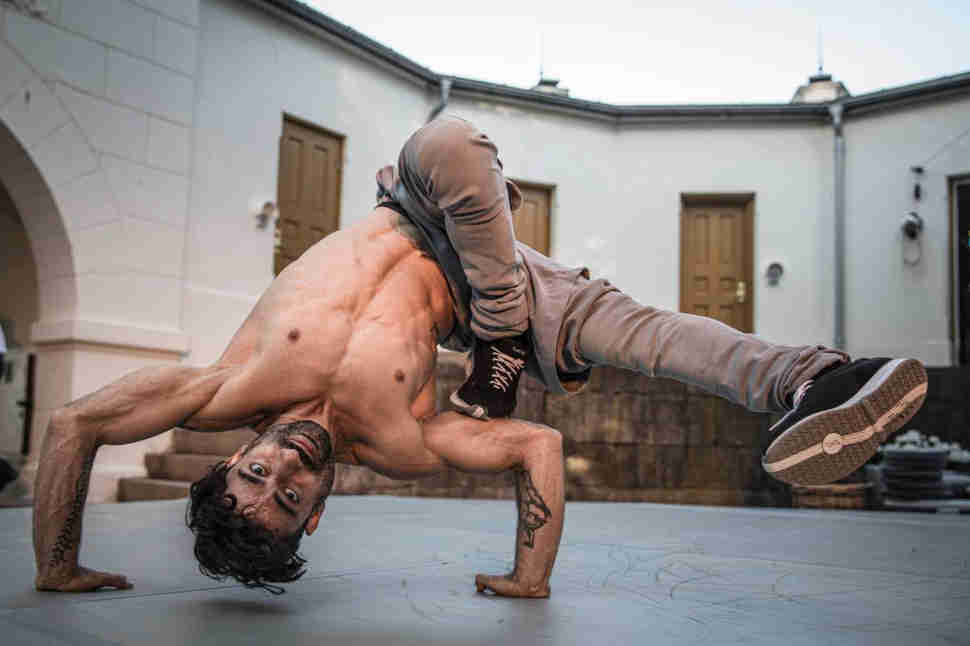 Friday, November 22-Sunday, November 24
Marina
The San Francisco International Hip Hop Dance Festival is taking over the Palace of Fine Arts this weekend with performances from dance companies from around the globe. This year's artists are tackling issues including religion, feminism, politics, technology, and the meaning of "home," and all guests will be treated to inspiring performances, DJs, cocktails, and more. Go to the 5pm Sunday performance and stay for the after party.
Cost: Single program tickets are $44 to $55; after party tickets are $20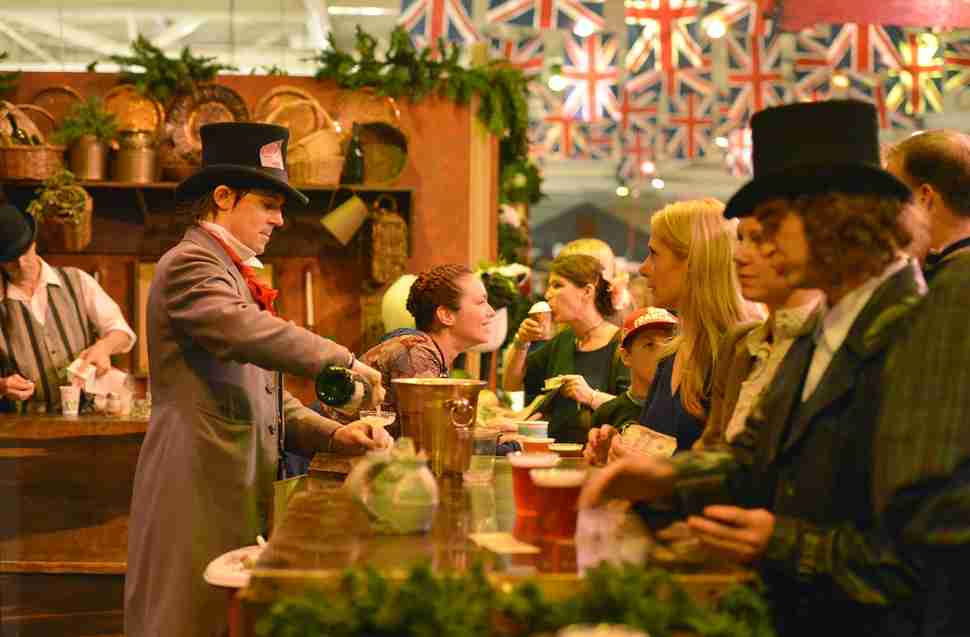 Saturday, November 23-Sunday, November 24
Daly City 
The entire Cow Palace transforms into Victorian London on Christmas Eve at this indoor fair with costumed players, and winding lanes of musical halls, theaters, dance parties, charming shops, traditional British fare that's actually delicious (we've tried it and can confirm), and pubs with draft ales, wine, hot buttered rum, Irish coffee, and hot toddies that will have you saying "Please, sir, I want some more". There's also a tea shop with high tea and an absinthe bar. Can't make it this weekend? The Dickens Fair happens every weekend through December 22.
Cost: $32
Saturday, November 23-Sunday, November 24
Treasure Island
Because of all of the development happening on Treasure Island, TreasureFest, the monthly flea market with waterfront views, over 400 vendors selling all kinds of good stuff, gourmet food, live local music, and adult beverages, is going to have to move in 2020. The new location has yet to be announced, but this is the last time it'll ever be on Treasure Island, so get your butt there for fun and a "Sno-vember" theme complete with 10 tons of snow.
Cost: Admission is $5 to $7
Saturday, November 23-Sunday, November 24
Fort Mason
West Coast, best coast. See how true that is at the West Coast Craft Fair at the Fort Mason Festival Pavilion where you can browse and shop jewelry, art, textiles, home goods, gifts, and so much more all inspired by the culture and natural histories of the West Coast.
Cost: Admission is free
Sunday, November 24
Oakland
The bad news: After 15 years, beloved Mexican restaurant Doña Tomás is shutting its doors. The good news: they're throwing a goodbye bash with a mariachi band, free food, cash bar, a pinata with awesome prizes, and a raffle. The consolation prize: The owners are opening Doña's, a new restaurant related in concept on Piedmont Avenue in mid-December.
Cost: Admission is free
Sunday, November 24
Golden Gate Park
The Fall Holiday Chocolate Salon is technically a shopping experience where you can stock up on hostess gifts and holiday presents for all of your friends and family who enjoy artisan, gourmet, and premium chocolate, but how can you buy if you don't taste first? Exactly. That's why the experience also includes chocolate tastings, demonstrations, and chef and author talks.
Cost: $20 in advance; $30 at the door (but if it sells out before then, there won't be tickets sold at the door)
Sign up here for our daily San Francisco email and be the first to get all the food/drink/fun SF has to offer.