San Francisco's showing off its fancier side this weekend with some exciting art fairs, A.C.T. performances of "Vanity Fair," a gourmet food festival in Sausalito, a wine and food event celebrating Mendocino, tours of a mansion that's been transformed by designers, and a boat parade in honor of Opening Day on the Bay. If that's all a little too fancy for you, don't stress: there's also some parties in the East Bay, a DogFest in Duboce Park, and an all-you-can-eat-and-drink party to celebrate Souvla's 5th anniversary.
Friday, April 26 - Sunday, April 28
Fort Mason
Whether you're looking to buy art or just enjoy browsing, this three-day Art Market is worth a visit. There will be 75 modern and contemporary art galleries from around the world set up inside the Fort Mason Festival Pavilion, as well as cocktails and food to purchase. The VIP preview is Thursday night.
Cost: $25 to $50    
Friday, April 26 - Sunday, April 28
Marina
The StARTup Art Fair is taking over the Hotel del Sol for the weekend. Over 60 artists will transform hotel rooms into exhibition spaces that you can peruse and shop. Friday night is the opening celebration where there will be music, performances, food, and drink.
Cost: GA: $15 in advance or $20 at the door; VIP: $100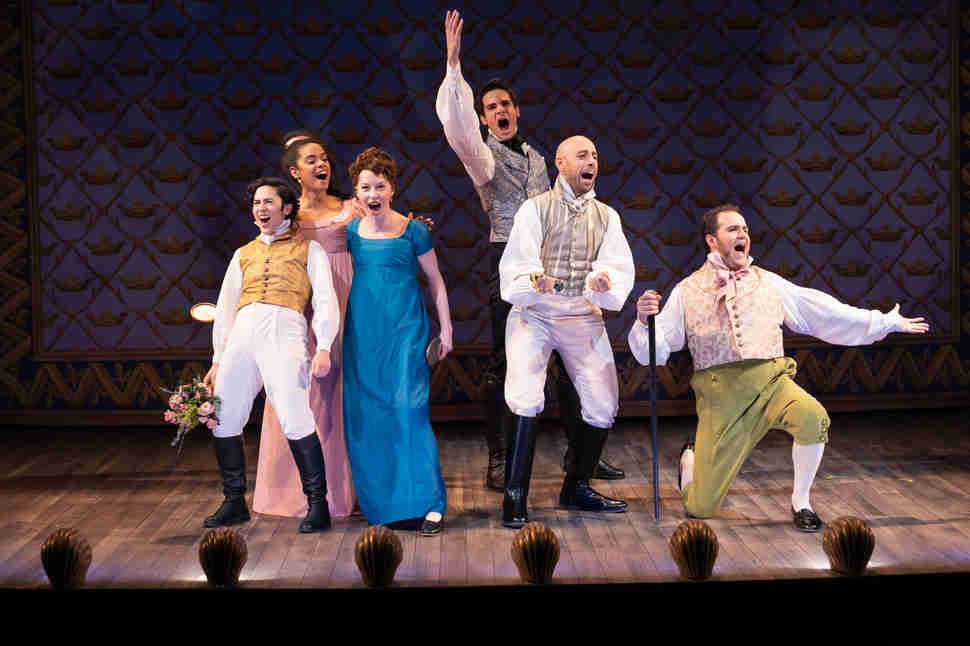 Friday, April 26 - Sunday, April 28
Union Square
Becky Sharp, one of the most memorable characters in fiction, comes alive in this stage adaptation of William Makepeace Thackeray's 19th century novel that will have you in stitches the entire performance. The play runs through May 12th if you can't make it this weekend.
Cost: $15 to $110
Friday, April 26 - Sunday, April 28
Sausalito
The Lexus Culinary Classic is back at Cavallo Point Lodge for a weekend of eating and drinking. The weekend events include cooking demonstrations, wine seminars, a Lexus driving experience, and more all culminating in the Grand Tasting on Sunday afternoon.
Cost: $120 to $250
Saturday, April 27
Bookstores all over the Bay Area
Support the Bay's independent bookstores at this one-day event where you'll be able to buy exclusive books and literary items, as well as enjoy author readings, live music, contests, and more.
Cost: Free
Saturday, April 27
Golden Gate Park
Head to the Vintage Paper Fair to buy or sell old postcards, photos, brochures, sports memorabilia, and all kinds of other interesting paper products.
Cost: Admission is free
Saturday, April 27
Fort Mason
Get a taste of some of the best wine and food from Mendocino during this afternoon event at the Fort Mason Center for Arts & Culture. There will be over 30 wineries, large and small, pouring their best wines, as well as samples from the top artisanal food producers.
Cost: $60
Saturday, April 27
Duboce Park
DogFest is an annual party for dogs to raise money for McKinley Elementary School. This year the festival will have a dog show with categories like best trick, best tail, best ears, a silent auction, games for kids, and vendors selling stuff for your dog. And don't worry if you think your pup isn't dog show material. There's also a category for "most openly corrupt best-in-show."
Cost: Free to watch; $20 to participate in the show
Saturday, April 27-Sunday, April 28
Presidio Heights
Every year a selection of top designers remake a space in one of the city's most beautiful houses. This year the San Francisco Decorator Showcase is taking place in a historic 18,000-sqft mansion. See their inspired work April 27th - May 27th. All funds go to the University High School Financial Aid Program.
Cost: $40
Saturday, April 27-Sunday, April 28
Treasure Island
TreasureFest is a monthly pet-friendly market where you can shop goods from indie designers and vintage curators, listen to live music, eat from amazing food trucks, and enjoy some cocktails, wine, or beer. Find a special present for your mom that she'll love more than those grocery store flowers you always show up with.
Cost: GA: $4 in advance; $7 at the gate
Sunday, April 28
Crissy Field to Pier 39
Sunday is Opening Day on the Bay. Watch the annual boat parade of over 100 historic workboats, fireboats, towboats, and more from the shore, or find a friend with a boat and watch it from the water.
Cost: Free
Sunday, April 28
NoPa
Souvla is celebrating turning five with an all-you-can-eat-and-drink Greek Easter feast. Proceeds go to La Cocina, a local nonprofit working to solve problems of equity in business ownership for women, immigrants and people of color. The party goes from 2 to 7pm.
Cost: $75
Sunday, April 28
Berkeley
People's Park is celebrating 50 years of being a community gathering space with a free concert that goes from noon to 6pm.
Cost: Free
Sunday, April 28
West Oakland
Who needs Coachella when there's Oakhella, a free festival celebrating music, art, and food in the sunshine? There will be live performances, vendors selling cool stuff, food trucks, and more from 1 to 8pm.
Cost: Free
Sign up here for our daily San Francisco email and be the first to get all the food/drink/fun SF has to offer.