Don't freak out, but this Friday is both Friday the 13th and a rare Harvest Moon. On top of that, it's also the last full moon we'll get on a Friday the 13th until August of 2049. Now you could sit at home clutching your crystals and hoping just to make it out alive, but you could also go to a food moon festival truck celebration, a short indie film festival, a festival about the environment with really cool musical performances, or a comedy show. Assuming you make it to Saturday, there's also a whole bunch more of that stuff, plus some cool parties at wineries, a Bloody Mary festival, a festival that's all about cheese, and a wacky beer circus unlike any circus you've ever been to.
Recommended Video
Timothy DeLaGhetto & David So Take Over LA's Premier Foodie Event
Friday, September 13
Fort Mason
According to the Gregorian calendar, mid-autumn is about two months away, but according to the lunar calendar, mid-autumn is this weekend, which means you can mark the end of the autumn harvest and honor the moon's representation of unity and togetherness at Off the Grid: Fort Mason Center. The event, also known as the Moon Festival, will feature lots of East Asian food and performances, as well as mooncakes from guest chef Shadow Lau who is flying in from Hong Kong just to share them with the OTG community.
Cost: Admission is free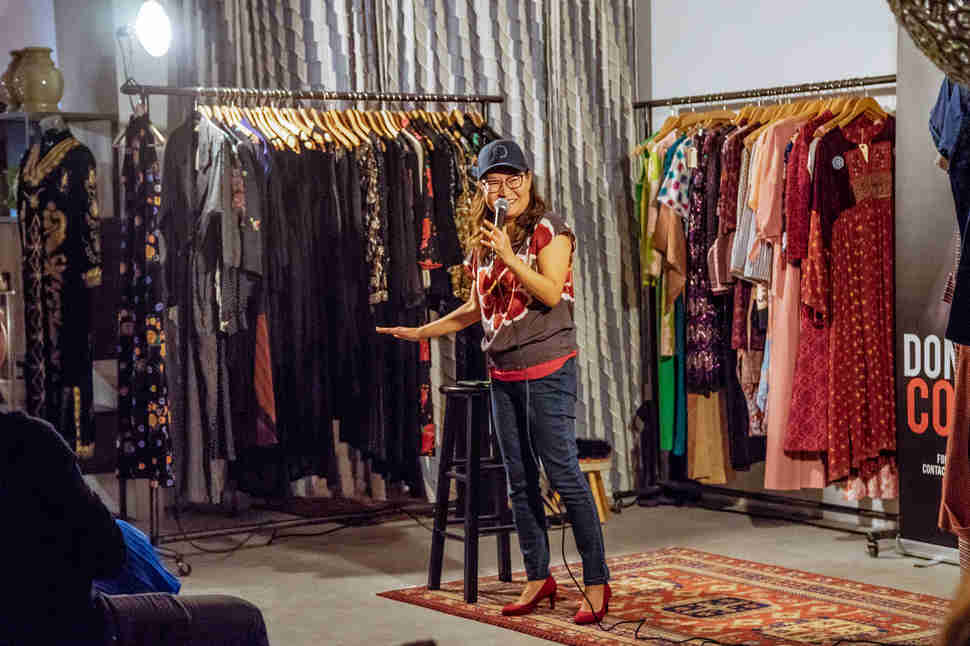 Friday, September 13 - Saturday, September 14
Don't Tell Comedy is taking over Silicon Valley this weekend with shows in Santa Clara, Los Altos Hills, Palo Alto, and Downtown San Jose. You won't know where the show is going to be until noon on the day of the event, but you can be sure there will be plenty of laughs and cheap drinks since it's BYOB.
Cost: Tickets start at $25
Friday, September 13 - Sunday, September 15
Japantown
The gift of a short film is that you can see a bunch of them in the time you'd only be able to see one feature-length film. Take advantage of that at the San Francisco Independent Short Film Festival this weekend. There are 12 themed programs, so you can pick the topics that interest you, like relationship stories, films about conflict, comedy shorts, and more.
Cost: $12.50 for one program; $65 to $95 for a pass
Friday, September 13 - Sunday, September 15
Presidio 
Planet Home is three days of musical performances, immersive and interactive art installations, planetary changing discussions, and amazing food and drink, all in the interest of shedding light on how we can take care of our only home: Planet Earth. Oh, and re: those musical performances, on Saturday, DJ Snoopadelic AKA Snoop Dogg and Wyclef Jean will take the stage. Plus, a keynote with Bill Nye the Science Guy!
Cost: $20 to $400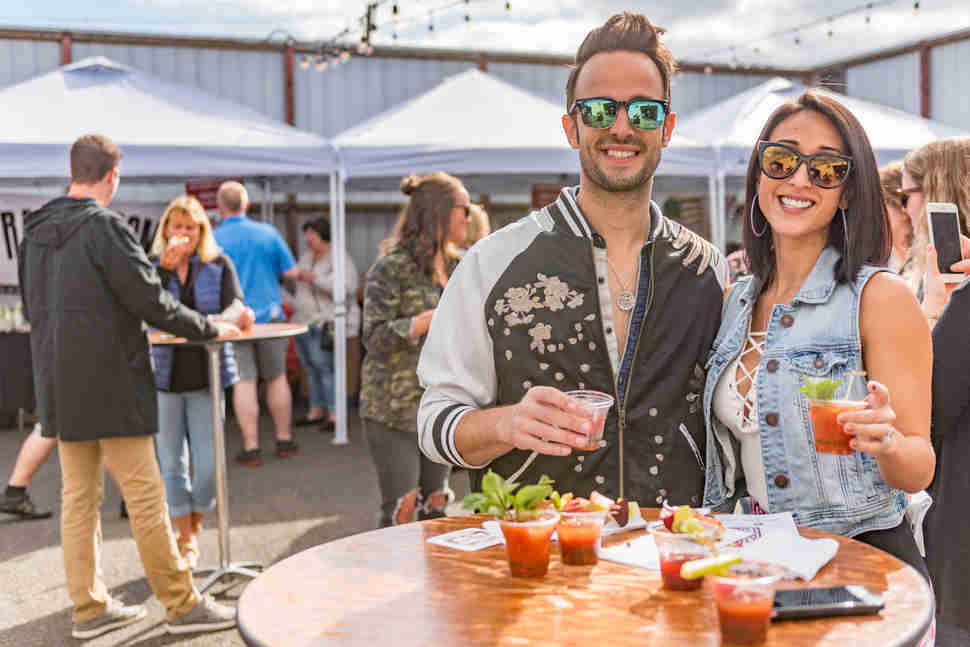 Saturday, September 14
Soma
You can go as hard as you want on Friday night knowing that on Saturday you're going to have access to all types of hair of the dog at this festival featuring the Bay Area's best Bloody Marys from restaurants like The Ramp, The Cliff House, and Foreign Cinema. Go VIP to get in 45 minutes before everyone else.
Cost: $45 to $55
Saturday, September 14
Saint Helena
Charles Krug's Tasting on the Lawn has been happening for 68 years and remains one of wine country's best harvest traditions. The afternoon includes an abundance of decadent food, including roast porchetta and artisan wood-fired pizzas, wine pairings (of course), and surprise cultural experiences.
Cost: $95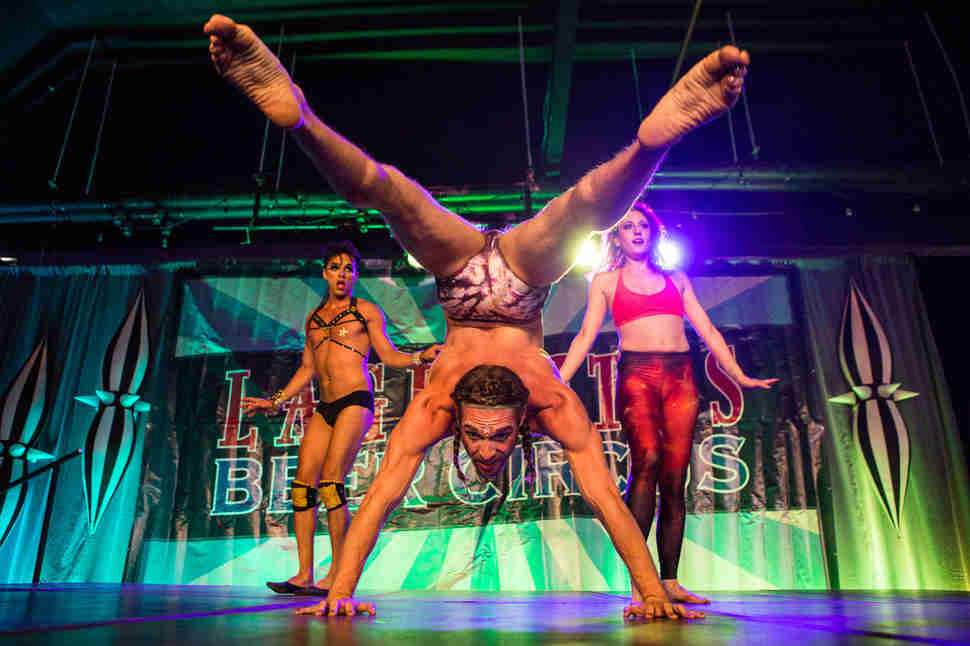 Saturday, September 14
Petaluma
You'll want to leave the kiddos at home for this very adult circus, complete with over 100 performers, like bands, burlesque, sideshow acts, and aerialists, plus food trucks, Midway games, "Sue-Va-Neer" schwag items, face painters and more. Wear your own freaky circus outfit if you want to compete to win in the costume contest, and come thirsty for Lagunitas beer, as well as suds from a few local brewers. Plus, the entire event benefits the Petaluma Phoenix Center, a local nonprofit that provides a wide range of youth programs, services and activities for young people in a safe and welcoming environment.
Cost: $40
Saturday, September 14 - Sunday, September 15
Glen Ellen
The Sonoma Harvest Music Festival at the scenic B.R. Cohn Winery is like a mini Bottle Rock with only 4,000 guests, plus artisanal foods, wine from B.R. Cohn, and craft beer. There will be five shows each day, and if you can't make it this weekend, you're not out of luck: Death Cab for Cutie, Silversun Pickups, Cold War Kids, and other indie bands will be playing next weekend.
Cost: $119 to $479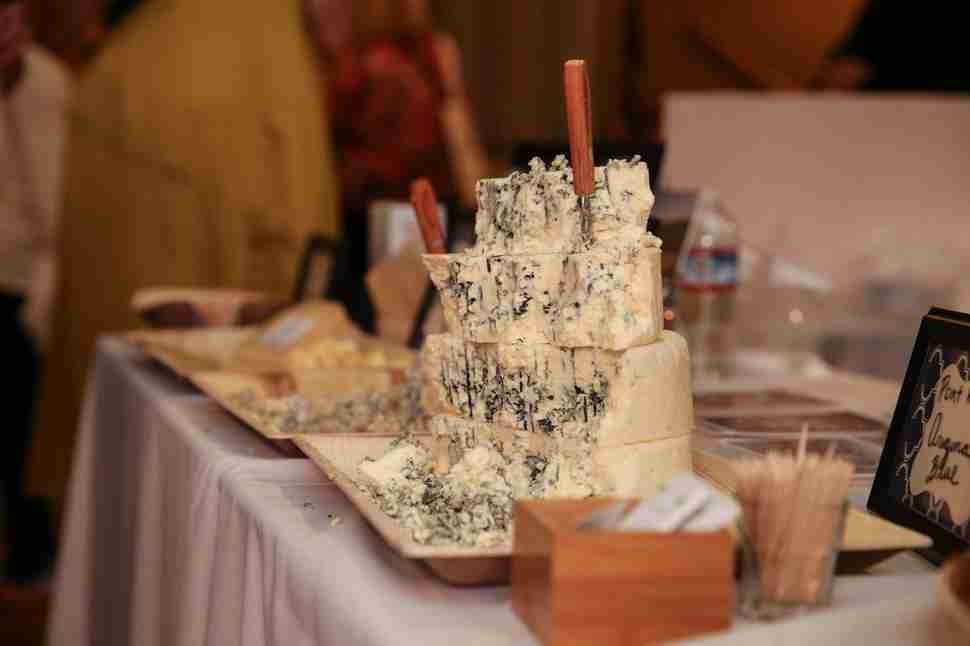 Saturday, September 14-Sunday, September 15
Lower Nob Hill
What better way to celebrate California cheesemakers than by eating their hard work? At SF Cheese Fest's Cheesemaker Celebration, you'll get a chance to do that, as well as meet 20+ cheesemakers, sample their wares, plus cured meats, jams, pickles, and more, and wash it all down with local beer, wine, and cider. All proceeds benefit the California Artisan Cheese Guild. If you want to take your cheese knowledge to the next level, attend one of the seminars on Sunday where you can learn about French cheese, and how cheese and chocolate best pair.
Cost: Cheesmaker celebration: $94; seminars: $75 and $120
Sunday, September 15
Golden Gate Park
Be prepared for the best laughter-induced stomach ache you've ever had thanks to Comedy Day in Robin Williams Meadow where there will be 51 comedians over the course of five hours, all performing on one stage. The entire event is free, but there will be food, wine, and beer for sale, 
Cost: Free
Sunday, September 15
Alameda
Take in the sunshine along with some soul-satisfying music, beer, and smoked meat at the Blues, Brews & BBQ Festival in Alameda. The fun goes from noon to 6pm with nearly 20 breweries, a dozen food trucks and vendors, and five live bands.
Cost: Admission is free
Sign up here for our daily San Francisco email and be the first to get all the food/drink/fun SF has to offer.