The best thing about Summer is... the way she got all dressed up like Wonder Woman to impress Seth Cohen on The O.C., obviously. But the best thing about summer -- especially in the Northwest -- is that once it gets started, it pretty much destroys summer everywhere else, in part because of all the music festivals you can go to. Here's every single one in Washington worth hitting: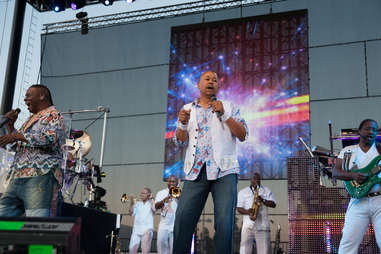 Three words: Jazz Pancake Breakfast. Plus, dozens of performances by both local and international jazz artist, spread over 11 venues, and... wait, you heard us say pancakes, right?
Seattle's Debacle Records brings together some of the Northwest's most adventurous "experimental" music acts for two days of "mind-bending noises" on two stages.
Four main multi-band shows, a showcase stage that features an open mic, plus all-night jamming in the camp ground with "midnight hot dogs" included. Get tix quick.
A... sorryaboutthis... monster four day fest featuring some of the world's hottest acts, including Major Lazer, Florence & the Machine, A$AP Rocky, Chet Faker, and 109 more.
So, tickets to Billy Joel's shows are sold out, but you can still sip wine while listening to the likes of Earth, Wind & Fire, Don Henley, and more of what are probably your parents' favorite acts.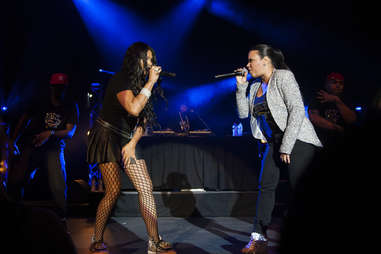 For Grammy nominated singers, up-and-coming trumpeters, and more, you gotta get moving on up to the Eastside.
Two days, 11 venues, 90 bands, and FINALLY.... a reason to go to Spokane.
Three days of Lumineers shows, a performance by Weezer, and a '90s hip-hop celebrations w/ Salt-N-Pepa, Coolio, Color Me Badd, etc. highlight this summer long string of weekend shows.
Come for the music, stay for the Power Tool Races.
Big time pickers, instrument workshops for kids (and adults), a slew of food and other vendors on site, and now... exciting news... free WiFi and paved roads at the campground/event site.
Basically brass and marching bands playing for free in public spaces all over the city.
The only Summer EDM festival in the state. Do not miss it.
"Weird Al" Yankovic? The B-52s? UB40? Wild Animals? You had me at "Weird."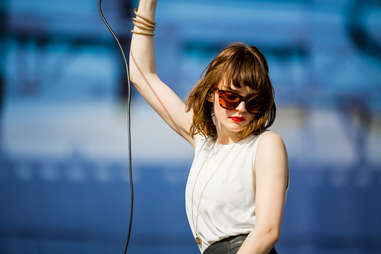 A beer garden, giant Jenga, and, oh yeah... 24 amazing Seattle acts like La Luz playing over three days
A small-ish and seriously laid-back rock/indie music fest on the snowless slopes of The Summit.
Free outdoor shows (from reggae and funk, to... harmonica?) in random public locations on Tuesday, Thursday, and Friday afternoons.
Probably the most Northwest-y of all these fests. Not only does it have 20+ indie acts on the schedule, there's kayaking, paddleboarding, mountain biking, and more.
You're probably gonna be in Ephrata in mid-July anyway so why not check out this family friendly, multi-genre music festival outside the local courthouse.
Robert Randolph & The Family Band, Wee Willie Walker, and more highlight this year's version of the longest running music festival in the state.
Seattle's biggest party takes over Seattle's coolest 'hood for three days of shows featuring local darling Odesza, plus Chvrches, Crystal Castles, and more.
It's basically the biggest country music show of the year. So obviously, it's on the east side of the state.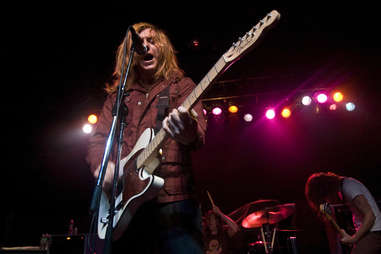 Like you need an excuse to take a ferry to the San Juans in the summertime. But just in-case, they've got four days of music, food, and outdoor activities on 33 waterfront acres.
See, we told you it was the biggest country show in the state... so big they needed two weekends.
Every Friday, KEXP is bringing some of the radio station's hottest acts to Seattle Center on four of Seattle's hottest weekends. For FREE.
This legendary bluegrass festival features four stages, a gaggle of late-night performances, beer gardens, access to a river, and much more.
Yes, they're still doing this. And yes, Good Charlotte and Sum 41 are still involved. Go get nostalgic.
Seattle's own Duff McKagan is (finally!) bringing his legendary band back to Seattle. Oh, and watch out for the flash... err, Slash Mob before the show.
After snacks, the thing people at the country's largest marijuana festival need most is music. Luckily, they've got it.
Six days of food (45 booths, over 200 menu items), and music (100 free concerts on three stages), all on the river in Downtown Spokane.
The Northwest's biggest festival is once again filling your Labor Day weekend with some of the world's biggest bands/performers, live comedy, art, and more.
An eclectic collection of artists perform for free on the streets of this small Whidbey Island town.
Half a chance to hear some solid roots-rock, blues, and Americana music, and half a chance to sit on the banks of the Naches River and drink local craft beer, wine, and cider.