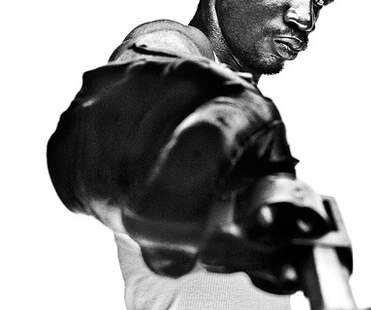 It takes a super fresh angle to reinvigorate something that's played out, which is why you just bought 3 Spoon engines, T66 turbos, direct port nitrous, and Motec System exhausts for your civic -- you hear that, Johnny Tran...NAWZZZZ! Freshening up the whole street food thing by taking it...beneath the street, Streets SF.
Brought to you by SF's just-launched underground supper club graffEats, Streets SF's a clandestine culinary event held at an "underground gallery", where 50 attendees'll carouse at communal tables while experiencing a rad convergence of art and grub, all inspired by the "street", which hopefully isn't 6th. The ridiculous, multi-course menu's got everything from crispy BBQ carnitas (with heirloom beans, braised onion, and radish), to jalapeno/opal basil/mango-aided pho, to fish n' chips that're flavored up with escolar, curry and a vinegar called "Xerxes", which'll eventually slay your taste buds -- all 300 of them. Adorning the walls'll be photography by Oakland's own Shane Nash, consisting both of up-close-and-personal portraits of rappers like Devin the Dude and Fat Joe, and shots of not-famous thugs that're packed with behind-the-scenes drama, e.g., one tracks a single tear down the face of a man who's just been sentenced to life in prison, so...enjoy that fancy vinegar!
Libations come courtesy of local Old World Spirits, makers of super high end absinthe, brandy, gin, etc., which'll play their parts in specialty cocktails that include "La Sorciere Sazerac" and the "Fuzzy Henry", named for a dude who got a lil' woozy from all that nawz -- you getting this, Tran? NAWZZZ!!!