Valentine's Day and President's Day have fallen on the same weekend, so get ready for four days of love and a little extra R&R. You could lean into the mushy side of things with a romantic dinner date or a quirky party, or, take part in one of the myriad other happenings, like a Japanese Ikebana class, a self-care Sunday yoga session, an improv festival, or a parade in honor of George Washington. Make this your first stop for events and things to do in DC this weekend.
Through Sunday, February 16
The National Theatre
Based on a true story, The King's Speech chronicles King George VI's struggle with a speech impediment. The original play is making it's US debut and will be in DC for just 6 days. 
Cost: Tickets start at $54
Eat your heart out on Valentine's Day
Friday, February 14
Various locations
It's true what they say -- the way to anyone's heart is through their stomach. If you hurry, you might still be able to snag a table at one of the city's most romantic restaurants.
Cost: Prices vary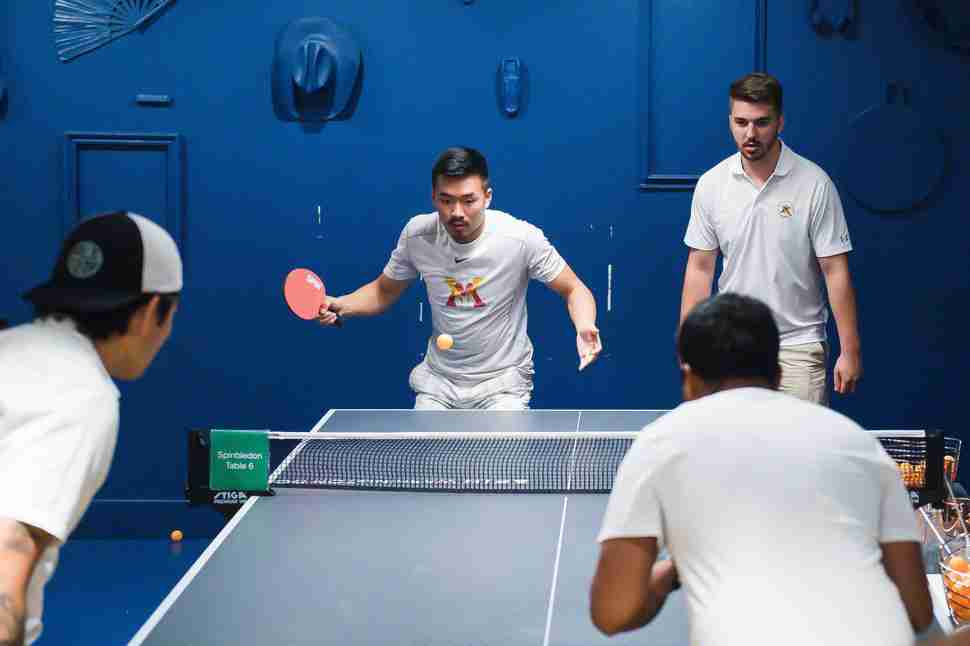 Do something unconventional to celebrate love
Friday, February 14
Various locations
If a fancy dinner isn't your scene, spend the most romantic day of the year doing something different. Play some ping pong at Spin's Love Pong party, shop at a pop-up Parisian flower market at Le Diplomate, or celebrate all kinds of love at Calico's VAL/PAL/GUY/GALentine's Day party. Single and ready to mingle? Listen to people pitch their friends at a Shark Tank-style dating event at Franklin Hall.
Cost: Prices vary
Friday, February 14 - Saturday, February 15
Shocktober
It is FEARbruary, after all. Leesburg's popular haunted house is opening this weekend for an anti-Valentine event. The self-guided tour takes you through 32 rooms of terror in the horrifying Carlheim Manor. Proceeds benefit the Arc of Loudoun, a nonprofit dedicated to providing opportunities for people with disabilities and their families.
Cost: $35-$40
Friday, February 14 - Sunday, February 16
The Watergate Hotel
The AKC's Museum of the Dog in New York City is hosting a pop-up exhibit at the Watergate for this weekend only. Artifacts and art dedicated to the dogs of The White House will be on display in the hotel, including FDR's Fala and the Bush's Miss Beazley and Millie. 
Cost: Free
Friday, February 14 - Monday, February 17
Middleburg, VA
The town of Middleburg is hosting its ninth annual winter weekend sale. Stroll the streets of the the village looking for the telltale blue and white balloons in front of participating shops, where you'll find deals on everything from clothing and accessories to housewares and beauty products.
Cost: Prices vary
Show up for your day with new Coca-Cola Energy -- it has the same delicious Coke taste with a boost to help you enjoy all of life's most fun moments. Coke Energy has the energy you want, with the taste you love.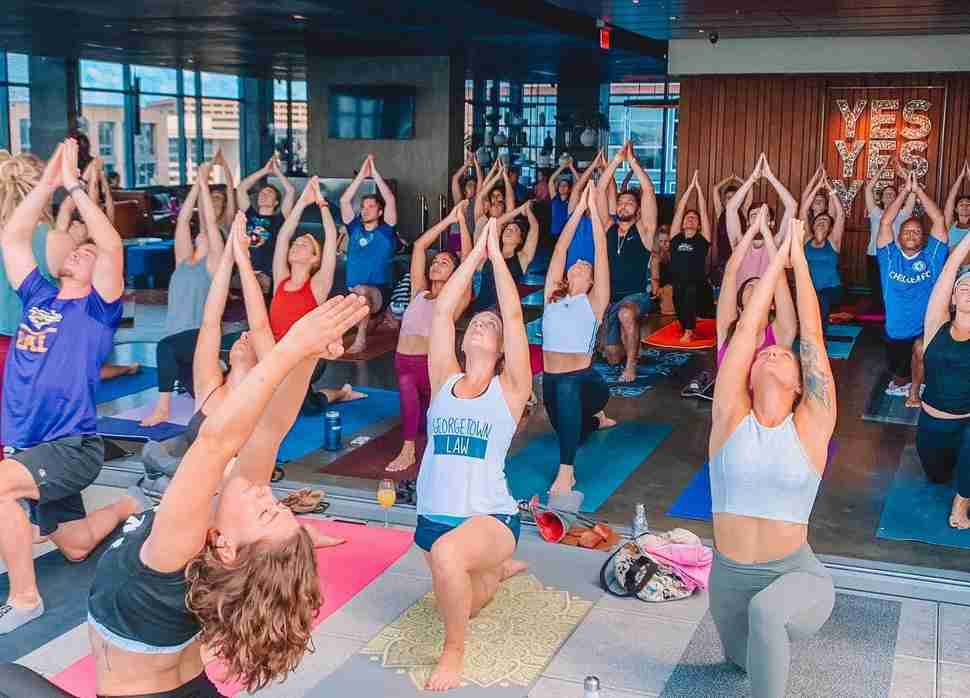 Sunday, February 16
12 Stories
Rise and shine with a morning of self-care and waterfront views on the rooftop of 12 Stories. The event starts with an invigorating yoga flow, followed by a social hour, plus a class where you'll learn to make your own body scrubs and affirmation candles. 
Cost: Tickets are $20
Sunday, February 16
Toki Underground
Toki Underground is partnering with Rewild to introduce the DIY-curious to the world of Ikebana. During the three-hour workshop, you'll learn the centuries-old Japanese art, snack on onigiri, and leave class with a completed floral arrangement. 
Cost: Tickets are $79
Sunday, February 16 - Monday, February 17
Source Theater
Washington Improv Theater is celebrating African-American improv talent with a mini-festival called The Cookout. The event aims to spotlight the often under-represented presence of black performers in the improv world, and will feature new and existing improv teams with all-black casts. 
Cost: $15-$18
Enjoy an extra day of brunching
Monday, February 17
Various locations
As most holiday weekends do, President's Day brings one more opportunity for brunch. Lots of popular spots are open on Monday, including All Purpose Capitol Riverfront, Ambar Clarendon, Summer House Santa Monica, and Buena Vida.
Cost: Prices vary
Observe George Washington's birthday
Monday, February 17
Various locations
Though GW's birthday isn't until next Saturday, celebrate on this national day of observance. Visit Mount Vernon for a wreath-laying ceremony at his tomb, followed by a jubilant afternoon in tribute to the General. In Alexandria, there will be a musical birthday parade through the streets of Old Town.
Cost: Free admission
Sign up here for our daily DC email and be the first to get all the food/drink/fun in town.