You should always take the chance to improve an already great idea, whether it's birthing Breakfast Pockets from Hot Pockets, or making yourself P. Diddy-rich by sampling every classic song ever and adding clever ad-libs like "uh-huh", and even more notably, "yeah!". Taking the opportunity to be bigger and badder, Grindhouse Killer Burgers 2.

Offering infinitely more than the beloved "Yankee"-/"Apache"-style burgers available at the original Curb Market location, GHKB2 boasts all-new eats, a full bar (!!!), and a gritty spaced-out diner look thanks to aircraft nose-esque hanging lamps, a curved orange leather banquette, a mural of robots holding burgers/ donuts/ Grindhouse take-out bags, and a collection of look-alike toy 'bots in mint condition, who want you to love them for who they R and B. In addition to the new starters menu (the pick-three Slider Sampler, pickle chips...), they've got new Southern-inspired burgs like the "Dixie Style" w/ fried green tomato, pimento, and Carolina cole slaw (plus new super-hot Diablo sauce by request), and the sliced onion/ pimento/ jalapeno/ beef chili-topped "Hillbilly Style", not to be confused with "Hillbilly Stiles", who lives in a van instead of surfing on one. Pour-ables include six drafts including Victory Prima Pilsner and a rotating seasonal keg, cans like Old Chub Scotch Ale, and bottles like Sweetwater Sch'Wheat, Terrapin Rye, and Allagash Tripel (all available in buckets); they're also now offering boozy milkshakes like the Maker's/ mint schnapps/ choc chip "Booty Shake", and the Whynatte/amaretto "Stimulus Package", which Hillbilly Stiles uses to get ladies between the TARPs.

Like the original spot, they'll be showing horror/ kung-fu/ other awesome flicks, projected onto a large gray-painted wall splotch. They've also got wine in two categories: "Cheap" (including Cali's Blackbox), and "Classy", like the French Pinot Noir Arrogant Frog, which some people might call Diddy, but what does he care: every morning, he eats like three Money Pockets!
Recommended Video
This Dublin Iced Coffee Combines the Superpowers of Beer, Whiskey, and Java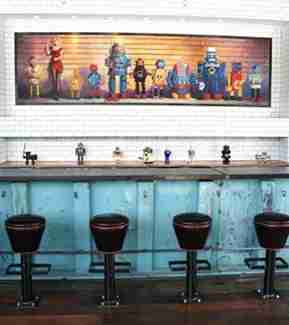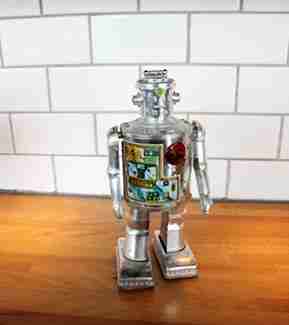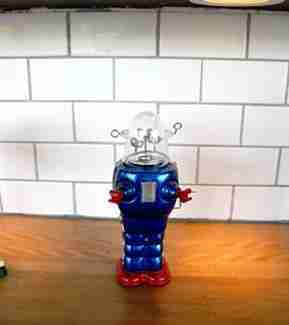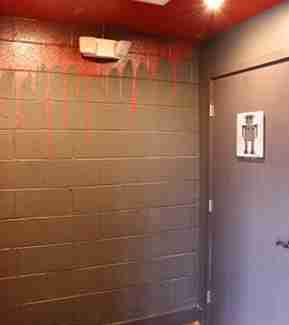 Previous Venue
Next Venue
Venue Description
1. Grindhouse Killer Burgers
1842 Piedmont Ave NE, Atlanta, GA 30324
Grindhouse Killer Burgers is kind of like the reading a 'Choose Your Own Adventure' book, but it's better because there's food involved. Orders are customized from scratch from the meat (beef/turkey/veggie) to the size of the patties to the toppings (of which there are a dozen), but if you aren't feeling creative, there are a handful of burger "styles," like the Hillbilly with brisket chili and the bleu cheese-heavy Yankee. A lot of folks drop by and get theirs to go, but they miss out on the kung fu movies that are always playing on the flatscreen tvs.