With a name chosen by bros-in-law Shaun Doty and Lance Gummere "because it sounds like a family-owned resto", Bantam & Biddy (which are actually two types of chickens whose own families miss them very much) is here to serve you premium bird and pig in a casually cool corner of Ansley Mall with a heated/ covered courtyard patio, a hickory bar sitting on stacked window frames, and orange banquettes with rooster-embellished cushion pins

The easygoing appearance masks B&B's chef-driven soul (they spent racks on top-notch kitchen equipment... which itself sits on racks!), so peer into the open kitchen as they plate your lunch or dinner meat-'n-three (sides count duck fat fries and speckled Anson Mills grits) headlined by regionally pastured rotisserie poultry, or Niman Ranch pork that's famously juicy, and thankfully not all a dream

Other entrees include grass-fed meatloaf w/ bourbon/ ginger/ soy "Kentuckyaki" sauce, and next month they'll start breakfast like fried chicken & waffles w/ cane syrup, cappuccino-sauced doughnut holes, and organic-egg burritos w/ black beans & aged cheddar, also a crew who started a beef with Young Money, then totally forgot about it and took a nap in a chair

You'll also be happy to know that there's a full bar, and that they have drafts of 420 and Left Hand Milk Stout, plus bottles of Hopsecutioner and CA's Bison Organic IPA, which is described as having a crisp flavor that's "moderately bitter", just like those chickens' families, who might speak up if they weren't, well, chickens.
Recommended Video
Drink This Winter Bourbon Smash and Conquer Cold Weather Forever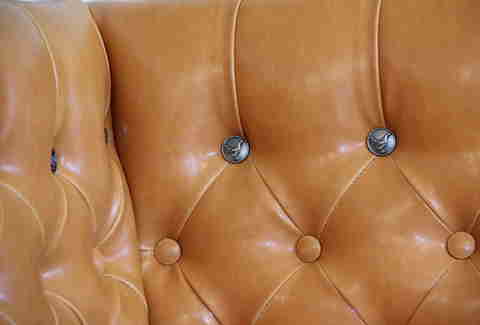 Previous Venue
Next Venue
Venue Description
1. Bantam & Biddy
1544 Piedmont Rd, Atlanta, GA 30325
At its core, Bantam & Biddy is a Southern diner: affordable comfort food is king. Its flagship location, on a corner of Ansley Mall, sports a hickory bar with craft cocktails, and orange banquettes with rooster-embellished cushion pins, as you'd expect from a Southern diner. At all of its locations across Atlanta, Bantam & Biddy gives high-quality, regionally-sourced proteins (poultry and seafood alike) and seasonal vegetables the Southern treatment, resulting in dishes like buttermilk-fried chicken, fried green tomatoes, Creole shrimp po-boys, and braised collards.