Chioco Design (Lavaca Teppan, Galaxy Cafe, Star Bar) have completely revamped the old Bouldin Creek Coffeehouse into a haute-cozy haven for chef-prepared Vietnamese cuisine and French pastries. The culinary reins are held by the Perla's/Lambert's team, with standouts like the House Specialty banh mi (chicken liver mousse, pork pate, roasted pork), remarkably luxe phos (fillers include braised McAllen short rib, Dungeness crab), and pidgins like crepes with pork, shrimp, bean sprouts, herbs, and nuoc cham ("Nuoc-nuoc" "Who's there?" "Um, I'm a fish sauce").
Recommended Video
Spinach and Artichoke Dip Pizza, the Ultimate Party Appetizer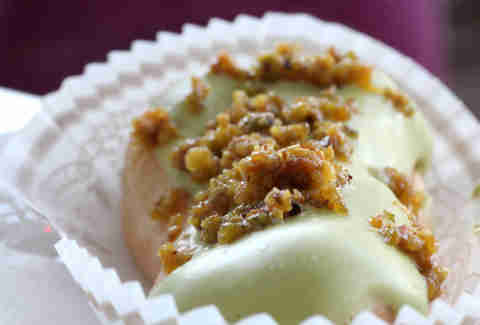 Previous Venue
Next Venue
Venue Description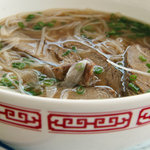 1. Elizabeth Street Cafe
1501 S 1st St, Austin, TX 78704
The brainchild of barbecue and seafood masters Perla and Lambert, Elizabeth Street Cafe serves up Vietnamese dishes with French accents. Try a "Shaking" Steak & Eggs with Niman Ranch ribeye, sauteed spinach, spicy caramel, and toast, or a peach galette with homemade puff pastry and chia ice cream, slathered in ginger peach compote.