Wham! is going to have to change the lyrics to their breakout hit, because Sushi-A-Go-Go's just opened a brick-and-mortar: Kome, serving an expanded menu of seaweed-wrapped delicacies as well as homestyle Japanese fare out of a space made playful by touches like a sushi-chef bobblehead and Scrabble tiles spelling out the resto's name, even though it's only worth a measly 10 points.



Newly added "Izakaya-style" plate-fillers run from Suzuki Kimchi (pickled sea bass), to tempura'd Camembert, to Ika-yaki, a whole grilled squid with grated ginger, bypassing the traditional route of serving Shaun White shredded.



Beyond holdovers like the Rock'n Roll, "Kome Originals" include sushi sensations like the deep-fried, tempura-sauced Midnight Sun (smoked salmon, cream cheese, avo, candied jalapeno), the Super Star (squid, tuna, daikon, cuke, shiso, ume plum, sushi shrimp), and the Tarantula, with soft-shell crab, tempura shrimp, tobiko, lettuce, avo, carrot, and two sauces: Go-Go and TX Green, also the only reason Rick Perry's still in the race.



To ensure all goes down easy, Kome's also plying patrons with Japanese beers and rice liquors including Texas Sake Co's Whooping Crane and Rising Star -- much like a short-shorted Andrew Ridgeley, it'll put the boom-boom into your heart.
Recommended Video
Meat Flowers Are Here to Give You The Best Valentine's Day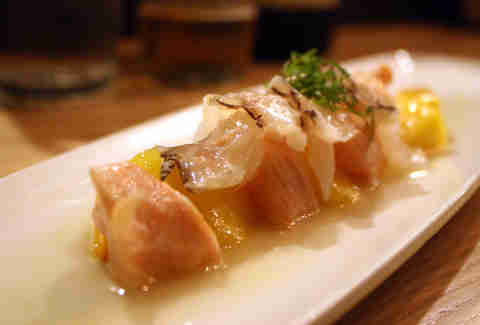 Previous Venue
Next Venue
Venue Description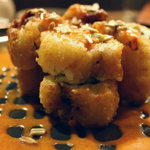 1. Kome
4917 Airport Blvd, Austin, TX 78751
Designed by Japanese craftsmen, Kome has a modern atmosphere that compliments its homestyle Japanese comfort food. An extensive menu of Izakaya style meals and sushi rolls have influences from the owners' travels to other parts of Asia, with an added Austin flare.