The latest from the crew behind that bar you definitely don't hit up to grind with 23yr-old girls who went to Middlesex & Colby (yes, of course Clerys), GT's a rustic, history-evoking eatery slash watering hole slinging "charcuterie, shellfish, and Yankee classics" out of a historic old (once waterfront) granary built in 1816. After deftly dodging that girl's friends on the Greenway, get ready to: Pick A Level: Tied together by a crap-ton of Vermont barnwood, the two-floor, 250-seater features an exposed brick-heavy street level rocking brown leather chairs, glass jar pendant lighting, and a massive 700lb glass-topped table handmade from old farm equipment gears. Meanwhile, the cavernous Cask of Amontillado-esque downstairs boasts a 15-seat bar and giant granite block walls that were originally part of that pier. Stuff Yo' Face: Get things rolling with small bites like lime aioli'd corn in the husk, and panko-crusted Scotch eggs w/ pork sausage, before advancing to even heartier portions like the smoked bacon Granary Burger topped w/ a fried egg, or chicken & waffles in a bourbon maple drizzle, also Louie Anderson's dream forecast. Drink Said Face Off: Make sassy comments to your friends over craft cocktails served in Mason jars or one of 30-plus suds that include Somerville's Slumbrew Happy Sol, Kentucky Bourbon Barrel Ale, and Fluffy White Rabbits from Pretty Things, most of whom you definitely haven't already alienated at Clerys.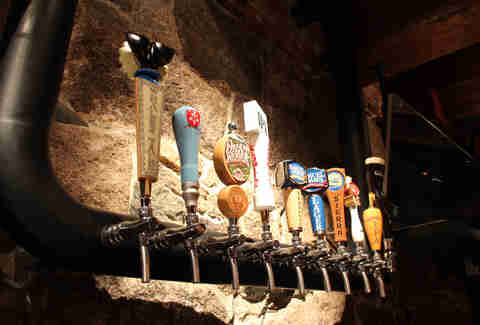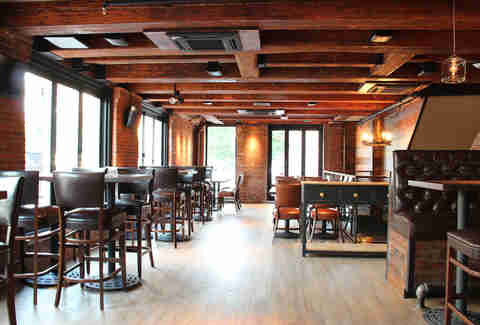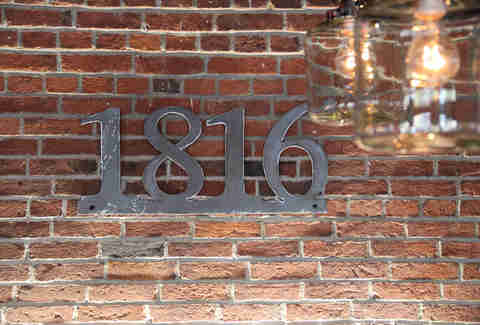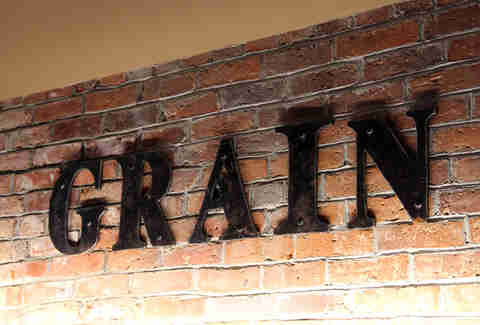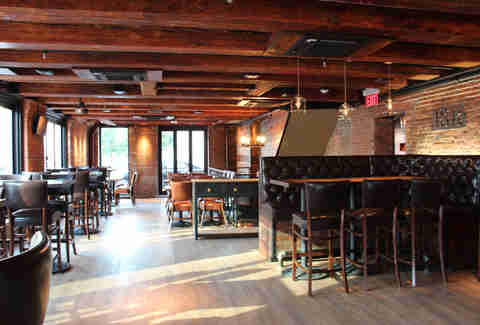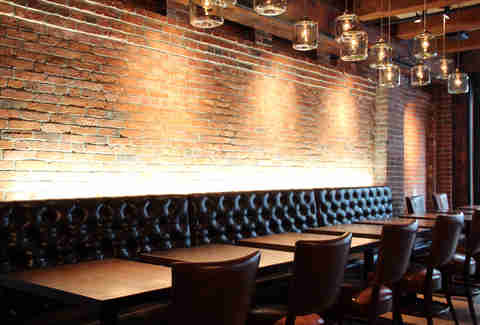 Previous Venue
Next Venue
Venue Description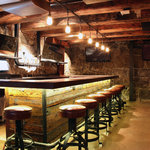 1. Granary Tavern
170 Milk St, Boston, MA 02109 (Financial Dist Waterfront)
This Milk St establishment boasts 250 seats throughout two floors, a pair of bars, and a menu laden with seafood and comfort grub prepared with locally sourced ingredients.