Think about what you've come to expect from Chinatown: waving gold counter cats, colorful fish tanks, mad amounts of women pretending to be Evelyn Mulwray in order to flummox Jack Nicholson. Well, Shōjō is the exact opposite. The industrial-vibed Asian bistro/ lounge from two area cousins has traded faux-friendly felines and Faye Dunaway imposters for house-infused spirits and modern takes on pan-Asian favorites. Assuming you only hit C'town for late-night, underground poker games, add this to My Thrillist before Monday's opening and get all your most pressing questions answered, right here: I've been led to believe from previous readings that this is where you'll inform me what the spot looks like? Fine. Expect polished concrete floors, exposed brick, caged pendant lights, a bar of reclaimed wood planks from the 1700s, communal tables, frosted rice-paper windows, and an eye-catching, full-wall mural that depicts the mythical journey of a half-man/ half-orangutan (Shōjō) traveling to the ends of the earth in search of an endless river of sake. Seriously. None of that is a joke, not even the frosted windows part. That endless river of sake bit seems like a smooth place to transition to drinks. That's not really a question, but Asian/ craft drafts (Sapporo, Palm, BBC) and a full repertoire of sakes/ soju complement their supply of Mason jar'd house-infused spirits (think gin w/ juniper berries) and 'tails like the spiced rum & coconut creme Chairman's Painkiller and a signature port-soaked pineapple number known as the Fog Cutter, despite the fact that drinking it will put you in one. Maybe now provide some examples of food, and bring this thing back around with some sleek Chinatown reference? Stop acting like you call the shots! Anyway... um, lunch to late-night noshings run the gamut from duck fat fries w/ Sriracha aioli, suckling pig bao w/ kimchi, and BBQ pork steamed buns, to crispy surf clam tacos w/ fresh jicama, and an almond/ rice-encrusted shrimp & water chestnut/ pork meatball duo so delicious, you'll make sure no one else Gittes any.
Recommended Video
This Is The Cheapest Michelin-Rated Restaurant in NYC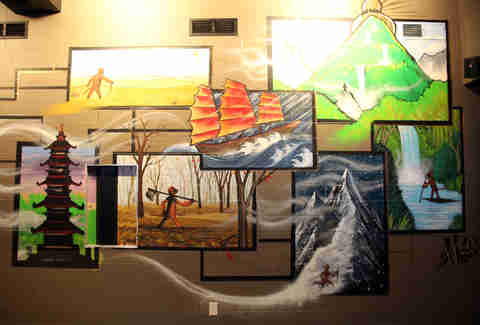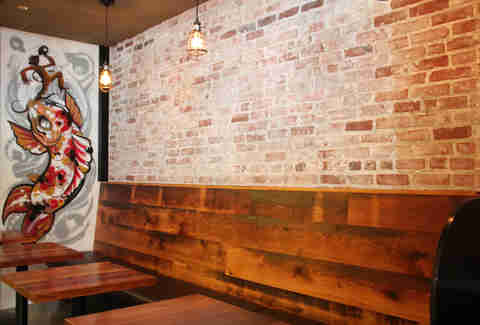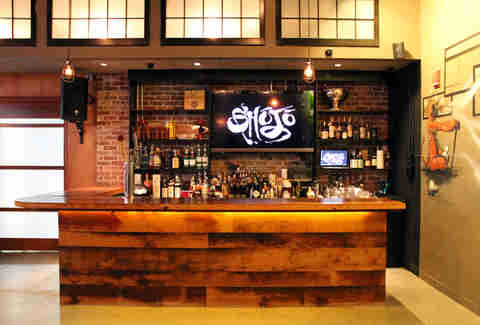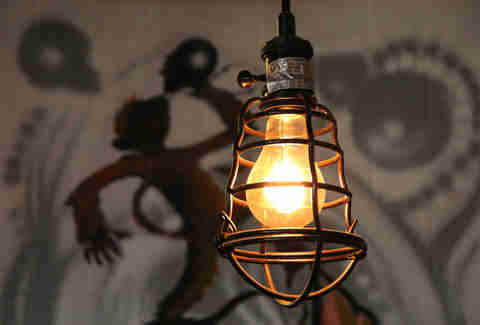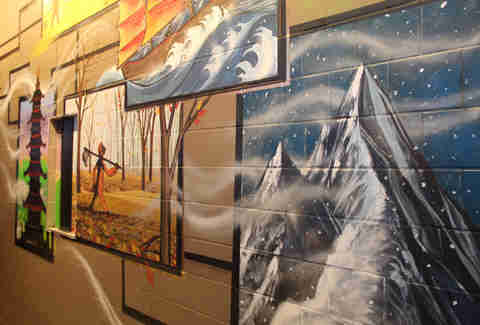 Previous Venue
Next Venue
Venue Description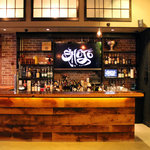 1. Shojo
9 Tyler St, Boston, MA 02111
Tucked away in Downtown Boston's Chinatown and named for a Japanese sea spirit, Shojo focuses their Asian fusion far on small plates of meats and steamed buns alongside savory noodle bowls. Much like its customers who order a slew of plates and share them amongst themselves, this hidden treasure covered with urban takes on famous Japanese art has also got a penchant for sake and inventive house cocktails.