To celebrate the season those sex-addled trend mavens at the Weather Channel call "Summer", the squad at Catalyst is kicking off a menu exclusively for the resto's 40-person patio starting tomorrow, so make like you're standing in the express lane at Roche Bros, and check out:

Meats: If you don't eat the pants off some Crispy Pork Ribs w/ endive-carrot slaw, then at least be a gentleman and take off your own before diving into their messy-delicious burger topped w/ bacon, cheddar, caramelized onions, housemade ketchup, aioli & roasted tomato on a brioche bun

Fishes: Why drive five hours up to Blue Hill Bay (30min stop in Kittery at the Aeropostale outlet already factored in) for mussels when you can get 'em here alongside garlic aioli & fries. Or tell everyone you hate Maine and order the fried clams topped with pickled peppers & tartar, instead.

Other Stuff...s: Combat those Zumba workout gains with housemade ice cream profiteroles, or chocolate mousse & orange creme fraiche, then day drink like an entirely self-confident man's man with a deal on magnums of Rose -- after which it shan't take a studly, bang-crazy Weather Channeler to predict things might get cloudy.
Recommended Video
Potato Skin-Breaded Queso Balls Will Make All Other Apps Obsolete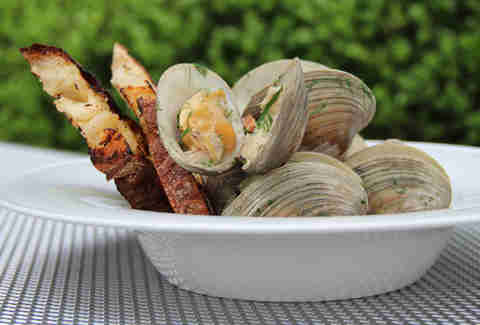 Previous Venue
Next Venue
Venue Description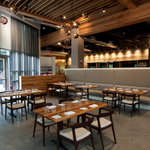 1. Catalyst
300 Technology Sq, Cambridge, MA 02139
Starting your day at a place called Catalyst is pretty easy considering the enjoyable, locally sourced organic food options. But you can just as easily (and ironically) end your day there with a house cocktail, beer, or glass of wine.