Ramen. You always tell people you "lived on it" in college, but the fact is, you lived on the second floor of the substance-free dorm, and you ate pork chops in the dining hall and they were delicious. Giving you the ramen you only wish you could've pretended to eat in college, YumeWoKotare. YWK is a cozy 18-seat Japanese soup shop from a dude with five similar joints in Japan, though this one is situated in Porter's former comeback-savvy Zing! Pizza, serves nothing but ramen, and boasts a moniker that translates into the phrase,"Talk about your dream" (unless, of course, it's that one where you're the girl from Curly Sue). Sit: Rocking paint-splattered blue walls hung with a crap-ton of picture frames that'll eventually be filled with the handwritten aforementioned "dreams" of customers, the room's anchored by a communal 10-seat wood dining room table, six counter stools, and, assuming you're more of a lone "I brought this Ken Follett novel with weirdly extensive sex scenes specifically so no one would bother me" wolf, a single desk-lamp-adorned one-top nestled in its own nook. Eat: Ramen. And then more ramen. All of it pork. Your opening-day options include a bean sprout, cabbage & soybean accented bowl w/ two pieces of pork, OR a similarly accented "buta" ramen with five pieces, which is wayyy more than you ever pretended to eat in college.
Recommended Video
Potato Skin-Breaded Queso Balls Will Make All Other Apps Obsolete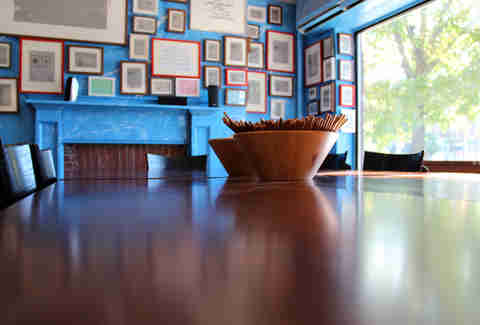 Previous Venue
Next Venue
Venue Description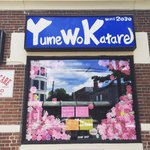 1. Yume Wo Katare
1923 Massachusetts Ave, Cambridge, MA 02140
Yume Wo Katare serves ramen, and nothing but ramen. Each bowl is filled with rich and silky broth, a mountain of long noodles, and thick-cut slices of tender pork. The portions are huge, and once you've slurped your last noodle, a waiter will give you a piece of paper to write your life goals, which will then be hung on the wall. The tiny Cambridge spot racks up quite a crowd, so be prepared to wait at peak lunch and dinner hours.