Proving not all meat markets offer only dollar drafts and girls from Needham who went to Colby and now work as assistant account execs at Hill Holiday: M.F. Dulock Pasture-Raised Meats. From the dude behind Concord Prime & Fish, it's an old-school, "we know your preference of cut by memory, although not yet, 'cause like, we just opened", full-service butcher shop off Davis Square that specializes in small farm (as in, maybe five cows a year max) whole animals and, like Stonehill, gets all its students meat entirely from the Northeast. So you don't panic and order bologna, get familiar with


The Space: Boasting a mod take on the '40s butcher shop, the room has plenty to keep you entertained/ educated whilst waiting for your cow tongue, including their collection of personal cookbooks, to-scale murals of sheep, pigs & cows handpainted on the wall and diagrammed by section, and framed drawings of cuts accompanied by punny sayings like "Prime Ribbed For Her Pleasure" and the more straightforward "I Like Big Butts"


The Meat: In addition to housemade sausage and traditional cuts of beef, veal, goat, pork, and lamb (FYI, there's no poultry), MFD uses seam butchery cutting techniques to offer more unusual cuts including cross-cut beef shank and cowboy-cut rib steaks, plus pork head, bone-in belly & blade steaks, which're likely significantly lower now that the lead actor is in prison


The Extras: For guys that like to work their own meat (!), MFD also peddles at-home charcuterie & sausage-making kits, as well as everything from lamb & hog casings to necessary-meat-sweetener dextrose in powdered form, also what those Needham chicks are in, after a few covert trips to the ladies' room


Recommended Video
You've Been Cooking Pasta Wrong. We're Going to Show You How to Do It Right.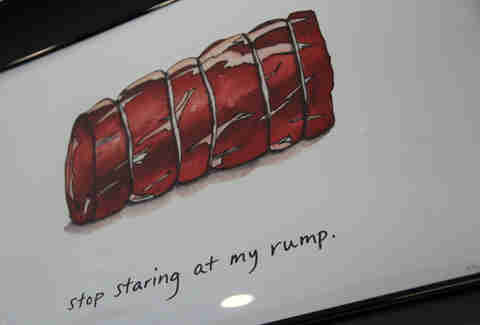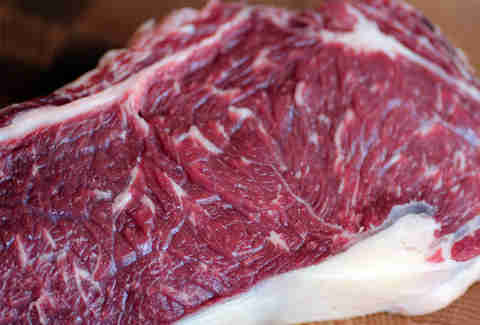 Previous Venue
Next Venue
Venue Description
1. M.F. Dulock Pasture-Raised Meats
201a Highland Ave, Somerville, MA 02143
Proving not all meat markets offer only dollar drafts and girls from Needham who went to Colby and now work as assistant account execs at Hill Holiday: M.F. Dulock Pasture-Raised Meats. From the dude behind Concord Prime & Fish, it's an old-school, "we know your preference of cut by memory, although not yet, 'cause like, we just opened", full-service butcher shop off Davis Square that specializes in small farm (as in, maybe five cows a year max) whole animals and...