Remember that recently-opened, Nashville-styled Southern joint M3? And how you were always like, "I would totally go there, but I'm only around Davis Square during the day because I'm scared of the dark, despite the fact that the Tufts Admissions Department says that Davis offers students a 'hip neighborhood atmosphere'"? Well you did say all of that, and the dude behind M3 listened, then made fun of you, then opened up for lunch, with never-before-seen items like: Frog Legs: Marinated in buttermilk, breaded in cornmeal, and served fried with red harissa to dip, this is what people in the Bayou would eat if they weren't all named Billy and obsessed with thinking that chicken drumsticks actually restore your health. Shrimp & Grits: Not just notes a dentist jots down while watching Verne Troyer move his jaw from side to side, this dish comes hopped up with jalapeno, Caerphilly cheese, and pickled okra. M3 Press: If you eat this sandwich filled with housemade duck prosciutto & ham, provolone cheese, and five-pickle relish (and sided w/ deli-style potato salad), your body will experience what the Tufts Admissions Dept likes to call a "larger hip atmosphere".
Recommended Video
Meet the Chefs Behind Maine's Best Lobster Roll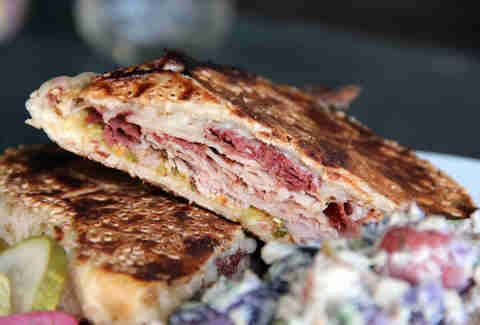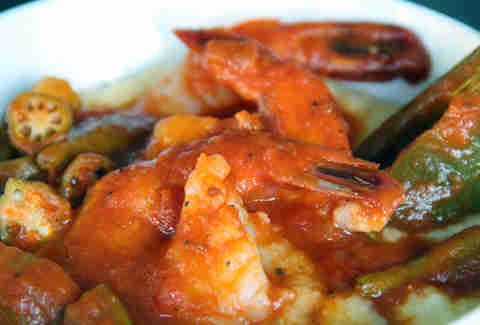 Previous Venue
Next Venue
Venue Description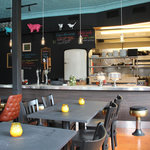 1. M3
382 Highland Ave, Somerville, MA 02144
Doling out Southern comfort cuisine like catfish, meat loaf, and buttermilk chicken fried steak, M3 is a swell spot for dinner or brunch north of the Mason Dixon.