The TN-native behind Southie's Local 149 is returning to his Confederate culinary roots, overhauling the former Alfresco off Davis Square into a 39-seat, Nashville-styled "Meat n' Three" cafe slinging authentic Southern comfort that's reminiscent of home and "made with love", much to the excitement of Robert Palmer. So people don't judge you when you walk in, here's the game plan: Sit At The Counter: Rocking chalkboard two-tops (that you're free to draw on) and an old-school lunch counter topped with cake trays, the mid-century-styled room also boasts a turquoise, pressed-tin ceiling hung w/ Mason jar lights, and a five-seat green vintage kitchen table set in the corner, so it's probably best you don't put babies at it. Drink From A Not-Bottle: Broken down by "cans" and "more cans", the 20-plus, aluminum-friendly lineup of suds includes Mama's Little Yella Pils, Sea Hag IPA, and Atwater's Grand Circus IPA, not to mention a handful of below the Mason-Dixon line draughts (Abita Purple Haze, KY Bourbon Barrel Ale, etc). Eat Your Heart Stopped Out: Nosh on small plates like Carolina frog legs, pickled fried okra, and a smoked white fish mullet dip, before escalating to chicken & cherry waffles, and a nine-herb, grass-fed duck fat burger, as well as mains that include fried freshwater catfish w/ cornbread, and a honey-buttered hen roasted with a can of Porkslap Pale Ale inside, producing a unique flavor you could quite easily get addicted to.
Recommended Video
Would You Eat This 3-Pound Chicken Nugget?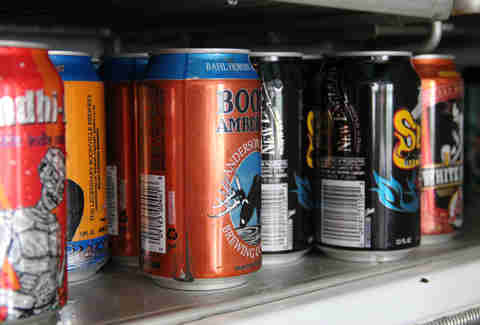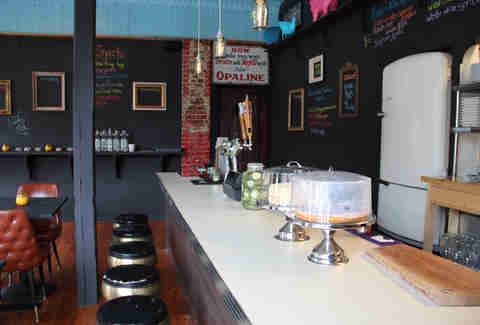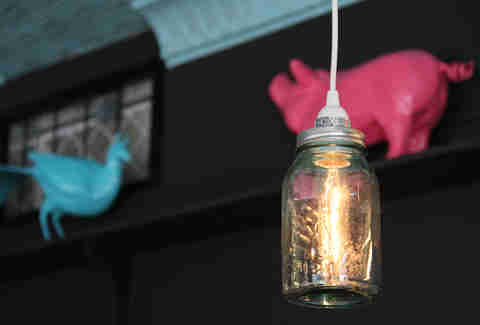 Previous Venue
Next Venue
Venue Description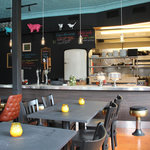 1. M3
382 Highland Ave, Somerville, MA 02144
Doling out Southern comfort cuisine like catfish, meat loaf, and buttermilk chicken fried steak, M3 is a swell spot for dinner or brunch north of the Mason Dixon.