Prove to random strangers that all those years watching the guy at Anna's make your burrito wasn't for naught by throwing down in this epic cage match (NOTE: not really in a cage) in which a select number of customers get a dream shot behind the line, speed-rolling their fave Mexican meal in an effort to win a gift card, t-shirt, and the famed "Golden Spoon" trophy, so you know the Super Steaks (no beans) are high.
Recommended Video
Winter Starbucks Beverages Around The World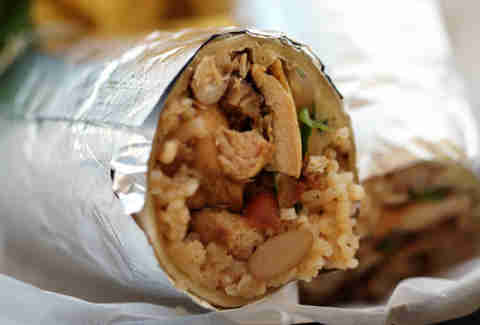 Previous Venue
Next Venue
Venue Description
1. Anna's Taqueria
446 Harvard St, Brookline, MA 02446
With five other locations around Boston, Anna's does its part to spread love via choose-your-own-adventure tacos, burritos, quesadillas, and more all over the Hub. This taqueria chain is a favorite spot for Boston foodies, and we highly recommend stopping by for some Instagram-worthy eats.