Grandma's kitchen has always represented a place to get your fill of hearty breakfast comestibles and heartier smells of grandmother. What is that? Skip the reek and head to Grandma J's Local Kitchen

Named for the owner's mother (who has five grandkids, so she's legit!), GJLK has an appropriately funky vintage feel, eclectic antiques (from typewriters to pendulum clocks), and a ceiling tiled with old tablecloths, which should last a while so long as Lionel Richie doesn't show up looking to dance.

Start the morning (or afternoon) with a simple egg in the hole, French bread bennies like The Works (sauteed spinach & kale, wild 'shrooms, cheddar, grilled tomato), or homemade French toast sticks, which probably thought that German chocolate cake was their biggest threat right until you started eating them. Lunchier eats run from an organic, o-ring-topped cheddar burger, to personal meatloaves wrapped in bacon, to chicken sandwiches w/ white cheddar, red pepper mayo, and sliced red apple, so hopefully Derrick Rose is not the sous chef

Beverage-wise, they're making Swedish coffee (it involves an egg), and you can BYOB to mix with virgin bloodies and tri-juiced mimosa trays -- consume both heartily, so grams doesn't suspect you Bengay.
Recommended Video
The 5 Healthiest and Unhealthiest Orders From Your Favorite Fast Food Joints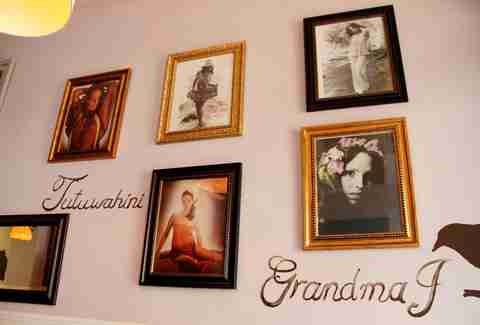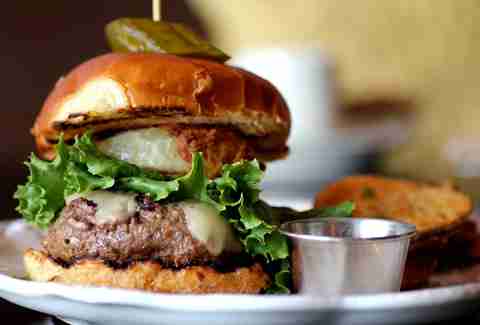 Previous Venue
Next Venue
Venue Description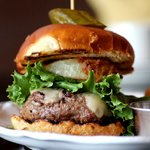 1. Grandma Js Local Kitchen
1552 N Kedzie Ave, Chicago, IL 60651
This funky brunch spot has an appropriately vintage feel, eclectic antiques, a ceiling tiled with old tablecloths, and some damn good food: shrimp and grits, monte cristo, and chicken and waffle fritters. Oh, did we mention you can BYOB? Lunch is also served.