Apparently believing that vegetables should be the star of more than just animated films that teach Biblical values, the dude behind Flour & Water is going well beyond those two ingredients with a constantly rotating, actually delicious, veggie-focused small plates menu in a snug storefront bistro decked with assorted knickknacks he's collected, ranging from Parisian prints to antique keys, which're particularly Boss if you frequent certain dungeons in Hyrule.
The menu's prominent "From The Garden" section sports obnoxious, stuck-in-the-past Celtics fans wearing Dee Brown pumps green goodness like spinach and ricotta arancini with cucumber & yogurt, marinated bell peppers w/ basil & peppered goat cheese, and zucchini ragout w/ lemon butter on grilled garlic bread. As this is Chicago, and there would be riots, they're not forcing all-out meatlessness on anyone thanks to braised sauerkraut studded with bacon, pork neck 'n shoulder, and beef carpaccio w/ potato chips, blue cheese, capers, and chive blossoms so good you'll be like "Whoa!". Then, much later in life, get jacked and shave your head.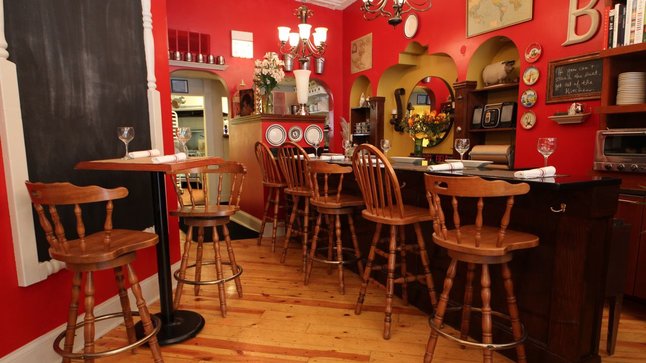 They're also serving sweetness like toasted bread with fig molasses and pistachio gelato, but they're not serving alcohol so you best bring your own, a practice also advised for most screenings of VeggieTales.