Americans have long been fascinated by the Wild Wild West, who really earned that second "Wild" when he put a loaded love gun in LeBron's mom. Taking its cues from that other Wild West, Frontier. Overhauling the former Corosh space, Frontier's a towering Mountain West-inspired saloon with antler chandeliers swinging above pine/oak carvings & moldings and a 40ft bar lorded over by a 6ft stuffed bear...too soon, too soon. For grazing they're doing 11 varieties of oysters (Beavertail, Royal Miyagi) with classic accompaniments, duck confit tacos (salsa verde, fried yucca, queso fresco), and mint chimichurri-kicked lamb "Denver Ribs", which the last dinosaur discovered all-too-late is what you were thinking when you said he was a whole lot more than your friend. Mains are heavy on game, like a venison cheesesteak w/ cippolini jam and grilled peppers, and a habanero/maple-reduction'd wild boar chop, while those going even more proteinacious can book the table near the open kitchen and feast on the spit-roasted carcass of a boar, pig, lamb, or goat, which should be eaten with appropriate Cutler-y...FYI it's no longer too soon. Drinks-wise they're slinging a mix of macros and local crafts on 16 "ice taps" to keep the beer extra cold, though not as cold as the Cavs locker room after Delonte went all wild.
Recommended Video
Slide Rock State Park has one of the best-kept secrets in Arizona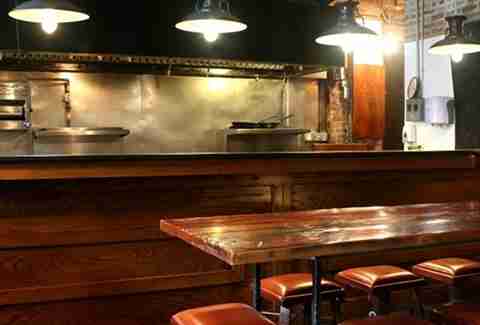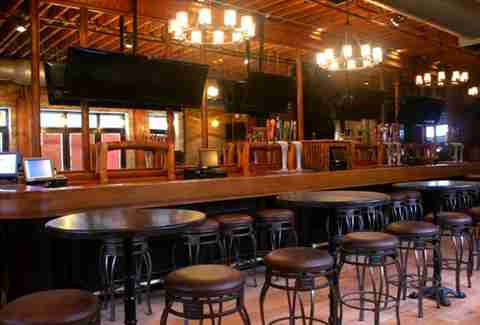 Previous Venue
Next Venue
Venue Description
1. Frontier
1072 N Milwaukee Ave, Chicago, IL 60642
It may not be the final frontier, but with ice-taps pouring 16 traditional and seasonal brews, a meat heavy menu featuring specialty sausages, steaks, and "Animal Service", flat screen TVs, and a beer garden, you won't need to explore any further. Allied: Ready yourself for Animal Service with some Smith & Forge, the hard cider that's built strong -- built from Apples and built to Refresh.