They say you can't teach an old dog new tricks, so stop wasting your time with those stupid elderly canines and get over to Gino's East South Loop, a fresh outpost of the storied deep dish pizzeria serving up some new tricks, but thankfully no old dogs. You're probably brimming with questions. Like: So, wait, how is the pizza different? They're expanding deep dish horizons with fancy offerings like the Wild Venison (creminis, white cheddar, fried egg, apples, venison sausage), and a rabbit sausage number with roasted carrots/ spinach/ parm dubbed the Hunter Rabbit, also a frequent Elmer Fudd nightmare. But, can I still get, like, just regular deep dish? Sigh... yes, but you could stand to broaden your horizons/ help control a rabbit population that's spiraling out of control. What if I'm not hungry for deep dish? Try doing star jumps until you are... or just nab one of their new thin crusts like the Zio Gino, with Italian sausage, marinated peppers, caramelized onions, and plum tomato sauce. Hmm ... maybe I don't want pizza? WELL, SWEET, THEN DEFINITELY HIT UP A FAMOUS PIZZA SPOT. Actually, they do have ample non-'za like chopped brisket sandos w/ housemade pickles and crispy onions or buffalo chicken mac 'n cheese. I love drawing on the walls at Gino's. I once did a hilarious one of Calvin peeing on LeBron James. Can I do that? Not here. They've classed up the joint with burgundy booths and Mason jar chandeliers, but they HAVE tapped Leaders 1354 to do some graffiti-inspired art installations to pay homage/ leave the graffiti to people who are actually good at it. This is a lot to process. I need a drink. They're keeping it local with a dozen Chicagoland taps (avail in flights), including Revolution Anti-Hero, Goose Island IPA (served via nitro tank), and Metropolitan Krankshaft, a trick even your old dog would love to learn if he only had thumbs.
Recommended Video
The Definitive Eggnog Recipe You Need for the Holidays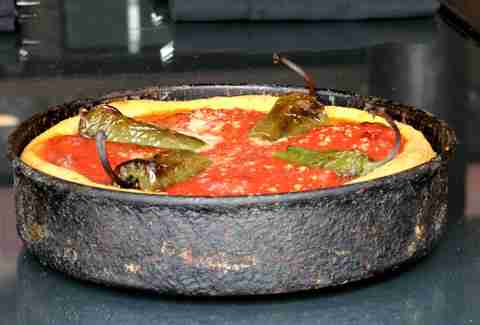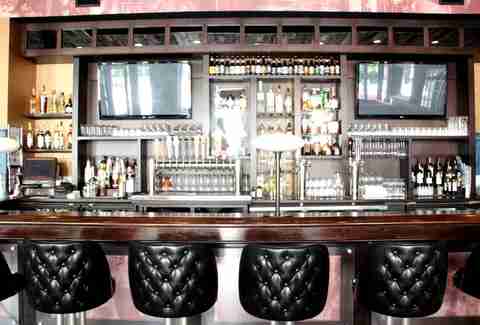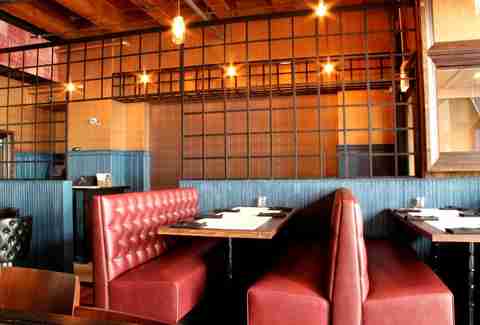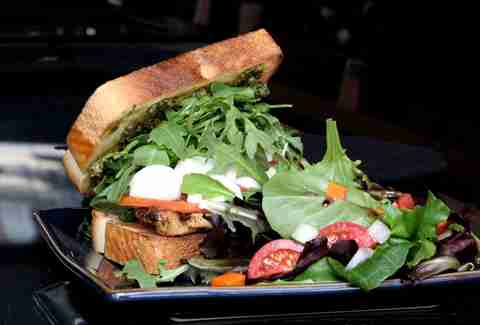 Previous Venue
Next Venue
Venue Description
1. Gino's East South Loop
521 S Dearborn St, Chicago, IL 60605
Forget what you know about (boring) pizza and get enlightened at Gino's with their specialty deep dish pies, like the Wild Venison with apples, cremini mushrooms, white cheddar, and a fried egg. Looking for something more traditional? Not to fret, they've got classic pies too and plenty of local beer to wash it down with.