Coffee houses are billed as homes-away-from-home, but that's only true if you too never have any food in the fridge or booze in the pantry. Offering next-level caffeine, plus eats, drinks, and a place to hang out and abuse the free wifi: Coffee House Cafe, soft-open now.

From an adjunct UTD professor who actually drew up the business plan as an undergrad 20yrs ago, this coffee-plus operation is lined with canvas bags-o-beans, while brick arches lead from a main bar, to a dining room, then on to a patio with marble tables and windows covered in ivy, through which you can gaze while reminiscing about when Drew Barrymore was still a naughty little...granddaughter of John Barrymore. Created by "Rockow" (the Prince-ly moniker'd former exec chef of Rex's Seafood), the menu runs from a pancetta-topped Eggs Benedict Over Challah, to Scottish King Salmon Tacos with raspberry chipotle glaze, to burgers made from TX-raised Akaushi -- descendants of Japanese Wagyu cattle flown into the US via 747 thanks to a trade-law loophole since closed tight as your arteries after this burger. Pick-me-ups that only total downers will point out are actually depressants include the Cucumber Melon Gin Fizz, the Skinny Margarita (silver tequila, Grand Marnier, St. Germain, fresh-squeezed OJ, lime juice), and the Crown & maple syrup Blueberry Old Fashioned.

Then of course there's the coffee: organic, shade-grown, and fair trade, it hails from Portland, where it's blended post-roast for more complex tasting notes. It's then brewed here using handmade Italian espresso machines that quadruple-filter water; you can have it made at your temperature of choice, and have the "coffee sherpa" add either housemade syrups and flavorings, or adult enhancers like vodka, whiskey, or liqueur -- because as they say, home is where the hooch is.
Recommended Video
HearseCon Is the Biggest Hearse Event of the Year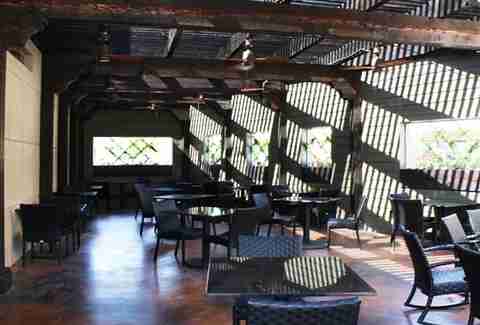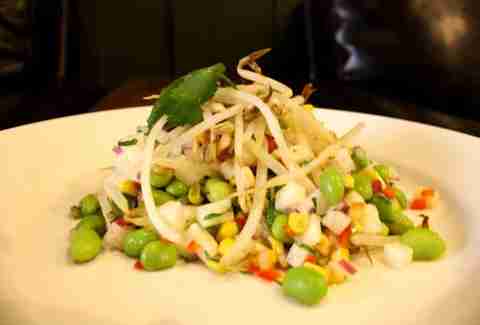 Previous Venue
Next Venue
Venue Description
1. Coffee House Cafe
6150 Frankford Rd, Dallas, TX 75252
More than just a cafe, this coffeehouse/restaurant/caterer provides an extensive menu of health-conscious plates for breakfast, lunch, and dinner, in addition to a full-service espresso bar and other energizing libations. A spacious outdoor patio and regularly scheduled live music, speaking series, and happy hours are added bonuses of this local favorite. The convenient drive thru window for breakfast items and coffee is an additional plus if you're on the go and craving joe.