The son of the Flying Saucer/ Meddlesome Moth peeps just opened Rodeo Goat, aiming to prove Cowtown's about more than just large domesticated ungulates. And if you've ever wondered what a burger joint in an old industrial complex would look like, RG's got your answer. Just head through the garage doors exposing dual indoor/outdoor bars and you'll hit... ... a gravelly beer garden, which is a perfect place to sit and eat, but maybe not play tackle football. Dig into house-ground burgers, like this Caca Oaxaca, with chorizo, avo, pico, fried egg, queso fresca, and OJ's spicier older brother, Tabasco mayo. Or the drenched-in-bleu cheese slaw & caramelized onion Blue Goat, which you'll need to wash down with... ... a goat wearing a Santa hat! Or, better yet, beer, since they've got tons of the hoppy stuff pouring out of an old Dodge tailgate, ranging from crafts like Abita Purple Haze and Oskar Blues G'Knight, to locals like Four Corners Red's Roja and Peticolas Golden Opportunity, which is what you only think you'll have with the jeans & boot-wearing waitresses after you've had a few. You'll also want to get in there for 'tails like this aptly named Moontang featuring moonshine and Tang, though if they've run out by the time you get there, try not to have a cow. Or, you know, this goat.
Recommended Video
Thrillist Sips: Boro Brew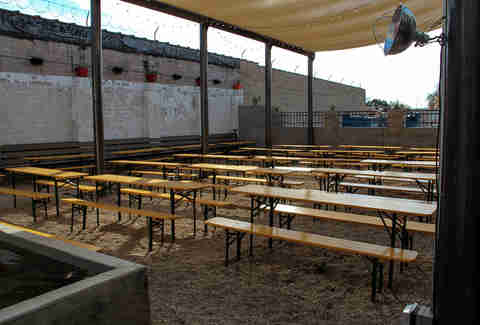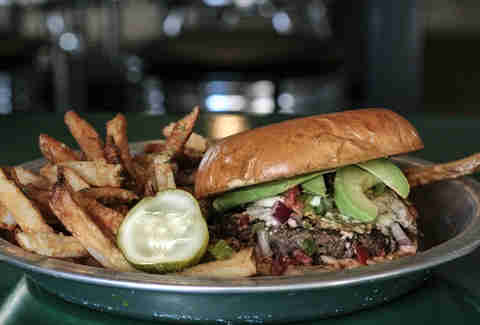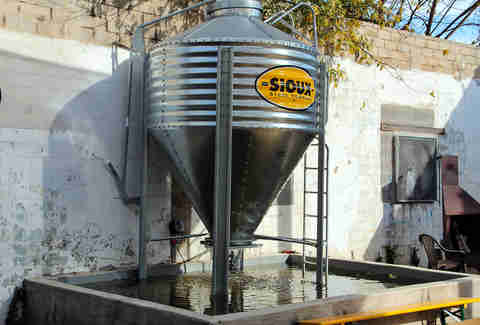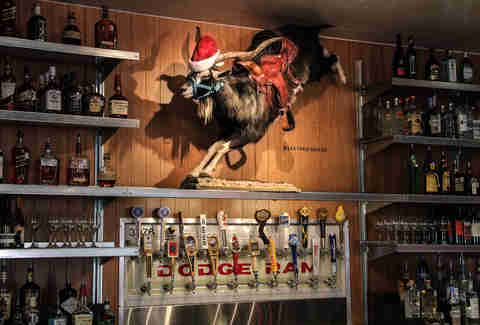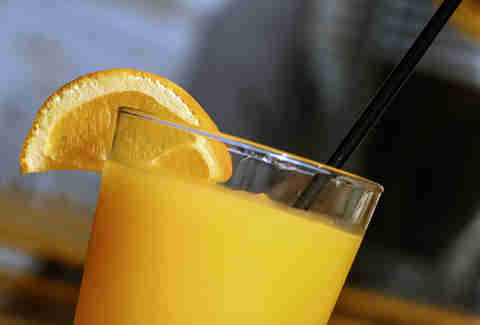 Previous Venue
Next Venue
Venue Description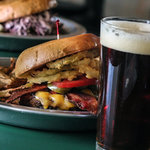 1. Rodeo Goat
2836 Bledsoe St, Fort Worth, TX 76107
This full-service restaurant and bar offers a wide selection of hand-ground burgers, as well as an expansive selection of beers in bottle, can and draft form. There's also a fine selection of cocktails and wines available, as well as an assortment of whiskey, bourbon and scotch.