While some fast-food companies busy themselves impersonating teenage girls on Facebook, Start, opening late next week on Greenville Ave, is intent on maturing the industry by giving Dallasites "real food fast". Founded by a former Big Oil attorney and designed by Plan B (Velvet Taco, Oak), this drive-thru/counter-service spot is far slicker than your typical operation, with a wood & steel, modern-cabin facade complete with fan/heater-equipped wraparound patio, and an interior illuminated by icosikaidi-shaped lights (it means 22-sided -- suck on that, Dungeons & Dragons)


The day... Starts with healthier takes on breakfast staples, like a major McMuffin upgrade with organic cage-free eggs, cheddar & Applewood smoked bacon, a similarly constituted breakfast burrito, and veggie-sausage-stuffed Silver Dollar Pancake Sandwiches


For lunch, dinner, or "oops I missed breakfast", go for a cheddar/goat cheese/baked chicken whole-wheat empanada slathered in cilantro cream sauce, a Savory Tater (baked sweet loaded w/ chicken, spinach, bleu cheese & from-scratch buttermilk dressing), or the bacon/white-cheddar/avo/house dijonnaise Badder Better Burger, which uses nitrite-/hormone-free, grass-fed, free-range Burgundy Pastures beef, as opposed to the Breaking Badder Better Burger, which you can't eat, because meth took all your teef

As for liquidity, there'll be wine and local craft beers, plus coffee that's organic, shade-grown, and fair trade -- presumably meaning its marketing campaign doesn't include an "OMG Y'ALL THIS COFFEE IS SO GOOD, DERRRRRRR" Facebook post.
Recommended Video
This Tiny Kitchen Gadget Turns Radishes Into 'Super Mario' Mushrooms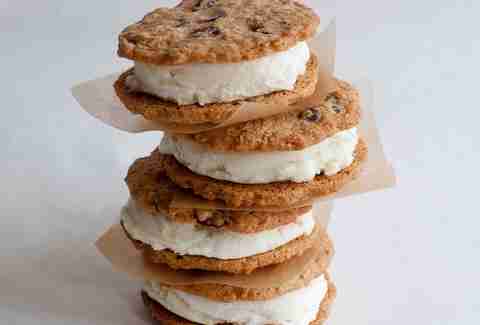 Previous Venue
Next Venue
Venue Description
1. Start
4814 Greenville Ave, Dallas, TX 75206
Start is intent on maturing the fast-food industry by providing "real food fast", with menu items like a cheddar/goat cheese/baked chicken whole-wheat empanada slathered in cilantro cream sauce, instead of your standard issue drive-thru fare. The menu -- spanning breakfast, lunch, and dinner -- features free-range, grass-fed burgers, egg-white burritos, wraps, and salads, among other better-for-you brilliance. Also included on the menu is wine, local craft beers, and organic, fair-trade coffee.